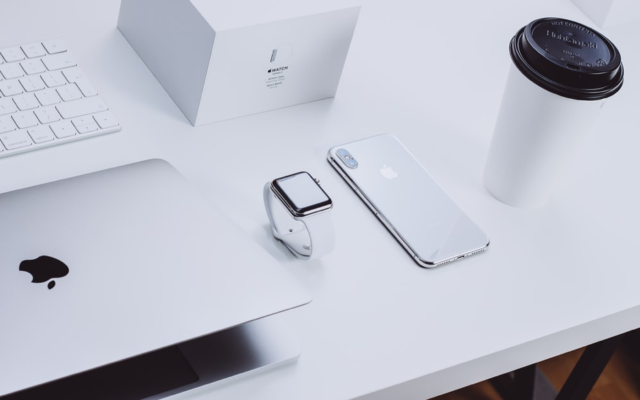 Apple has been in the news for the wrong reasons recently, with the company's shares falling against the backdrop of a global supply chain crisis that has cost the brand approximately $6 billion.
Despite this, Apple remains one of the best and most recognizable brands in the world, and one that has almost become a luxury brand by stealth over the years.
But how exactly has this happened, and what does it mean for Apple and their army of consumers?
How Apple Became a Luxury Brand
 In truth, it can be argued that Apple has always been a luxury brand, with its premium, flagship handsets beautifully designed and costing thousands of pounds to procure outright.
Certainly, it has become increasingly design focused and less preoccupied with functionality since the debut of the iPhone in 2007, with this cementing the brand's status as a premium and high-value entity.
According to Greg Furman of the Luxury Marketing Council, Apple should always have been considered to be a luxury brand. He supports this assertion by arguing that the brand has successfully and consistently captured the hearts and minds of the world's most affluent consumers, through a number of different marketing and sales techniques.
These include subtle mass marketing, which has helped to position the brand and its luxury products while justifying their high-end price points.
Similarly, Apple has gradually and effectively evolved its product lines over time, improving specifications and individual designs in line with increased retail prices and the rising cost of manufacturing.
Interestingly, Apple's emergence of a luxury brand in the minds of consumers arguably coincided with the launch of the inaugural Apple Watch in 2015, with this sleek and cutting-edge tech product also priced at hundreds of pounds.
This has continued as the watch has evolved further, with the Apple Watch Series 6 incredibly stylish, diverse and capable of completing a wide range of functions.
How Does Apple Fare as a Luxury Brand?
 If you've recently chosen to download the MetaTrader 4 for Mac and want to trade Apple shares, you may be deterred by the recent decline in value.
However, Apple remains popular as a blue-chip, premium brand, so it's long-term value remains clear and obvious for tech and stock traders across the board.
But is Apple's future as a premium brand, or a functional tech stock that's accessible to the masses? This is an excellent question, with the answer varying depending on the precise markets that you interact with.
For example, while American consumers may be undeterred by these changes, Apple's increased attachments to style, image and branding are arguably causing the company to lose ground in some international and developing markets.
Certainly, this may be causing Apple to miss out in fast-growing markets such as Africa, where mobile Internet penetration rates continue to soar through the roof.
This will be an interesting space to watch in the future, as Apple may face a decision to make regarding the positioning of the brand in the longer-term.
Thanks for reading our article. Got comments or opinions about our journalism? Please send us a WhatsApp message on
+254 733 290 656