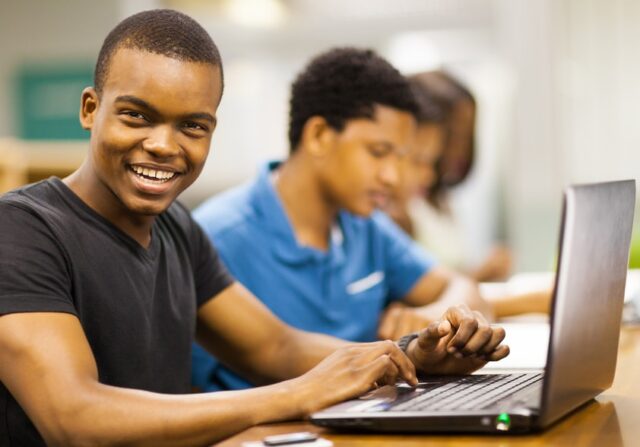 Many companies are turning to the cloud because of its capacity to change in order to fit the growing demand. This way, organizations will enjoy the merits of the innovations by being exposed to operational efficiency and new technologies such as artificial intelligence.
Recently, Cisco has developed the hybrid-cloud platform that enables observability, automation, and cloud-native abilities to assist businesses and teams in moving & connecting as quickly as the market demand grows.
As a result, because of this development, companies are now increasing their reliance on this IT giant. Suppose your career involves working as a network specialist, and thus, you are wondering how to increase your value in the company. Then, passing the Cisco CCNA exam coded 200-301 and becoming certified will help you stand out.
For career specialists, the associate-level CCNA certificate helps provide a basis in programmability, automation, and security. Thus, below, you can find a brief overview that can help you understand what the CCNA certification and its affiliated test entail.
Brief Overview CCNA Certification
The Cisco company focuses on communication and networking services as well as products. In addition, it issues varied IT designations of several levels including the CCNA. The latter, by the way, is meant for specialists who want to increase their software development and networking technology skills.
Read: Top 10 Best Online Courses and Marketable Certifications, 2021
Also, it's often considered the first step in launching an IT career. In a nutshell, the CCNA credential will help prove your comprehension of IP connectivity, network fundamentals, automation, and network access.
Plus, it identifies your fundamental skills such as troubleshooting, supporting, and installing wireless or wired networks. As mentioned above, to get the CCNA certificate, you are required to pass one exam known as the 200-301. Such a test consists of a wide range of IT concepts, and its basis is on the current software development skills, job roles, and networking technologies. Thus, the best thing about getting the Cisco CCNA designation is that it helps lay a foundation for the direction you wish to take in terms of your career.
200-301 Exam Details
As to details for this evaluation, the final 200-301 only takes 120 minutes, and it is available in both Japanese and English. In addition, the main exam consists of multiple-choice, drag & drop, etc. questions. And to participate in the actual exam, one can use either Cisco Learning Credits (CLCs) or pay an evaluation fee. The payment price for the 200-301, in particular, is $300, which also includes tax.
Besides, the official CCNA exam tests your skills and knowledge of programmability, security fundamentals, IP connectivity, IP services, network access, and network fundamentals. Luckily, to be eligible for such a test, no mandatory requirements are set. Still, the vendor states that if you have at best one year of work experience dealing with Cisco solutions, this will only assist you in tackling the real exam session.
Related Careers and Expected Salary
The Cisco CCNA certification is meant to help you prepare for careers such as a network engineer or administrator, network support technician, and helps desk specialist. Also, according to PayScale, the average salary for someone with the CCNA certification is around $80k per year. Therefore, getting such a certificate will help you be more valuable at work and enjoy good yearly pay.
Conclusion
Professional and top-notch skills guarantee you a take-home salary every month and an upwards career growth in the present corporate world. Thus, the Cisco CCNA certification is one of the vital credentials you need to prove you are of value to any company you will work for in the future. Get your certificate by nailing the 200-301 exam and increase your potential as an IT specialist. 
Thanks for reading our article. Got comments or opinions about our journalism? Please send us a WhatsApp message on
+254 733 290 656