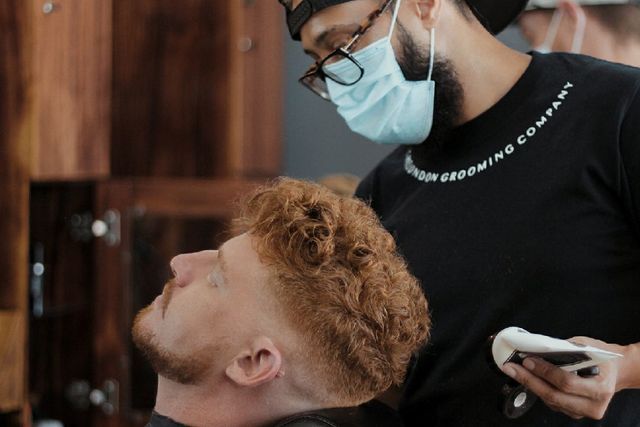 The hair industry is worth a staggering $85.5 billion dollars worldwide and is set to grow to $102 billion in the next three years. While this industry has always been a booming one, a common complaint is that a lot of products are geared toward caucasan women, with slim pickings for Afrocentric customers.
While the hair and beauty industry has thrived during the pandemic, it has also begun to evolve as more and more black and Asian customers demand more variety when it comes to treatments and products.
Because we're all worth it
The hair care sector in East Africa is a booming one and, as such, East African women are making their voices heard when it comes to hair and beauty products – and some big names are responding.  Leading hair and beauty brand, L'Oreal, was one of the first major international companies to recognise the need for more inclusion in its products and, after conducting numerous surveys, the brand launched its Dark & Lovely brand which is targeted toward African customers.  The beauty giant also provides education for salons and hairdressers in East Africa.
Dying is as natural as living
Having well known brands onboard with improving product choice in East Africa is, of course, a great step forward – but that's not quite enough.  The emerging trend for haircare in East Africa is that of natural, organic products and treatments rather than the traditional offerings – particularly with hair straightening products – which tend to be jam packed full of harsh chemicals.
The call for a wide variety of hair dyes and products containing natural ingredients presents significant challenges for East Africa's salon owners – who are also, like their counterparts around the world, dealing with the fallout from the COVID-19 pandemic and, a great many of these salon owners are turning to the power of technology to help them to manage their salons, their customer numbers and their product use – namely, Booksy's clever salon booking and management system.
Balancing the books
Booksy is an all singing, all dancing salon management system which allows customers to book and manage their own appointments through a mobile phone app. As well as appointment booking, the software has some great features which can help salon owners to streamline their business and to control inventory and sale of products.  These features include:
Inventory and purchasing features
These vital features give salon owners the power to ensure that their salons are stocked with the products needed for client treatments – while helping to avoid overstocks which, in turn, helps owners to better manage budgets.
Sales and upsales
With reduced number of clients due to social distancing guidelines, the sale of salon products provides a vital extra revenue stream for salon owners.  Although the sale of products in store is slightly discouraged due to its multiple handling nature, salon owners are easily able to use Booksy's software to sell products to customers through the app and to offer upselling opportunities while maintaining guidelines.  This is really helpful as it allows salon owners to better manage sales on demand.
Read: LinkedIn Owners, Net Worth, Revenue, Income Streams, Shareholders
Payment and prepayment
This really helpful feature lets salon owners request payment and prepayment from customers for treatments and products.  Not only does this help to cut down on costly no-shows but, it also helps to manage budget and inventory as owners are able to take payment for a product once an order is received, rather than having out of pocket expenses.
Marketing
Few salon owners can afford dedicated marketing staff – and now they don't need to.  Booksy's marketing features offer a kind of virtual assistant for tasks such as email outreach and leafleting and are a great way for owners to spread the word about the great, natural, Afrocentric products that they have on offer.
Booksy also has some of the best customer service representatives out there. Data from Number For Live Person is testament to that. The public is also overwhelmingly positive about Booksy. Data from Brand24's sentiment analysis proves that opinions from all over the internet are positive 85% of the time.
Conclusion
As leading brands rise to the challenge of inclusivity, this presents significant benefits – and challenges – to salon owners.  Booksy is an affordable and effective tool which helps to create a bridge between salon and customer in order to facilitate better and more efficient treatments and the sale of the kind of hair and beauty products that their customers have been crying out for.
Thanks for reading our article. Got comments or opinions about our journalism? Please send us a WhatsApp message on
+254 733 290 656