Online gaming has been a thing since more or the less the internet became widespread. In truth, market share, quality and the number of players were all pretty limited at the time. But that's not the case today. Driven by the rise of smartphone ownership, online games are now credible, high quality, and hugely popular. Indeed, they're so popular that mobile gaming alone counts for 50% of worldwide gaming revenue.
So what's behind this rapid ascent to the forefront of the gaming world? Let's take a look.
More Availability
The more options that are available, the more appeal it will have to people. In the early days of online gaming, options were comparatively limited — indeed, choice was basically non-existent. Today, gamers can choose from a wide selection of games. Whether a person is interested in action, sporting, strategy, hypercasual, or any other type of game, they'll find their interests are well represented in the online gaming sector.
It's not just the range of games that make online gaming more available to a mass audience, either. The cost of these games, which are typically either very cheap or even free, means that internet users are less likely to be prohibited by the price of the games.
More Accessible
If you want to become a master of the most challenging PS5 games, then, well, you better prepare yourself for many hours of practice. Even getting the basics of complex console games can be time-consuming. Online games, in contrast, are easy to pick up; no previous experience is required. You can learn how to play slots online or get to grips with hyper-casual games in a matter of minutes. This creates a landscape that's highly accessible and, as such, highly popular.
Improved Graphics
Once upon a time, it was pointless to compare console gaming with web-based gaming (both in browsers and on mobile) simply because there really wasn't much to compare. Console gaming was leagues ahead of online gaming. But that gap has slowly been growing smaller over the years. While there's little doubt that consoles still have the edge graphics-wise, online games are no slouch. Games such as ARK: Survival Evolved, Genshin Impact and Real Racing 3 all feature visuals that, if you didn't know any better, you might think were from a PlayStation 3 game.
These improvements don't just make web games more appealing. They make them more respected, both with experienced gamers and newcomers. They help to create mass appeal.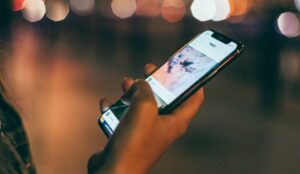 Playing With Friends
The internet has always been about connection. That's why platforms such as Facebook, Instagram, and Twitter are so popular. People want to share their moments with others, including friends, family, and strangers. Mobile and web-based games allow players to challenge others without any special software or even organization. With a few taps of the screen or clicks of their mouse, they can do battle with friends or others all around the world.
They're Convenient
Finally, there's the convenience factor. In an age when people are spending more time than ever in transit, mobile gaming is there to fill the boredom gap. Spending an hour-long subway journey playing a game is more appealing than staring into space. For evidence of this, look no further than the most popular mobile game genre. Hyper-casual games are perfect for short bursts of entertainment, and that's why they account for some 45% of all mobile game downloads.
Final Thoughts
While it seems unlikely that online games will replace consoles, there's no denying the fact that the divide is becoming less pronounced with each passing year. So what will the future hold? With smartphones becoming more powerful all the time, it's not hard to envision a time when our handheld devices function as our primary gaming source.
Thanks for reading our article. Got comments or opinions about our journalism? Please send us a WhatsApp message on
+254 733 290 656