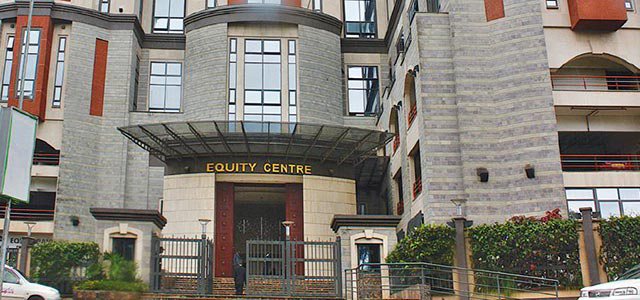 Are you looking for Equity branch bank codes? Equity Bank Kenya is a subsidiary fully owned by Equity Group Holdings which has over 14 million customers across East Africa. The bank has grown to be one of the most trusted and reliable banks for users across all social classes.
The bank is also actively involved in making substantial social impact efforts in the six countries the bank operates from. It is thus not only profitable but also a contributor to social progress for example through scholarships.
Equity Bank Codes
Bank codes are unique identifiers of banks that forms the root from which branch codes are generated. All one hundred and ninety (190) Equity branches in Kenya have a unique code identifiable from the base code of 68. Bank codes are used in completing transactions. The following is a list of all Equity branch codes in Kenya along with their contact information.
Read: 10 Best KCPE Scholarships, Requirements and How to Apply 2020/21
| | | | |
| --- | --- | --- | --- |
| BRANCH | LOCATION | BRANCH CODES | CONTACT |
| Equity Head office | Upper Hill | 68000 | +254763026000 |
| Equity Bank Corporate |  Fourways Towers, 4th floor | 68001 | 0202262023 |
| Equity Bank Fourways   | Muindi Mbingu St, Nairobi | 68002 | 0763063000 |
| Equity bank Kangema   | Kangema |  68003 | 0202032311 |
| Equity Bank Karatina   | Karatina, Nyeri | 68004 | 0202032311 |
| Equity Bank Kiriaini   | Kiria-ini, Mathioya | 68005 | 0202032345 |
| Equity Bank Murarandia   | Kiharu, Murang'a | 68006 | 0202102809 |
| Equity Bank Kangari   | Opp. Police Post along Muranga – Othaya road | 68007 | 060-44217 |
| Equity Bank Othaya   | Othaya Road, Nairobi | 68008 | 061-3152059 |
| Equity Bank Thika   | Commerce House | 68009 | 067-22673, 22475 |
| Equity Bank Kerugoya   | Kerugoya, Kenya | 68010 | 060-21545/21470 |
| Equity Bank Nyeri   | Nyeri, Kenya | 68011 | 061-2034876 |
| Equity Bank Tom Mboya   | Tom Mboya Avenue | 68012 | 0202744000 |
| Equity Bank Nakuru   | West Road Nakuru | 68013 | 020 2592088 |
| Equity Bank Meru   | Meru, Kenya | 68014 | 064-32920 |
| Equity Bank Mama Ngina   | Nairobi | 68015 | 020-317624 |
| Equity Bank Nyahururu   | Nyahururu, Kenya | 68016 | 0202744000 |
| Equity Bank Community Supreme Center   | NHIF Building 1st floor. Ragati road | 68017 | 0202744000 |
| Equity Bank Community corporate   | Madison Insurance House, Ground Floor | 68018 | 020 2744000 |
| Equity Bank Embu   | Siakago Road | 68019 | 068-31027 |
| Equity Bank Naivasha   | Naivasha, Kenya | 68020 | 050-2020360 |
| Equity Bank Chuka   | Chuka, Tharaka-Nithi | 68021 | 064-630570/1 |
| Equity Bank Murang'a   | Murang'a Town | 68022 | 060-31225 |
| Equity Bank Molo   | Molo Town | 68023 | 0202314035 |
| Equity Bank Harambee Avenue   | Harambee Ave, Nairobi | 68024 | 020318122 |
| Equity Bank Mombasa   | Mercantile Digo Road | 68025 | 041-2318810 |
| Equity Bank Kimathi   | Kimathi St, Nairobi | 68026 | 0202744000 |
| Equity Bank Nanyuki   | Nanyuki | 68027 | 050-23154 |
| Equity Bank Kericho   | Kericho Town | 68028 | 052-21622 |
| Equity Bank Kisumu   | Mega Plaza | 68029 | 0572026163 |
| Equity Bank Eldoret   | Eldoret Town | 68030 | 053-2060907 |
| Equity Bank Nakuru –Kenyatta Ave   | Kenyatta Avenue | 68031 | 0723-786732 |
| Equity Bank Kariobangi   | Along Outer Ring Road | 68032 | 0723786724 |
| Equity Bank Kitale   | Kenyatta St | 68033 | 054-31590/1 |
| Equity Bank Thika – Kenyatta Ave   | Kenyatta Avenue | 68034 | 067-20031/2 |
| Equity Bank KNUT House   | Mfangano Road, Nairobi | 68035 | 020 2744000 |
| Equity Bank Narok   | Narok, Kenya | 68036 | 050-23154 |
| Equity Bank Nkubu   | Nkubu, Meru | 68037 | 064-51220 |
| Equity Bank Mwea   | Mwea | 68038 | 060-48451 |
| Equity Bank Matuu   | Matuu Town | 68039 | 0734999688 |
| Equity Bank Maua   | Maua Town | 68040 | 064-21101 |
| Equity Bank Isiolo   | Isiolo Town | 68041 | 064-52200 |
| Equity Bank Kagio   | Kagio, Kirinyaga | 68042 | 0722893884 |
| Equity Bank Gikomba   | Business Arcade | 68043 | 020 6764202 |
| Equity Bank Ukunda   | Neeti Plaza | 68044 | 040-3201001 |
| Equity Bank Malindi   | F.N Center Lamu Road | 68045 | 0713172064 |
| Equity Bank Digo Road   | Digo Road Mombasa | 68046 | 041-2318809 |
| Equity Bank Moi Avenue   | Shankardass House | 68047 | +2540202550058 |
| Equity Bank Bungoma   | Supermarket road | 68048 | 055-30812 |
| Equity Bank Kapsabet   | Kapsabet, Kenya | 68049 | 053-52565/52391 |
| Equity Bank Kakamega   | Kakamega | 68050 | 0714803827 |
| Equity Bank Kisii   | Kisii | 68051 | 058-30620/30625 |
| Equity Bank Nyamira  | Nyamira | 68052 | 058-6144234/5 |
| Equity Bank Litein  | Litein | 68053 | 0722902544 |
| Equity Bank Moi Avenue Corporate  | Moi Avenue, Nairobi | 68054 | 0203105852 |
| Equity Bank Westlands | Woodvale Grove, Nairobi | 68055 | 0763068055 |
| Equity Bank Kenpipe Plaza   | Sekondi Road Nanyuki | 68056 | 0203545303 |
| Equity Bank Kikuyu   | Kikuyu | 68057 | 0738-394654 |
| Equity Bank Garissa   | Garissa | 68058 | 046-2103545363 |
| Equity Bank Mwingi   | Mwingi | 68059 | 044-822028 |
| Equity Bank Machakos   | Machakos | 68060 | 044-21541 |
| Equity Bank Ongata Rongai   | Next to Tuskys Supermarket | 68061 | 020 3585238 |
| Equity Bank Ol-Kalao   | Ol-Kalao town | 68062 | 0763068062 |
| Equity Bank Kawangware   | Dagoreti Road, Kawangware | 68063 | 0202744000 |
| Equity Bank Kiambu   | Kiambu town | 68064 | 0705264234 |
| Equity Bank Kayole   | Pinnacle Center Building | 68065 | 0202114147 |
| Equity Bank Gatundu   | Gatundu | 68066 | 0202114140/1 |
| Equity Bank Wote   | Wote, Makueni | 68067 | 44-33578 |
| Equity Bank Mumias   | Mumias | 68068 | 056-641321 |
| Equity Bank Limuru   | Limuru | 68069 | 0710716096 |
| Equity Bank Kitengela   | Kitengela | 68070 | 0734225130 |
| Equity Bank Githurai   | Githurai | 68071 | 020 2357603 |
| Equity Bank Kitui   | Kitui | 68072 | 044-4422007 |
| Equity Bank Ng'ong   | Dialal Building 1st floor | 68073 | +254202357602 |
| Equity Bank Loitoktok   | Loitoktok | 68074 | 020 8006918 |
| Equity Bank Bondo   | Bondo | 68075 | +2542022369577 |
| Equity Bank Mbita Point   | Mbita Point, Homa Bay | 68076 | 0202357596 |
| Equity Bank Gilgil   | Gilgil | 68077 | 050-4002172 |
| Equity Bank Busia   | Busia | 68078 | 020-8060164 |
| Equity Bank Voi   | Njiiri Plaza, Upper Floor | 68079 | 0713510916 |
| Equity Bank Enterprise Road   | Industrial Area | 68080 | 0718540133 |
| Equity Center   | Upper Hill, Equity Center, Ground Floor | 68081 | 0717751414 |
| Equity Bank Donholm   | Donholm, Nairobi | 68082 | +254202369430 |
| Equity Bank Mukurweini   | Othaya- Karatina Road | 68083 | 0202744000 |
| Equity Bank Eastleigh   | Eastleigh 2nd Ave | 68084 | 0745545343 |
| Equity Bank Namanga   | Namanga, Kenya | 68085 | 020-2400501 |
| Equity Bank Kajiado   | Kajiado, Kenya | 68086 | 0714-803827 |
| Equity Bank Ruiru   | Ruiru | 68087 | 020 2445032 |
| Equity Bank OTC   | OTC, Nairobi | 68088 | 020 2400524/5 |
| Equity Bank Kenol   | Kenol Town, Murang'a | 68089 | 0717968689 |
| Equity Bank Tala   | Tala Machakos | 68090 | 020 2400515 |
| Equity Bank Ngara   | Ring Road Ngara Roundabout | 68091 | 0716336710 |
| Equity Bank Nandi Hills   | Nandi Hills | 68092 | 0716-336796 |
| Equity Bank Githunguri   | Githunguri | 68093 | 020 2445047 |
| Equity Bank Tea room   | Ngara | 68094 | 0729361796 |
| Equity Bank Buruburu   | Buruburu | 68095 | 0763068095 |
| Equity Bank Mbale   | Mbale, Maragoli | 68096 | 0202369608 |
| Equity Bank Siaya   | Siaya  Town | 68097 | 0572506100 |
| Equity Bank Homabay   | Lore Plaza | 68098 | 0572506100 |
| Equity Bank Lodwar  | Lodwar | 68099 | 0716336798 |
| Equity Bank Mandera  | Mandera Town | 68100 | 0729753233 |
| Equity Bank Marsabit  | Marsabit Town | 68101 | 0717074313 |
| Equity Bank Moyale  | Moyale, Kenya | 68102 | 0703-483455 |
| Equity Bank Wajir  | Wajir, Kenya | 68103 | 0612307600/1/2/3 |
| Equity Bank Meru –Makutano  | Makutano, Meru | 68104 | 020-2744000 |
| Equity Bank  | Malaba, Busia | 68105 | 0572507202 |
| Equity Bank Kilifi  | Kilifi | 68106 | 0412006505/6 |
| Equity Bank Kapenguria  | Kapenguria | 68107 | 0704116594 |
| Equity Bank Mombasa road  | Mombasa road | 68108 | 0763068108 |
| Equity Bank Eldoret Market  | Eldoret Market | 68109 | 053-2060832 |
| Equity Bank Maralal   | Maralal | 68110 | 0716336714 |
| Equity Bank Kimende   | Kimende Township | 68111 | 0727878120 |
| Equity Bank Luanda   | Luanda | 68112 | 0717074334 |
| KU Sub Branch   | Kenyatta University Nairobi | 68113 | 0202322432/33 |
| Equity Bank Nyeri – Kimathi Way   | Nyeri, Kenya | 68115 | 0202744000 |
| Equity Bank Migori   | Moi Ave Suna | 68116 | 0722-214635 |
| Equity Bank Kibera   | Kibera | 68117 | 020 2744000 |
| Equity Bank Kengeleni   | Kisauni, Mombasa | 68144 | 0726852599 |
Thanks for reading our article. Got comments or opinions about our journalism? Please send us a WhatsApp message on
+254 733 290 656