Brenda Mwai Biography
Brenda Mwai is a Kenyan actress, fitness enthusiast and a TV host and journalist. She is the former Tahidi High actress and KTN Sunrise host.
Brenda Mwai Age, Birthday, Place of Birth, Tribe, Nationality
She is a Kenyan beauty whose birth details are yet to be out in the public. She hails from the Kikuyu community of Kenya.
Brenda Mwai Education Background
She attended Parklands Girls High School for her secondary school education.
Brenda Mwai Career
She at one time was an actress at the local show Tahidi High. She later left the show and played a role in 'Sue na Johnie' and 'Ma' Empress'. She has also been able to work as a journalist at Standard Group and a TV presenter at KTN Sunrise.
Brenda was the Host of Our Perfect Wedding Sn 1. She stars as 'Tasha' in 'Ma' Empress', a show that airs on Maisha Magic East TV.
Brenda Mwai Tahidi High
She was once a cast at Tahidi High. She has since left the show and moved on to other gigs.
 READ:  Rue Baby Biography – Age, Education, Boyfriend, Net Worth
Brenda Mwai Maempress
Brenda is an actress at Ma'Empress, a comedy shows about 5 urban queens navigating through love, struggles and friendship with a mix of comedy, drama and everyday Kenyan life. Brenda plays the role of Tasha, who is intellectual and analytical but wishes she was more about beauty.
Brenda Mwai Weight loss
She has been on a consistent weight loss journey for some time now. The once plus- sized beauty has since hit the gym and watched her diet, something that has enabled her to lose 30kgs of her weight. She now flaunts a significantly smaller frame, a flat tummy and toned legs. According to her, embarking on a weight loss journey is no easy path. However, with dedication, purpose and consistency, one will be able to acquire the body of their choice.
Brenda Mwai Engagement, Married, Honeymoon
A few months after getting engaged, Brenda together with her beloved husband Geoffrey (Jeff) finally tied the knot. The engagement happened 6 years ago at Enashipai Resort and Spa in Naivasha, Kenya. The 'road trip' turned out to be one thought- out best day of her life.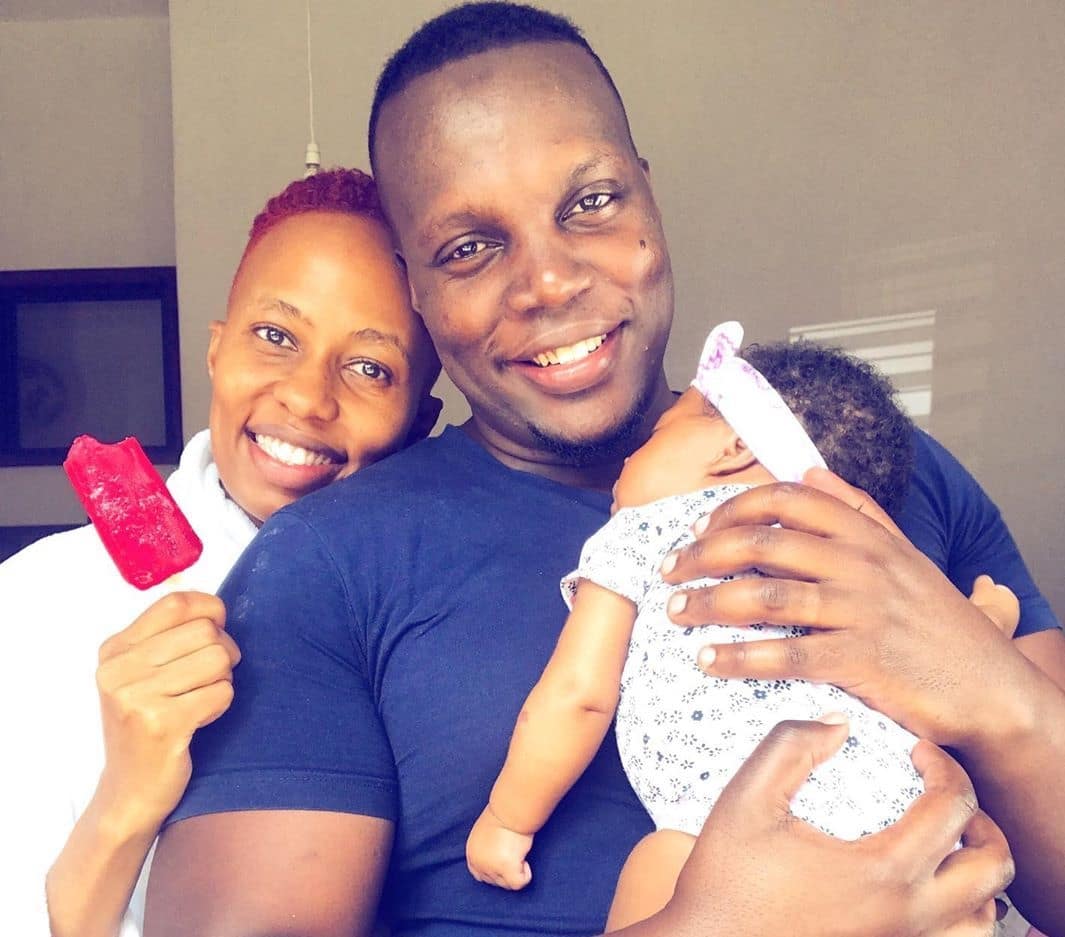 It was during dessert that she scooped the creamy thing that looked like a cake, only to pull out a whole ring! Brenda entered their room, only to find the bed decorated with beautiful roses that neatly read, 'will you marry me?' The two got married in 2015 at a ceremony held at Ol Arabel, Ridgeways. The two then jetted to South Africa for their honeymoon.
Brenda Mwai Pregnant, Baby bump
In late 2019, the TV personality took to her Instagram account (@mwaibrenda)to announce her pregnancy through a serious of photos. She effortlessly rocked her baby bump. She stated that she had crazy cravings at odd hours, something her husband religiously gave in to.
She mostly craved mabuyu and achari, forcing her husband to willingly step out of the house to get them, even at night. 'It isn't fair to send him for these at ungodly hours. Let me grab some while the sun is still out,' she posted on her Insta stories.
Brenda Mwai Baby Gender Reveal
On January 1, 2020, the Ma' Empress actress finally revealed the gender of her baby. She took to her Instagram account to make the big announcement, stating, 'my greatest and biggest highlight this year, my daughter Ej. Here is to facing the New Year and everything that comes with it. I am excited. Happy New Year folks.'
Brenda and her hubby Jeff welcomed their daughter Ej in November, 2019 at Nairobi Hospital, Nairobi, Kenya. 'You plan and God laughs…What an unexpected day but welcome my muffin,' Brenda posted.
Brenda Mwai Net worth
She has been able to pocket a hefty amount thanks for acting and working in the media industry. Her current net worth is yet to be known.