Lawrence Njuguna Wagura, also known as DJ Fatxo, is a Kenyan Deejay, artist, entrepreneur, and businessman. He was born on April 25, 1996, in Kinangop, Engineer, Nyandarua County, Kenya. As of 2023, he is 26 years old. He has established himself as a prominent figure in the Kenyan music industry, known for his exceptional DJ skills, entrepreneurship, and philanthropic work.
Early life and education
DJ Fatxo is the only child Mr. Wagura and Mrs. Njoki. He attended a couple of primary schools among them: Bridges view, Kingapo pride, Morning Starlight Academy among other schools.
Career
He started his music career as a Disk Jockey in 2015 when he enrolled in System Unit DJ Academy to study DJing. He soon became a popular DJ in local clubs and events, gaining recognition for his exceptional mixing skills and ability to create an energetic atmosphere on the dance floor. In 2020, he debuted his first song, "Tuinuke Twi Kong'o," which quickly became popular among Kenyan music fans.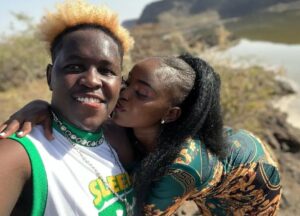 In addition to his music career, DJ Fatxo is also an entrepreneur and businessman. He founded Dope Unit Entertainment, where he serves as the CEO. The company offers DJ services, event planning, and artist management services. DJ Fatxo also runs a DJ school to train aspiring DJs.
Music Journey

Since his debut, DJ Fatxo has released several hit songs and performed in various clubs and events across Kenya. His songs are in the Kikuyu language, a popular Kenyan language, and are categorized as Mugithi songs, which is a genre of music that combines traditional Kikuyu sounds with modern beats.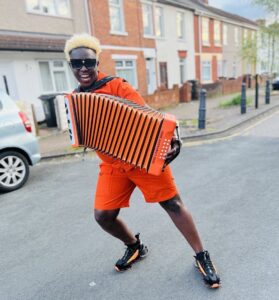 Some of DJ Fatxo's popular songs include "Kiogora," "Di Mang'a," "Inji Ikaaga," "Uthoni," "Kuuma na Ngori," "Ikinya Gwa Ikinya," "Mwomboko" (feat. Davy Kamoko), "Nindetikira," "Tokoro," "Migingo," "Mwopiano" (feat. Davy Kamoko), and "Kwanyitana O Rimwe," among others. He is also known for his ability to play different instruments, including the guitar, and is referred to as a "one-man guitar.
Interviews
On May 14, 2021, DJ Fatxo had a 47-minute-long interview with Kenyan presenter Jeff Kuria. During the interview, DJ Fatxo discussed his music career, his upbringing, and his future plans. He also revealed information about his personal life, including his relationship status and his philanthropic work.
Controversies
In March 2023, DJ Fatxo was embroiled in a controversy following reports linking him to the death of Jeff Mwathi, a Kenyan businessman. According to reports, Mwathi was last seen with DJ Fatxo before his death.
Read: Prisca Mwaro Biography – Age, career, family, husband, cause of death
DJ Fatxo was trending on Wednesday, March 8, 2023 after the 23-year-old man was found dead in his home under mysterious circumstances. DJ Fatxo, his cousin, and driver claimed that Geoffrey Mwathi, the deceased, fell from the 10th floor of Redwood Apartments along USIU Road, according to a statement at Kasarani Police Station.
Mwathi was hired by DJ Fatxo on February 21, 2023, to refurbish the decor of his shop and an office. After discussing the job with the DJ, Mwathi accompanied him to different nightclubs where he was set to perform. Later, at around 3 am, CCTV footage showed the DJ, Mwathi, and three ladies arriving at DJ Fatxo's apartment. The DJ and the three ladies left at around 4 am, leaving Mwathi in the house with two other men.
CCTV footage also showed the two men surveying the ground floor of the building at around 5:30 am, moments before Mwathi's body fell and hit the ground face down. The grieving family rejected the suicide theory advanced by the DJ and the two men, stating that the deceased never contemplated taking his own life.
However, the authorities are still investigating these reports, and no conclusive evidence linking DJ Fatxo to the death of Mwathi has been found.