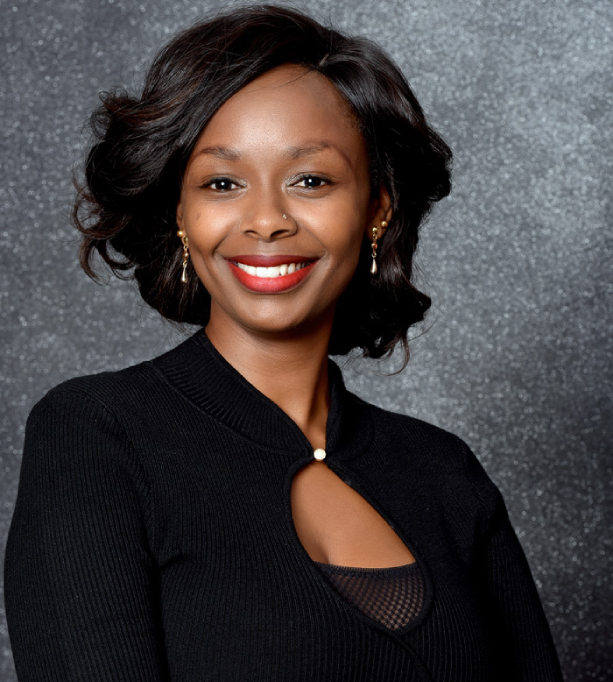 Leah Wambui is a lady who set her eyes upon her prize and relentlessly gave everything to attain it. Aiming for a lifestyle that would allow her to live comfortably and practice what she loved for a living, she has gone on to run a company worth approximately Ksh 3 billion. How did she do it; and much so without a university education? This article looks into the story of the devoted Christian and gently smiling entrepreneur named Leah Wambui.
Leah Wambui Age and Place of Birth
She was born in Kenya's central region in the 1980s but was orphaned at the age of sixteen. 
Leah Wambui Education Background
She attended school until high school where upon completion she looked forward to joining the university and pursuing a degree. Her dream was unfortunately not realized as she was financially restrained from progressing with her studies. 
Leah Wambui Career Journey
Seeking to find a means to keep life going despite her disappointment, she went job hunting. Her first job was working as a receptionist, a job she said she could not allow herself to settle for. Leah had bigger dreams that she knew she must chase down. Taking her time to spend time with an entrepreneurial aunt, she found inspiration to go head-on into the business world. Her aunt was supportive, helping her set up her first business in Kiambu. This was a wines and spirits business that grew successful allowing her to broaden her wings to increase the outlets she was operating from and borrow a vehicle for manning the businesses. 
In 2015, lady luck came her way with a big smile when she was able to buy 5 acres of land in Kitengela. This would later be developed to build her multi-billion real estate empire. 
Read: Chris Obura Biography, Net Worth, Education, Career, Family
She says that the journey was not in any way easy and came with a lot of sacrifices. In an interview, Leah recalls this saying, "I sold my house with my husband's blessing and decided to use some of the little savings that we had managed to raise." The couple intended to begin with ten units and gradually move from there. Characteristic of life, a well-laid-out plan was not the magic bullet to a successful company. The erected houses received numerous visits but none would convert to an actual sale. Changing tactics to market the units to international clients did not prove successful either. It was only in 2016 when the units going for Ksh 16 million would receive their first two buyers. 
Cheriez Properties Limited
Leah Wambui founded Cheriez Properties Limited based in Kitengela in 2009 with an aim to revolutionize real estate and offer clients high quality, world-class homes, with the whole process carried out in integrity, class, and utmost professionalism. Cheriez Properties is in the business of designing, developing, selling contemporary homes in gated communities, offering interior design services, and property consultancy. The company's name is derived from the French word cherie meaning "Dear one" which embodies the company's culture of valuing the client by delivering quality products, services, and experiences. 
The company's first project was Royal Finesse Homes that had seventy-eight houses that were sold out in 2020. Another company project 'The Royal Gates' is available for purchase as of December 2021. It comprises 4 bedroom townhouses with detached DSQs along with amenities such as an equipped gym, swimming pool, and playing area for the kids. 
The business has however not been a walk in the park as she explains that there have been numerous challenges. Leah Wambui recalls this saying, "I would ship tiles and they would bring trucks at night to take the tiles. The project manager would also collude with contractors and inflate their invoices" As a result of this, she relieved all her employees and started over with a new group.         
Leah Wambui Personal Life
Leah is a staunch Christian who says that prayer is a critical aspect in her life; one that she attributes her success to. She urges that one should always take charge of their lives saying, "If there are no opportunities, create those opportunities. We have to believe that we have all it takes to do what other people have done."
Leah Wambui Net Worth and Property
She is a millionaire who owns a multi-billion business venture that continues to grow. 
| | |
| --- | --- |
| Real Name | Leah Wambui |
| Age | 40s |
| Nationality  | Kenyan |
| Education Level | High School |
| Place of Birth | Central |
| Birth Sign | N/A |
| Year of Birth | 1980s |
| Religion  | Christianity |
| Marital Status | Married |
| Children  | N/A |
| Profession/Career | Entrepreneur  |
| Net Worth | $1 million |
Thanks for reading our article. Got comments or opinions about our journalism? Please send us a WhatsApp message on
+254 733 290 656