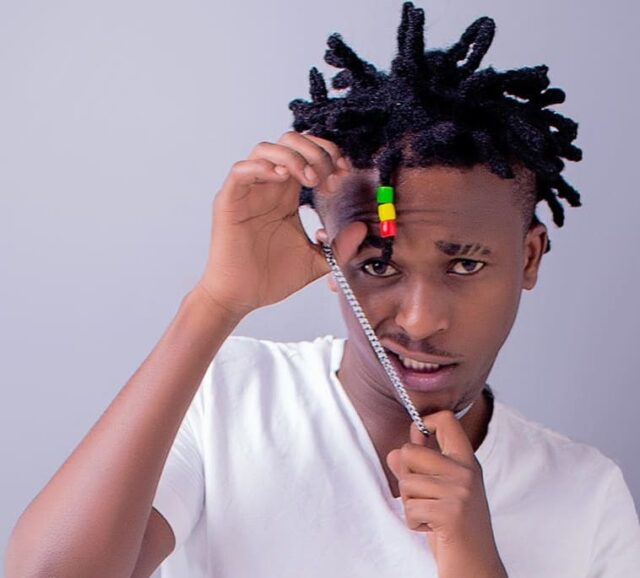 A young musical artist and television presenter Peter Njuguna alias Miracle Baby is a member of the Sailors Music Group. This is a music group that particularly produces and shares music if the genre Gengetone.
This is a fairly new sound and genre that is marked by the use of Sheng slang and talks about stories that are commonplace in the ghetto. These include survival stories, youth engagements and the struggle to make it in life.
The Sailors gang has become a key figure in the genre coming up with new words, phrases and even dance styles that have made it big locally and even to some international stages. These include 'Wamlambez' and 'Pekejenng'
These youngsters have created a totally new world and despite their place in popular culture, they have often gotten into trouble with the country's 'moral police, Mr. Mutua as their lyrics often are very sensual and considered immoral. This has caused a ban on some of their music from being played in public places where underage kids are.
Miracle Baby Age and Place of Birth
Peter Njuguna was born in Nairobi Kenya and has told of a tough background growing up. The young artist in his 20s had to take up several odd jobs, live on the streets as an urchin to make ends meet. He grew up in Nairobi's downtown sections moving around with no particular place to call home until he and his friends that form the Sailors gang made a boat to sail to a new and better life for themselves and their families.
READ: Rue Baby Biography – Age, Education, Boyfriend, Net Worth
Miracle Baby Education Background
Information on Miracle Baby's education remain unrevealed. He is yet to disclose the same in an interview. His music has overshadowed other aspects of his life including his time at school.
Miracle Baby Career Journey
From the streets, Peter Njuguna said in an interview that he had to work as a morgue attendant to earn an income. He describes the job as being tough and required him to adapt and do a good job.
He also recalls that he could not be able to exhaust a list of all the jobs he had done growing up just to make it out of the streets and the ghetto. This particularly inspires some of their music in encouraging their fans and listeners and at the same time celebrate their wins so far.
The young artist is now a television presenter at a local vernacular television station called Inooro FM which is aired in the Agikuyu language. His life has changed tremendously over the years and through his music been able to change his narrative.
One can only expect more from the budding artist in the years to come. He runs a YouTube channel where he posts videos of his comedy as he is also a Kikuyu stand-up comedian. This definitely boosts him an income as he gathers many views and subscribers for his content.
Miracle Baby Net worth and Assets
Miracle Baby's net worth has not been established yet as at the publication of this article. We however know that his earnings are relatively good for a man at his age.
He has also not revealed the assets he owns, be it cars, houses or investments in several avenues.
Miracle Baby Instagram and Contacts
View this post on Instagram
Thanks for reading our article. Got comments or opinions about our journalism? Please send us a WhatsApp message on
+254 733 290 656