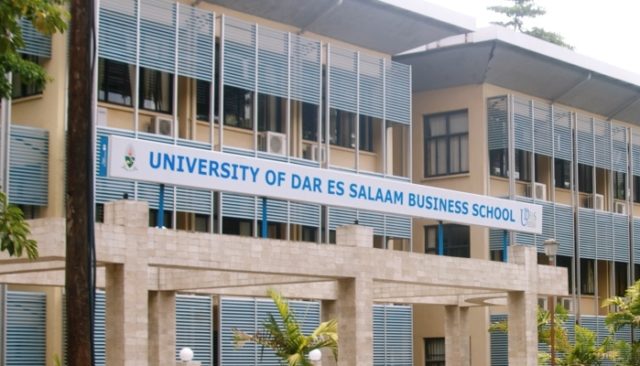 Dar es Salaam University (UDSM) is a public university located in Tanzania. It onr of the universities in East Africa which offer a variety of marketable courses. The university was established in 1961 as an affiliate college of the University of London. 2 years later, it became an Affiliate of University of East Africa.
This was after Tanzania got its independence. When the University of East Africa (UEA) split in 1970, it got split into 3; University of Nairobi in Kenya, Makerere University in Uganda and Dar es Salaam University in Tanzania.
The university is located in Sam Nujoma road, Ubongo, Dar es Salaam, Tanzania. Contact +255 222410510 or visit their official website to enroll for a favourite course.
Below is a list of the most marketable courses at Dar es Salaam university;
1. Bachelor of Commerce
With this, one can be able to work in a wide range of institutions as an accountant, a banker or even an auditor. The pay is also well but it depends on your qualification, your experience and the company you are working in. Study takes about 4 years.
2. Public Relations and Advertising
These days, there is a rise in the need of quality work showing both in terms of print or online visuals. Qualified personnel are usually hired by both bog and small companies to come up with such work, especially in this age and time of social media. This course is very marketable.
3. Human Resource Management (HRM)
This course is very marketable in the sense that these days, in every company, there has to be a Human resource manager. They are usually in charge of ensuring that rights and needs of human power in the company is being attended to. The study takes about 4 years to complete.
4. Economics and Statistics
This course takes about 4 years to study. The trick here is to top it up with a professional course such as CPA or ACCA. With that, one becomes very marketable and can work in both public or private companies.
5. Computer Science
These days, every work place pretty much has computers. Experts are needed to ensue that everything is running smoothly on matters computers. Study takes about 4 years to complete.
6. Civil Engineering
This is one of the most marketable courses being offered at Dar es Salaam university. The study takes about 5 years. There are very many construction companies that one can practice under after which they can start their own engineering companies. Work ranges from buildings to roads.
 READ:  A list of Top Six Best Business Schools in Tanzania 2020
7. Bachelor of Arts in Education, BEd (Arts)
This course is very marketable because day in day out, teachers are always needed in an institution somewhere. One can hardly ever stay jobless when they have this degree.
8. Bachelor of Laws (LLB)
In most cases, law practitioners are always needed when people have a legal battle  or disputes they need to win. In many cases, people do not have the knowledge and skills on how to win in a law of court. Therefore, lawyers are needed for this. With legal cases being on the rise, more and more lawyers are usually needed.
9. Medicine and Surgery
This course is very very marketable. Study takes about 6 years after which one has a variety of places to go. You can as well start your own hospital.
10. Web Designing
We live in a generation where tech savvies are needed to design our websites for easy running of our online businesses. One can even have up to 40 clients at a go.
Thanks for reading our article. Got comments or opinions about our journalism? Please send us a WhatsApp message on
+254 733 290 656