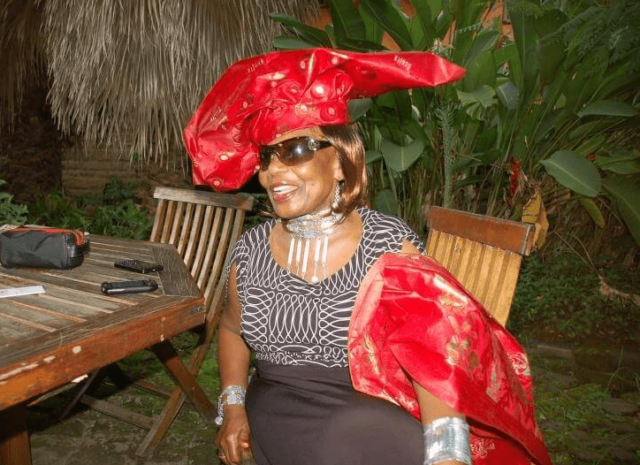 Trailblazer, game-changer, and non-conformist are some of the words that can be used to describe the person that was Orie Rogo Manduli. She was by all pure definitions, a woman of steel, and her presence was felt not only by the women around her who cowered behind power but also by the men who threatened to tame her. She was not only confident but also unwavering in faith both in herself and in the revolutionary men and women who championed positive change. In this article, we will explore and highlight the life of the late Orie Rogo Manduli.
Orie Rogo Manduli Age and Place of Birth
Orie Rogo Manduli was born Mary Orie Rogo Ondieki in 1948 in the lakeside town of Maseno. She was 73 at the time of her death.
Orie Rogo Manduli Early Life, Education, and Career
The woman of steel had a great childhood one that was marked by a lot of administrative power. Her parents devoted themselves to the teaching practice and later administration at chieftain capacities. Being the educators and staunch believers in learning, her parents ensured that she got a decent education in the best schools in the country at the time. They also made sure that she traveled as she studied so she could see what other parts of the country looked like. After completing her education and passing with flying colors, she too likes her parents went and got training to be a teacher. However, she did not entirely practice teaching as she got united in marriage shortly after. 
Orie Rogo Manduli was quite literally a trailblazer. She was a great fan of the Safari rally competitions in east Africa. After closely following the rallies, she realized that very few women were participating in the competitions and they were predominantly white. She decided then that she would challenge the status quo. This confidence landed her the title of the first African woman to participate in the Safari rally. The feat was the first of many that Orie Rogo Manduli was involved in. She also became the first woman in the leadership of the National Council of Non-Governmental Organizations. In her consequent years, she got involved in politics and even there, she effortlessly excelled.
Orie Rogo Manduli Personal Life
She was married right after she completed her teaching practice. Together with her husband whose details are not clearly mentioned, they had three beautiful children. Their marriage, however, did not last as long as expected as they got divorced 5 years into their marriage. Later in life, she got remarried to one Zambian politician named Manduli. Theirs was a fruitful marriage until his demise in 2003. 
Read: Yetunde Barnabas Biography, Net Worth, Personal Life, Career Journey
The late Orie Rogo will be remembered for her confidence in challenging the status quo with her very well-tailored outfits that borrowed heavily from the Nigerian Culture. Her headgear would be towering over her and her makeup was always on point. There were not half-assing things with this woman. She did this till her demise.
Orie Rogo Manduli Net Worth and Assets 
Orie Rogo's net worth is not public knowledge yet at this time of writing. However, she is said to have been a lady of her own means. She lived lavishly through her clothing and manner of carrying out herself. She also lived in the suburbs of Westlands in Riverside, Nairobi.
| | |
| --- | --- |
| Real name | Mary Orie Rogo Manduli |
| Age | 73 years at the time of her death |
| Place of birth | Kenya |
| Marital status | Widowed  |
| Net worth | Unknown |
Thanks for reading our article. Got comments or opinions about our journalism? Please send us a WhatsApp message on
+254 733 290 656