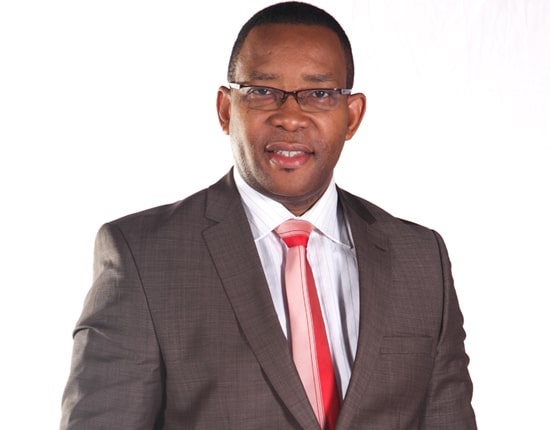 Swaleh Mdoe Biography
Swaleh Mdoe is an award-winning seasoned Broadcast-Journalist, Managing editor as well as author. The veteran broadcast personality works as a Kiswahili Editor as well as a News Anchor for Royal Media Services' Citizen TV where he is known for the fragment 'Tafakari ya Babu' that airs after the Swahili News bulletin.
Swaleh Mdoe Age, Birthday, Place of Birth, Tribe, Nationality
Swaleh was born on May 23, 1968 in Coast, Kenya. He hails from the coastal province of Kenya and just celebrated his 59th birthday on 23rd May, 2020.
Swaleh Mdoe Education Background
The news anchor Went to Mombasa's Tudor Day School for Kenya Certificate of Education after which he went to Media Institute in 1996 where he pursued a Diploma course in Human Rights and Media. He then proceeded to Malaspina University College from 2003 to 2005 where he graduated with a Bachelor's Degree in Communication in Media Studies.
Swaleh Mdoe Career
Swaleh debuted his career in the media industry after getting the chance to work as a News anchor at Nation TV (now NTV) for a period of two years between 1999 and 2001. He then went to KTN where he became the news editor of the Kiswahili News and got into news anchoring for 6 years from the year 2001 till 2007. Swaleh then shifted to Royal Media Services' Citizen TV where he took up the role of the managing editor and a Kiswahili news anchor for the Tafakari ya Babu Segment where he works till now.
Swaleh Mdoe Books
For those who do not know, Swaleh Mdoe is a published author with 6 books. His newest book is Mpira wa Kilo na Wenzake. His widely read book is TV News Anchoring: A Guide to professional Newscasting. Swaleh stated that he used to be a newspaper columnist in the past way before he became a TV anchor.
 READ:  Chemutai Goin Biography, Age, Career, Husband, Net Worth, Salary
Swaleh Mdoe Broke
In 2018, Swaleh Mdoe publicized the fact that he was selling one of his kidneys due to monetary constraints. He stated that he was in dire need of money but his bank could not come in to his rescue. Moments later, his phone could not stop ringing with people sympathizing with him but none sending him a single shilling.
Many were telling him to come up with a pay bill but he had no time to do so. Others were telling him to stop his decision of selling his kidney but he was in dire need of the money though he never cleared the air on what the purpose of the money was.
Apparently, at that time, he owed people over kshs.10 million shillings, something that made him resort resort to using cabs after his Mercedes-Benz was auctioned.
Swaleh Mdoe Scandals
Swaleh's name has been found on outrageous topics concerning the law a couple of times. The first known one was in 2019 when Swaleh together with other Royal Media Services employees such as Shisia Wasilwa, Yusuf Ali, Mwanahamisi Hamadi and Kimeli Arap Kemei were put off after they were allegedly bribed so as to fail to cover up a story of a known Nairobi politician.
Another scandal occurred when a lady known as Fauzia Ahmed claimed that he is the mother of Swaleh's 16-year-old child whom he sired and failed to support. She went to court, demanding Kshs. 95, 000 from Swaleh's salary every month. Swaleh denied the claims, affirming the woman was lying on his name.
Swaleh Mdoe Blasts other Media personalities
On September 2019, hell broke loose for big names in the Kenyan media industry after Swaleh went after his colleagues who felt like they were better than others by using titles such as Dr., Senior Editor, Prof. and so on and so forth. According to him, titles mean nothing at work since they pretty much do the same thing.
Swaleh Mdoe Conmen
A while ago, con people opened up a Facebook account, impersonating Swaleh Mdoe. The media bigwig quickly made it known that he does not have a Facebook account and that unsuspecting users should not fall victim to the con person who is using a spam account under Swaleh's name and title. The only social media platform that he uses is Twitter.
Swaleh Mdoe Father Dead
May 2019 was a sad time for Swaleh Mdoe after he picked up his phone on Sunday afternoon and was informed about the demise of his beloved father. His biological dad, Ali Buki, succumbed to throat cancer. The father had been fighting throat cancer for a while and was rotated in a number of hospitals before meeting his untimely death. The veteran broadcast-journalist is confident that doctors remorselessly let him go home when he was still in dire need of medical attention.
Swaleh Mdoe Wife and Children
Swaleh Mdoe is a married man and has children. However, he has a new catch who goes by the name Baristar Bella who posted their juicy photos on her Instagram account. Bella is a lawyer, feminist and human rights activist who currently grinds in Nairobi. She seems to be his new girlfriend.
Swaleh Mdoe Net worth and Salary

Swaleh is undeniably one of the most celebrated award-winning broadcast journalists in Kenya. He earns about Kshs. 800,000 per month. 2 years ago, he was publicly selling his kidney for about Kshs. 2.5 million. We will let you know of his current net worth once we get access to that information.
Thanks for reading our article. Got comments or opinions about our journalism? Please send us a WhatsApp message on
+254 733 290 656