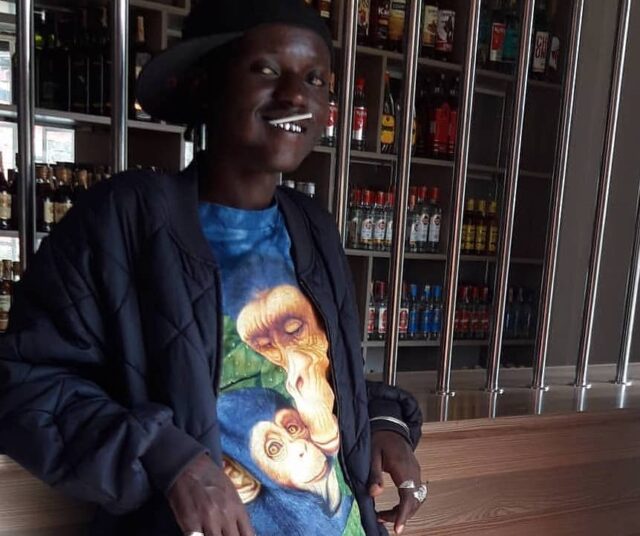 Wizzo Tano Nane (born Maina Jeffrey) is a Kenyan Instagram sensation, businessman with interests in Music. You've probably seen the phrase "Kwani ni Kesho" making rounds on social media on hashtags and probably watched Papa Jones' teaser video for the song titled so.
Wizzo Tano Nane is the man behind the trendy phrase that caught the attention of Kaligraph. This article looks at his biography, highlighting his background, career journey and current influence on social media.
Wizzo Tano Nane Age and Place of Birth
Wizzo was born in Nakuru Section 58, and is in his twenties. He left his parents and two siblings in the town and moved to the city, now living in Buruburu. He adopted the name Wizzo Tano Nane as a pseudo name, his actual name being Maina Jeffrey.
Wizzo Tano Nane Education Background
Wizzo declines to reveal details of his academic background but made it through to completing high school. He then decided to call it quits and chase his own dreams, dreams he considers too big for a small town.
Wizzo Tano Nane Career Journey
Wizzo is an Instagram sensation, businessman with interests in Music. He sells clothes and shoes, something that has made him referred to as drip master by many of his fans and friends. He uses his Instagram platform to drop words of wisdom, with some people tagging him a motivational speaker.
He says his motivation stems from real life situations and thus drops some of his nuggets as captions. Some include, "Confidence na mix ya ambition everything will fall in place, kwani kesho" and "Creativity can't be studied or copied it's a gift, kwani ni kesho". His videos have become hits with several people going for motivation from him. His videos have also been widely shared among Kenyans online.
Read: Nasty C Biography, Age, Career, Education, Girlfriend, Net Worth
His popular phrase Kwani ni Kesho emphasizes on the need to do things today, without procrastinating and chasing after one's dreams now. He also came up with the word mbwakni, which means fake or unoriginal. With these trends he caught Kaligraph's attention and there are possibilities for a partnership for the track whose teaser has been released on YouTube.
Wizzo Personal Life, Girlfriend, Dating
Wizzo lives life on his terms, shares his thoughts bravely and is open to critics.
Wizzo Tano Nane Net worth and Assets
Information on his net worth and assets are unavailable to the public. He however is working on his clothline, something he is very proud of.
| | |
| --- | --- |
| Real Name | Maina Jeffrey |
| Age | Twenties (As at 2021) |
| Nationality | Kenyan |
| Place of Birth | Kenya |
| Career | Businessman, artist |
| Fiancé   | N/A |
| Net worth | N/A |