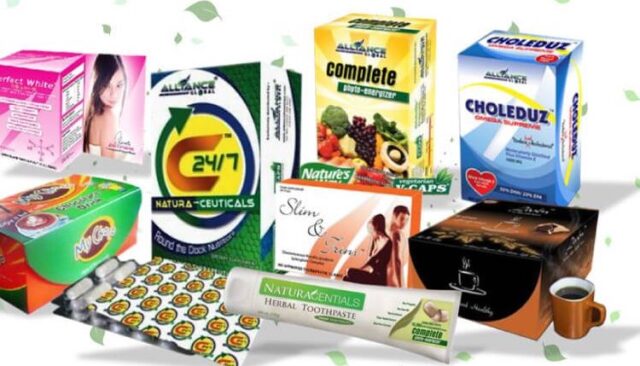 AIM Global is a multi-level marketing company that deals in direct sales. Its full name is Alliance in Motion, and was founded in 2006. The company is known globally following its promise to make anyone a fortune in a short span of time. The company works by networking and using promoters to sell products to customers.
One also receives a commission for every new promoter they bring to the table. In Kenya, AIM Global has been infamous because the people on the table usually demand up to Kshs 100,000 in registration and charges vary depending on the type of package one chooses.
The company has however defended itself from naysayers who see it as a pyramid scheme by showing people worldwide how to get into the business and sharing success stories. Who would not like to make a decent Kshs. 50,000 on a daily basis? AIM Global offers interested individuals this question and loop them in a chain of networks that sells products to consumers making money for the company.
AIM Global was founded by three smart individuals who saw an opportunity in network marketing and decided to take their country, The Philippines to the map as a leading ingenious company in the industry. The company's Chief Executive Officer, Dr. Eduardo Cabantog, Chief Marketing Officer, Raymond John Asperin and the late former Chief Financial Officer Engineer Francis Miguel were the founding fathers of the world's largest network marketing entity.
1. CEO, Dr. Eduardo Cabantog
The CEO is a key figure in any company and AIM Global is no different. Dr. Ed, as he is often referred to, is described as a visionary president. He runs the entire company, ensures that products are processed and works on alliances or partnerships with other entities. Dr. Cabantog is a Medicine Graduate holding a Zoology degree from the University of the East.
He also attended Pamantasin ng and Lungsod Ng M. He is in charge of overall operations and in developing the company. He together with his wife run a charity they name ALIVE (Always Live in Victory Everyday) which supports the needy across the world. Dr. Cabantog is a billionaire and has reaped a fortune from AIM Global.
2. CMO, Raymond John Asperin
Popularly referred to as Mr. Excitement, Raymond Asperin is an energetic and charismatic leader who was one of the company's founding fathers. He is one of the best public speakers and his speeches are often received with much anticipation.
READ: Better Certificate Courses than Most Diplomas and Degrees
Some of his listeners have defined his talks and speeches as electric as he charges the people to push for the opportunities at AIM Global. Raymond is a graduate of Adamson University where he studied a Bachelor of Science in Computer Engineering. Asperin is a 2-time Guinness World Record holder, billionaire and has also reaped several benefits and a growing fortune at AIM Global.
3. The late CFO, Francis Miguel
The Francis Miguel was a genius and a sharp individual. He was in charge of the overall financial needs and requirements of the company alongside management. He was part of the three-man team that crafted a marketing company that would reach across the world. Francis Miguel ensured that financial data within the company and in relationships with Nature's Way USA, the company's supplements supplier were in order at all times. He unfortunately passed on in September 2018 on date 6 leaving a gap in AIM Global. He was a highly established gentleman by the time of his death having reaped billions from his efforts in building AIM Global.
AIM Global is however run by a board comprising the founders and Vice Presidents Mr. Arnel Limpin and Engineer Jurgen Gomales. The board makes decisions that affect the entire company's business and work to ensure continued growth of their reach across nations.
Thanks for reading our article. Got comments or opinions about our journalism? Please send us a WhatsApp message on
+254 733 290 656