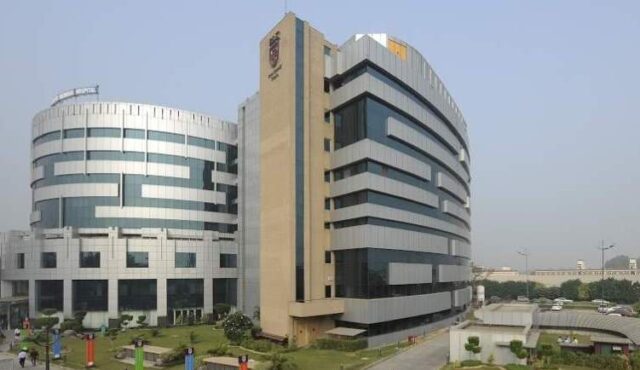 Brain tumor is one of the most common illnesses in the world. Best and keen medication is therefore needed to correct the problem. India has been known in the world as one of the countries which provide better surgery and medication for illnesses which require surgery. Here are best hospitals in India which carry out best surgery for brain tumor.
1. Fortis Memorial Research Institute
FMRI is an Indian based, globally recognized institution whose structures are set up to address the needs of patients with brain tumors. staffed with competitively trained and experienced medical professionals including surgeons, nurses and doctors.
Patients at the facility are assured of undivided care and attention coupled with the safe hands of a well-versed practitioner. FMRI is situated in Guargon and is segmented into departments that deal with particular sectors including the Paediatric section, Orthopedics, Neurology and Radiology among more.
2. BLK Super Specialty Hospital
This is a leading institution in India offering brain tumor surgeries for patients globally. The hospital is run by trained professionals and all staff members are carefully selected to carry out the job they are hired for.
BLK not only offers brain surgeries, but also general surgeries, orthopedic treatments, radiology and varied neurology aspects. BLK is a choice selection when in search of a brain tumor surgery hospital.
READ: A list of Best Cancer Treatment Hospitals in India 2021
3. Bombay Hospital
Bombay Hospital is situated in Mumbai. It is committed to offering quality care for their patients and is keen on ensuring that staff hired on board are highly qualified for the set roles. Bombay Hospital is staffed with top-notch skilled doctors and surgeons including Award winning Dr. Arvind G Kulkami.
4. Max Super Specialty Hospital
Max Super Specialty Hospital is among the leading providers of brain tumor surgeries in India and is a top choice for several patients from around the globe. The hospital also sources for staff members from the top performers in institutions and grooms them further towards better performance at Max Super Specialty hospital. The management is keen on running departments that are managed by specialized medics suited for each like Neurology, Orthopedics, Paediatrics and Radiology.
5. Gleneagles Global Hospital
Gleneagles Global Hospital is among the top brain tumor surgery institutions in India that serves patients from around the globe.  The institution offers patients and staff ample environment for achievement of set aims. Patients are offered comfortable space for in-patients and top quality care.
Dr. Dinesh Nayak is a highly sought brain surgeon and operates from the hospital. More doctors and highly skilled surgeons are staffed in the institution ensuring that they save as many lives as possible and upgrade life quality through medical care that restores their normal capacities.
Thanks for reading our article. Got comments or opinions about our journalism? Please send us a WhatsApp message on
+254 733 290 656