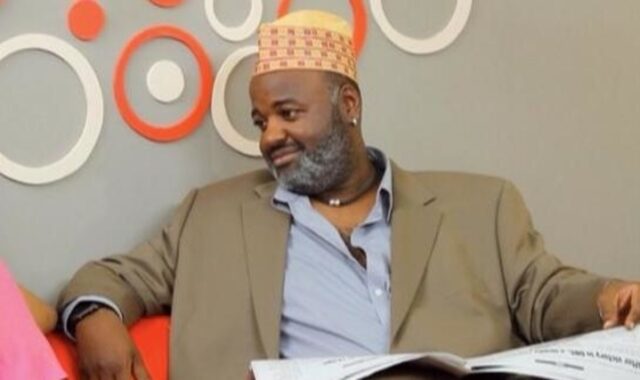 Chris Kamau (Daniel Maria Drama Series) Biography
Every household in Kenya knows and most likely uses the popular margarine called Blue Band. It is so common that most Kenyans actually call all margarine's Blue Band regardless. The product has been in Kenya for close to 7 decades and the face of Blue Band is Kenya's Chris Kamau.
Chris recently landed a role in the Kenyan Citizen TV's popular TV soapie Maria. In this article, we look at the biography of the boy whose face remains an inseparable brand tag for Blue Band.
Chris Kamau Age and Place of Birth
Chris Kamau, aged 45 now in 2020 was born and raised in Nairobi – Kenya's capital. He then moved to the United Kingdom and back to Kenya before moving to the United States where he attended most of his school and developed his talent and skill. From a tender age, he was well aware that his thing was in the arts and entertainment.
Chris Kamau Education Background
Chris Kamau spent his educational years learning more about his passion. He was a student at Berkley College of Music and a graduate from the American Academy of Dramatic Arts both in the United States. This training put him at a good place to begin taking up roles in different shows, doing music productions and establishing his career as a Protean artist.
Chris Kamau Career Journey
When he was a young boy aged nothing more than 5, he says that he was at the right place at the right time to allow him be the Blue Band boy. He says that some people still do refer to him as BB to date.
He did the shoot and from then on was the ambassador of the brand. Fame found him at a very young age. Chris did music production and performance for some years specializing in genres such as Pop, Country and Gospel.
READ: Owago Onyiro Biography, Age, Career, Education, Girlfriend, Net Worth
Given his talent, he has been in several both local and international television shows, series and productions. Notably, he has acted in the famous 'The Bold and the Beautiful' which was aired in Kenya's KBC channel for years and the popular Kenyan TV series 'Maria' aired on Citizen TV and online. In Maria he acts as the character Dennis, a wealthy man whose son lives in the slums of Nairobi.
Chris Kamau has also been in radio doing shows over the time of his career and surprisingly also done stand-up comedy.
His investment and understanding of the Media and Entertainment world contributed to him being elected as the chairman of Kenya Actors Guild where he serves addressing the needs of artists and matters pertaining to their careers.
As mentioned above, Chris is currently playing the role of a rich man who has employed maria to act as a helper in Citizen TV's Maria Drama series.
Chris Kamau Personal Life, wife, children
Chris Kamau is a Christian by religion. He acknowledges God in his everyday life, attributing his successes to His provision. Not much is known about his family and marital life.
Chris Kamau Net worth and Assets
Chris Kamau's net worth has not yet been established at the time of this article's publication nor information on the assets under his name made available to the public. Its worth noting that Chris has done very many brand endorsements other than the then popular blue band commercial.
Chris Kamau Youtube and Contacts
Thanks for reading our article. Got comments or opinions about our journalism? Please send us a WhatsApp message on
+254 733 290 656