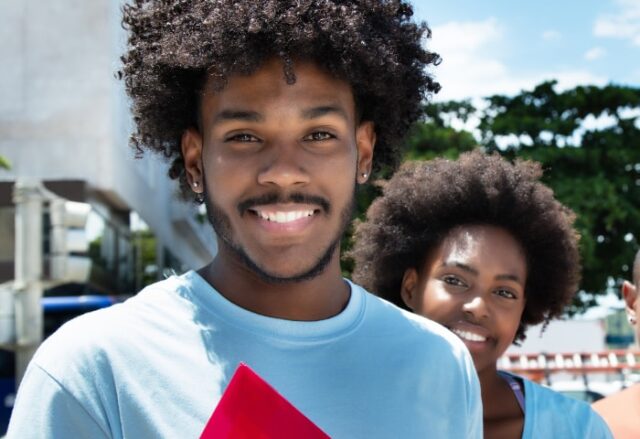 Cornell University was founded in 1865 by Cornell Ezra and Dickson Andrew White with the main campus situated in Ithaca, New York. The university has a 10.9% acceptance rate with a remarkable 94% graduation rate for its students.
Courses Offered at Cornell University
The University offers undergraduate, graduate and professional programs to its students who originate from all parts of the world, with the highest percentage of students coming from New York, closely followed by International students at 27% and 22% respectively.
The courses offered are categorized in colleges, schools and units. Below are the colleges, schools and units that have various course provisions at Cornell University:
Veterinary Medicine
Samuel Curtis Johnson Graduate School of Management
Hotel Administration
Dyson School of Applied Economics and Management
SC Johnson College of Business
Officer Education
Law School
Industrial and Labour Relations
Human Ecology
Graduate School
Engineering
Division of Nutritional Sciences
Cornell Tech
Continuing Education and Summer Sessions
Computing and Information Science
Biological Sciences
Athletics and Physical Education
Arts and Sciences
Architecture, Art and Planning
Agriculture and Life Sciences
Cornell University Fees Structure 2021 Download
Attending Cornell University for undergraduate, graduate and professional programs have varied costs. For undergraduate programs, tuition fees cost between $40,400 and $60,300 per annum for the various colleges. Masters degrees have different fees dependent on the programs ranging between $30,400 and $60,000 annually for the three tiers. Other programs cost between $59,000 and $79,000 annually for successful completion. Doctoral degrees offered in the university cost between $21,000 and $30,000 per year.
Read: Top Ten Best Universities in Uganda to Study in 2021
For Law school, tuition fees payable every year range between $72,000 and $107,000. Under the College of Veterinary Medicine, New York State residents pay an annual $39,206 for tuition while Non-New York State Residents pay an annual $58,244. Additionally, mandatory administrative fees for undergraduate students are charged at $309 while graduate students are charged $86 annually. For more precise billings, students are advised to contact the university bursar via email [email protected].
Incoming students are also advised to look into other financial obligations that will be required of them upon arriving on campus including accommodation charges, food and make appropriate financial arrangements in line with the cost of living expected while on campus.
Cornell University Student Centre
The Cornell University student center provides support services for students, especially for the freshmen. It has catalogues on activities and crucial contacts when on campus, extra-curricular services such as sports and cafeterias. The university also has an online student center that allows easy access to facilities and student support.
Cornell University Student Portals
Student portal login: https://sce.cornell.edu/courses/students/portal
Cornell University student application link: https://admissions.cornell.edu/news/your-application-status
University Contacts
Undergraduate Admissions Office
Cornell University
410 Thurston Avenue
Ithaca, NY 14850
[email protected]
Tel: 607.255.5241
Fax: 607.255.0659
Thanks for reading our article. Got comments or opinions about our journalism? Please send us a WhatsApp message on
+254 733 290 656