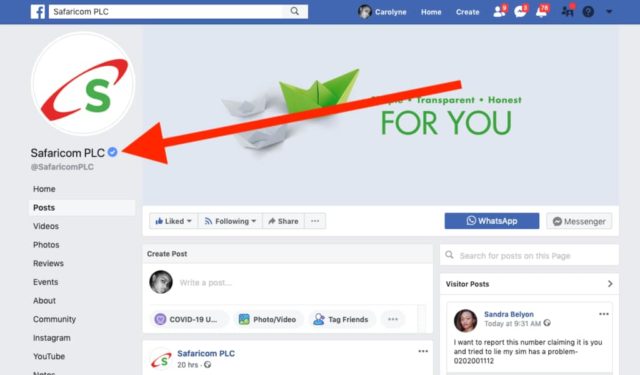 Facebook is a huge and a key player in the social media business. It has been in operation since 2004 under Mark Zuckerberg who brought this ingenious idea to life. An idea of creating a platform where people of all kinds can belong to a community, share information, do business and make friends.
Facebook has gained tremendous popularity over the years as its boons tend to overweight its disadvantages. Many businesses have grown and expanded, numerous friendships built and many opportunities offered to the people through this one application.
Facebook provides for both individual and business accounts for users. The separation of personal and business accounts has been one of the milestones of the company that has contributed enormously to business profits as an online presence is completely necessary in the age we live in.
For example, an online platform for a physical bakery allows the entrepreneur to post enticing pictures, information on deliveries, addresses and a provision to make orders and even payments online. This is definitely what we always aim for right? Mobility and fast processes.
In this article, we will be looking at the steps you need to take in getting your Facebook account verified. This is particularly important for businesses as it shows viewers, potential customers and followers that such a business is legitimate and that the company has actually verified to certainty that it is authentic and not an imposter account trying to carry out fraudulent activities on unsuspecting clients.
 READ:  How to Register and Apply for GoTranscript Online Jobs to Make Money
For one's account to be considered eligible for verification, the following terms must be met:
The content must be proven to be of public interest
The account holder must always be in compliance with
Facebook's Terms of Service, Community Guidelines and Policies.
The account must have a complete profile revealing all relevant and required information.
The following are the steps you need to take in obtaining that coveted blue badge that announces your credibility to the whole world:
Ensure that you have a soft copy version of a government issued/formal identification document such as your driver's license, passport or Identification Card.
Go to your Facebook page, go to the Help Center and scroll down to the 'Request a Blue Verification Badge' option and tap on it.
You will then be prompted to state a few reasons why you should have your account verified and here you can promote your idea of building a successful online business. As an addition, you can add on relevant URLs or links that illustrate public interest for the account.
You then send in your request and await response from Facebook. The company may either confirm or deny your request and in the case of denial, you need to wait for 30 days before you can submit another application.
Verification of a Facebook account is a great way to gather followers and an online presence. This is why we see a majority if not all of the celebrities in the world have the blue badge next to their profile names.
Simple isn't it? This will be a positive input to your effort towards creating a functional and rewarding online business.
Thanks for reading our article. Got comments or opinions about our journalism? Please send us a WhatsApp message on
+254 733 290 656