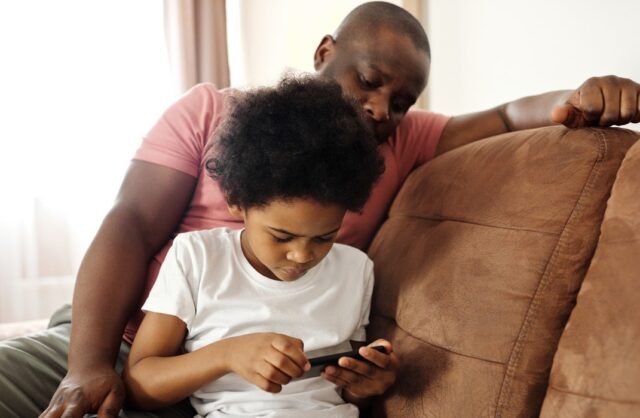 All around the world, including on the continent of Africa, mobile gaming's popularity is growing. Now, in 2023, the vast majority of people are exploring an array of mobile gaming opportunities that can be loaded up in seconds and provide a genuinely fun and entertaining option as and when it suits a smartphone user.
While mobile gaming's appeal is evident and millions of people everywhere are regularly firing up an array of games, there are a number of ways you can add to your mobile gaming adventures. For example, if you have an older smartphone device and your battery is hindering your progress on popular titles like Subway Surfers, then a battery pack might be necessary.
Likewise, if you occasionally enjoy playing casino games for real money, but the sound on your device is poor, then investing in some wireless earbuds will allow you to enjoy a more immersive gaming experience, which is much better for new-generation casino games like live game shows.
There is a huge selection of factors that can tarnish a mobile gaming adventure, but given the continued innovation in the space, there are also some helpful steps you can take to elevate your mobile gaming adventures and enjoy gaming on a handheld device in the best way possible. Let's assess some things to consider below.
Accessories are a great help
Although some games don't necessarily require the addition of an accessory, many do. Put simply, while most modern-day phones are built for the sophisticated games of today, they don't all have features that are dedicated to gaming. For example, some phones have weak batteries, while others offer poor display. To enhance your gaming sessions, accessories are a go-to option for many mobile gamers. You can purchase controllers, such as the Razer Kishi Mobile Game Controller, there are grips like the GameSir F2 Grip, and you can put any battery issues to bed with the help of a portable battery, such as the Charmast Power Bank 10,000mAh.

Consider purchasing a gaming phone
If you've had enough of your Samsung or Apple device when it comes to gaming, then purchasing a gaming phone could be the answer. With the rise of mobile gaming has come an influx of devices that have been designed with gaming in mind, with many of the leading models providing a range of features that cater for any gaming session. Although these devices aren't cheap, they are guaranteed to enhance your gaming marathons. Popular gaming phones include the Asus ROG Phone 6D, the Black Shark 5 Pro, the Nubia Red Magic 7, and the Black Shark 4 Pro.

Discover console-quality games
Sometimes, mobile gamers let themselves down when assessing the games many people play. While puzzle releases and brain-training games understandably appeal, it's worth broadening your horizons and discovering the comprehensive selection of console-quality titles that are now frequenting the mobile gaming space. For example, much-loved PC classics, like Minecraft, are now thriving on mobile. Additionally, PUBG Mobile is one of the most successful titles around after making the transition from PC over to mobile. The options are extensive, though.
Make sure you have a reliable internet connection
Another common frustration that is leveled at mobile gaming is the occasional lag that can occur during specific games. Although this issue can also be device related, it's usually down to a poor and unreliable internet connection that affects a phone's gaming performance. As such, switching to a faster and more reliable internet connection is crucial as the game data will be able to transfer at a faster rate which will, in turn, offer you a lag-free gaming adventure. Be sure to shop around, though, and assess your options.
Thanks for reading our article. Got comments or opinions about our journalism? Please send us a WhatsApp message on
+254 733 290 656