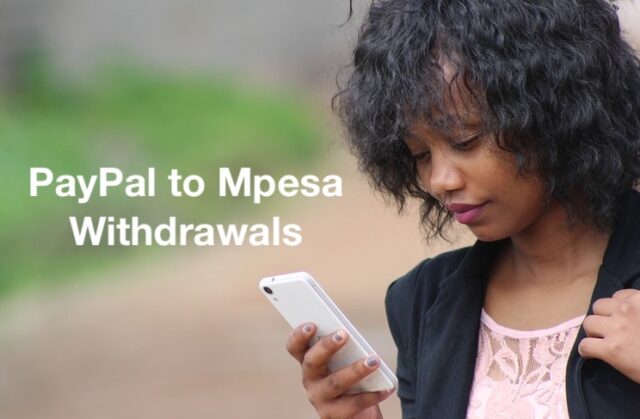 Originally developed by Elon Musk as X.Com, PayPal is an American company that operates an online payment system in service across the world in countries that have adopted online money transfers.
The platform accepts a variety of currencies including the Australian Dollar, Euro, British Pound, Swiss Franc and the US Dollar among more. Kenyan citizens who use the platform to transact can access their money by withdrawing it to their Safaricom M-pesa accounts.
M-pesa is a Safaricom mobile money product that enables sending and receiving of money, create savings accounts, take loans, pay for goods and services, make airtime purchases and run a business wallet among new services consistently introduced.
A fintech report by Connect Africa in 2020 established that M-pesa has almost 99% of market share in Kenya. M-pesa PayPal Service is provided from a partnership among PayPal, M-pesa and TransferTo to their customers.
Accessing funds from the platform to M-pesa requires that a Safaricom phone number with an active M-pesa is connected to PayPal. Proceed to sign in and choose withdraw. You are informed of running balance which is also the limit to your withdrawal as no overdrafts are allowed.
Read: Quick steps on How to Easily Link PayPal to M-pesa 2021
Key in the money to be withdrawn in US Dollars whose Kenyan shilling value equivalent will also be given. Additionally, the conversion rate applied in the conversion is shown and the estimated transaction time.
These transactions typically take 2hours-3days to reflect. Proceed to click confirm in finalizing. A 3% withdrawal charge is applied for the service.
Conversely, when in need of sending money to PayPal from M-pesa, sign in to the Mpesa-PayPal webpage and select Top up funds. Here, input the USD amount and establish the required value in Kenyan shillings.
The top up is then done through PayPal Pay bill under business number 800088 and the account number being your mobile number. Proceed to finalize payment. A top-up charge of 4% on the Kenyan shilling value sent is charged on every transaction of this nature.
A message from M-pesa and an email from Pay Pal will notify you of the successful procedures with the limits to amounts transacted bound by applicable M-pesa ranges.
Here is a summary on how to quickly withdraw money from PayPal account to Mpesa as quickly as possible:
Logon to Paypal Mobile money using this link
You will land on a web page with two options ie "Withdraw from PayPal" and "Topup to Paypal"

3. Select "Withdraw from PayPal"
4. Login to PayPal using your PayPal login credentials
5. In the next screen, input the amount you would want to withdraw as per your balance as shown: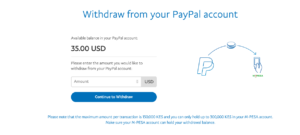 6. Click on "Continue to Withdraw" and verify the withdrawal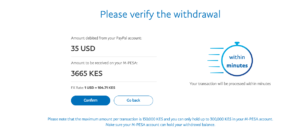 7. A withdrawal success message will be shown on your screen if the transaction is successful as shown below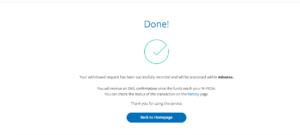 Thanks for reading our article. Got comments or opinions about our journalism? Please send us a WhatsApp message on
+254 733 290 656