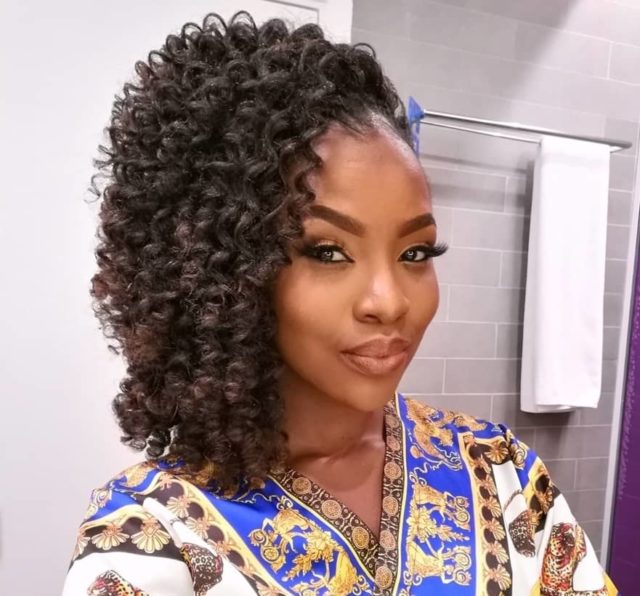 Joyce Omondi Biography
Joyce Omondi Waihiga is a gorgeous award-winning Kenyan TV presenter and gospel artiste. She currently hosts Full Circle with Joyce alongside DJ. Sadic on Switch TV.
Joyce Age, Birthday, Place of Birth, Tribe, Family, Nationality
Joyce was born in Nairobi, Kenya. She hails from the Luo community of Kenya. The TV sensation with an adorable personality is currently 31 years old as of 2020.
Joyce Omondi Education Background
In 2006, Joyce went to Knox College in the USA where she pursued a degree in Economics and Integrated International Studies. Joyce started singing and playing the piano while she was in her second year of college. During this time, she was the Knox Ambassador and she did her best to play and sing in church.
In 2013, she went to Washington's Georgetown University to pursue her master's degree in International Development.
Joyce Omondi Career
After college,Joyce decided to take her gospel music artistry a notch higher. She recorded and released a couple of songs such as Conqueror and Kweli. Joyce won the Groove Awards Video of the Year in the year 2013.
Apart from pursuing music, Joyce is also a TV host. She was the Citizen TV's Rauka Gospel Music Show co-host before quitting it in 2013 in a bid to further her studies. She also worked as a host at Kubamba. Joyce is currently the host of 'Full Circle'  alongside Dj Sadic.
Joyce Omondi Songs
Some of her widely known song are Conqueror as well as Kweli. According to Joyce, she dedicated Kweli to her father after he survived the 1998 bomb blast in Nairobi.
Joyce Omondi Waihiga Mwaura
The first time that Waihiga saw Joyce was on TV while she was hosting a local gospel show. This was after his brother called him to show him a gorgeous lady who he thought he would love to see. After laying his eyes on Joyce, Waihiga knew that he had to go after the lady. The two later met on a work event and they have been inseparable since.
 READ:  Amina Abdi Rabar Biography, Age, Career, Husband, Salary, Net Worth
Joyce Omondi Husband
Joyce Omondi's husband is Citizen TV's news anchor Waihiga Mwaura. Waihiga had a crush on Joyce and made an effort to meet her before they became an item. Theirs is a beautiful love story that gets better with time.
Joyce Omondi Wedding
Joyce  and Citizen TV's news anchor Waihiga Mwaura tied the knot on 18th December 2015. The two had a beautiful love story even before they got into marriage. The wedding was a beautiful one that was attended by close family members and friends.
Joyce Omondi Children
Waihiga Mwaura and Joyce have no children at the moment. The couple told their fans to stop asking them when they will be having children after marriage.
Joyce Omondi Natural Hair
Joyce has inches for days. She has healthy and long natural hair that keeps many women asking for hair tips from her.
Joyce Omondi Salary
Details about Joyce Omondi's salary are not yet put out in the public domain. However, it is clear that the dazzling sensation pockets an enviable amount of monthly income.
Joyce Omondi Net worth
Joyce is one very hardworking soft-spoken music personality. We will let you know about her current net worth once we lay our hands on it.