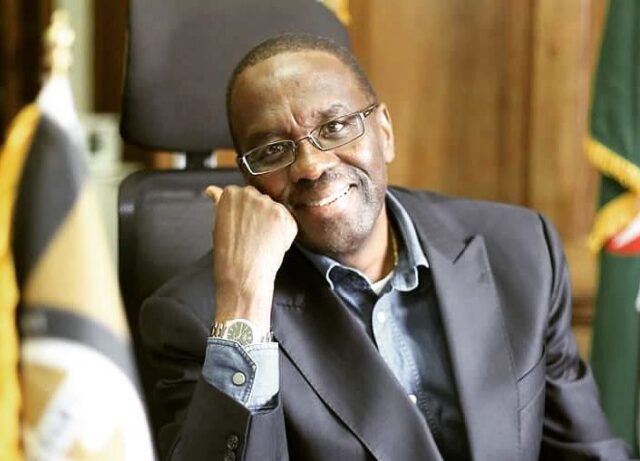 Willy Mutunga, Kenya's thirteenth Chief Justice who held office between 2011 and 2015, has recently been in the limelight following his exclusive and sharp letter to President Uhuru Kenyatta after he failed to appoint six nominated judges.
The failed appointment was a breach of Constitutional provisions stated in Article 166 and the Judicial Service Act. This article looks into the biography of Hon. Dr. Willy Mutunga, highlighting his academic background, personal life and his role in Kenya's judicial space.
Willy Mutunga Age and Place of Birth
He was born in 1947 to Mzee Mbiti Mutunga and Mbesa Mutunga celebrating his birthday on every 16th June. He hails from Kitui, Kenya where he began his schooling.
Willy Mutunga Education Background
Dr. Mutunga is an alumnus of Ithookwe Primary, Kitui School and Strathmore College where he studied his primary and secondary school education equivalents. He then proceeded to the University of Dar Es Salaam in 1971 to undertake his Bachelor and Masters Law degrees, completing in 1974. Additionally, he holds a Jurisprudence Doctorate degree from Osgoode Hall Law School which he completed while exiled in Canada.
Willy Mutunga Career Journey
Dr. Willy began his career in 1974 lecturing at the University of Nairobi, making history as Kenya's pioneer constitutional law instructor at the higher education level. During his time at the institution, he was a key figure in activism and the Legal Advice Centre, an aspect that got him detained for sixteen months. His legal career has also seen him establish and served in several bodies in varying capacities as highlighted below:
| | |
| --- | --- |
| Body | Capacity |
| Legal Advice Centre – Kituo Cha Sheria | Founder |
| Law Society of Kenya | Vice chairman, chairman (1991-1995) |
| Council for Legal Education, Kenya | Leader |
| Citizens Coalition for Constitutional Change | Leader |
| Kenya Human Rights Commission | Leader |
| East African Centre for constitutional Development(Uganda) | Leader |
| International Centre for Human Rights and Democratic Development (Canada) | Leader |
Willy Mutunga's Chief Justice (CJ) Role
He was appointed into the office of Kenya's Chief Justice in 2011 by President Mwai Kibaki after successful recommendation. He took office becoming a controversial CJ because of his single earring raising questions on his sexuality and religion.
Read: A list of Best Law Firms/Companies in Kenya 2021/2022
His term was however successful, marked with significant backlog-clearing, invested in infrastructure, key on fighting against corruption and embodying an arm that is accountable to the public and staff.
Justice Willy Mutunga Letter to Uhuru
Dr. Mutunga wrote a letter to President Uhuru highlighting the need for him to respect the constitution and other legal provisions that guide operations and activities in Kenya applicable to all regardless of roles. He mentioned that it was not viable for a public officer to hold office if they had not mastered and read the Constitution deeply.
He further went on highlighting on the poor image the president portrayed of the office, low standard dignity and greatly diminished public confidence in the leadership. He was keen to note that the president's 'list of hate' comprised judges who had gone against his personal piques and nothing defensible by principle. He ended the scathing letter calling out the president to appoint the nominated judges and to simply do the right thing.
Willy Mutunga Personal Life, Family, Wife,Children
He married twice. He and his wife Michele Lax Beverle divorced in 2010 after a ten-year marriage. He is also a father of four children with different women.
| | |
| --- | --- |
| Real Name | Willy Mutunga |
| Age |  74 years old (As at 2021) |
| Nationality | Kenyan |
| Place of Birth | Kitui Kenya |
| Fiancé  | Ex- Michele Lax Beverle |
| Net worth | $5,000,000 |
Thanks for reading our article. Got comments or opinions about our journalism? Please send us a WhatsApp message on
+254 733 290 656