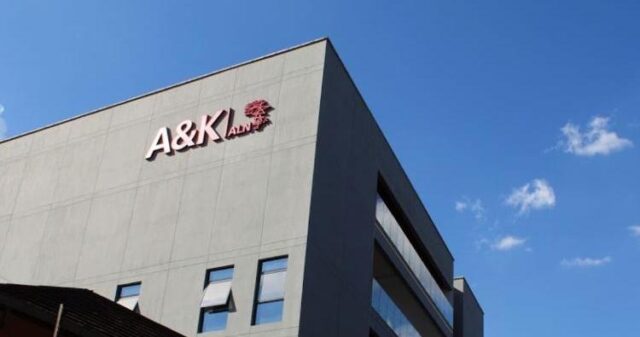 Finding a law firm to represent one when hit with law suits and legal matters can be quite a hustle especially in Nairobi. With a wanting backlog of cases in court, it is imperative to find a law firm that is experienced and that can fast track your proceedings in a professional manner. In this article, we explore some of the best law firms in Kenya.
1. Kaplan and Stratton advocates
Kaplan & Stratton is a top-notch firm providing a wide range of legal services and solutions. Established in 1938, it is one of the oldest firms in Nairobi, committed to excellence with the utmost experience in the country.
It is run by 22 partners who embody the firm's motto that is global expertise with local knowledge. They draw the experience from using commonwealth jurisdictions which apply in Kenya which was once a colony of Britain. With the wide range of expertise from their numerous associated, one is assured of high-quality legal representation in Kenya and East Africa where they operate.
2. Mwenda Njagi Co.advocates & Mediators
Founded in Mwenda Njagi & Co.Advocates is one of the pioneering law firms based in Nairobi that specializes in business law, family law, intellectual property, litigation, medical malpractice amongst other areas. Their goal is to offer clients high quality legal advice and representation by incorporating innovation into legal practice. They offer a flexible work environment that is tailored to endure their employees thrive as well.
3. Hamilton Harrison and Matthews
Composed of 12 partners and 38highly qualified lawyers, Hamilton Harrison and Matthews is one of the largest law firms in Kenya. Situated in Nairobi where most of its business takes place, their areas of law include commercial law, insurance, corporate law, mergers and acquisitions and so on.
READ: Nelson Havi Biography, Age, Career, Education, Family, Wife, Net Worth
It is also one of the oldest firms, founded in 1902. This also means that they have excellent experience in the field and work hard to maintain their streak as a high-quality firm in Nairobi.
4. Miller and company
Led by the experienced Cecil .G. Miller, the Miller and company advocates believe in ensuring that they are available at all times to cater for their clients' needs in the shortest time possible. Established in 1988, the company has consistently delivered high quality work as their predecessor set pace from the precolonial years. With a dynamic team at their disposal, you are assured of qualified and energetic professionals who work in tandem with today's requirements of a functional and professional law firm.
5. Africa legal network
The Africa Legal Network is a conglomerate of top notch law firms in 15 jurisdictions in Africa. The firms work hand in hand to provide fast and innovative solutions to clients in the different countries involved.
The wide range of experience comes from the fact that their areas of jurisdiction are not only limited to the Anglophone countries but also Francophone and Lusophone countries. This ensures that representation and body of knowledge is effective and seamless. They won the alliance of the year award in 2018 owing to their remarkable work in taking leadership to provide legal solutions.
Thanks for reading our article. Got comments or opinions about our journalism? Please send us a WhatsApp message on
+254 733 290 656