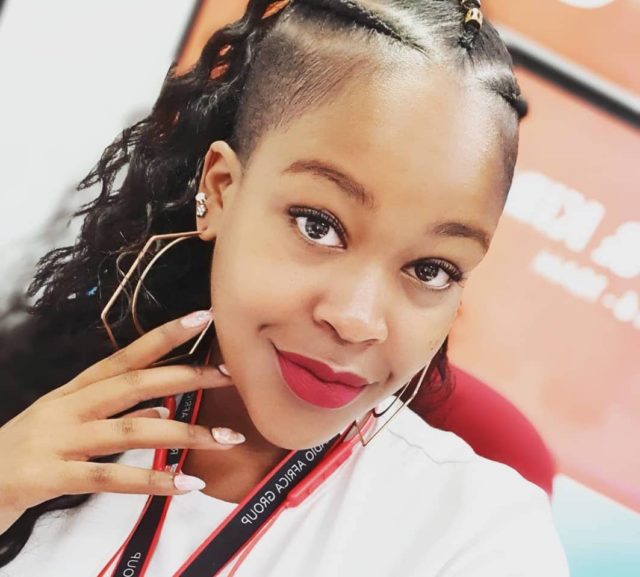 Kamene Goro is one of the controversial radio and media figures in Kenya. She is a radio presenter, a news anchor an emcee and a video vixen.
She has worked as a presenter at NRG radio breakfast show before she recently joined Kiss FM in June 2019 where she co-hosts with the controversial Andrew Kibe.
Early in the year 2020, Goro was featured in the song "Nyoka ya Shaba" which trended on YouTube as number one for almost a week.
Kamene Goro Education
Kamene got a chance to school at Rusinga International school where she passed with flying colors and joined the University of Nairobi. At the university of Nairobi, Kamene pursued a degree in Bachelor of Laws (LLB).
 READ:  Celestine Gachuhi (Selina) Biography – Net Worth, Age, Boyfriend, Career
Her good command, passion and eloquent mastery of English Language has however secured journalism jobs and more opportunities for her
Kamene Goro Career and Profession Journey
Kamere has insatiable interest and passion in media; she started her career at Ebru Tv show at the age of 21. As stated above, she loved  law and doing journalism stuff. By the look of things, her passion in journalism outweighed her passion for law.
Before Joining Media Limelight as a host and new presenter, Kamene worked with Simani and Co Advocate back from February 2013 as a paralegal.
She later joined the NRG Radio breakfast show where she also quit to join Kiss FM morning show recently, in June the year 2019.
Kamene Goro Age and Family Background
Kamene is 28 years old as of the year 2020. She was born on 24th March 1992, from an enlightened family. Her father works an engineer while her mother is a media specialist.
Kamene Goro Husband and Wedding
Kameme has never had a stable relationship. She was once engaged to a Tanzanian man whom they had planned to wed in the year 2016 at Genoa, Italy but they broke up later on social media.
Kamene Goro Net Worth
Kamene's estimated net worth as of the year 2020 is more that Kshs. 7.5 Million. She has had a good experience in the media industry and therefore is among the best paid journalists in Kenya.
Andrew Kibe and Kamene Goro. Are they Dating?
Lots of rumors have been renting the air on social media about the dating affairs between Andrew Kibe and Kamene Goro. The fans on the internet are taking it too far by joining the dots; they see the two of having a suspicious chemistry.
As per the needs and requirements of the media industry, there is  need to be a chemistry between co-hosts. They even exited NRG Radio Breakfast show to Kiss FM Breakfast together.
Kibe and Goro have been friends for along time and they are just compatible professional partners who knew each other back in 2013. According to them, no string attached.
The two have never disclosed anything to do with having an affair, even though during an interview on one of the media platforms, Kibe revealed of crushing on Kamene long time ago.