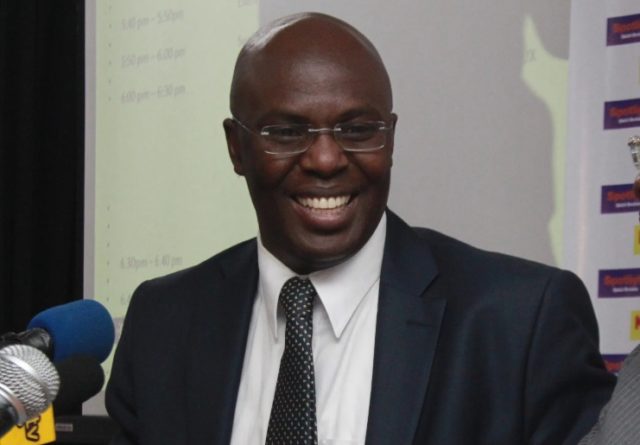 Ken Walibora Waliaula is a Kenyan award-winning legendary writer. He is a prolific Kiswahili fiction writer and poet. Ken is fondly remembered for his Epic Swahili novel Siku Njema that was published in 1996. The book made him a star and saw many sales of copies across East Africa.
Ken Walibora Age and Place of Birth
Ken Walibora was 56 years old as of the year 2020 before cruel death took him away. He was born in on 6th January 1964 at his parents' home in Baraki in Bungoma County. Ken's family moved to Kitale and later Cherangany.
At the age of five or six, he discovered that he was also called Kennedy and George. He chose the first name,  because the Kennedy family in the United States was well-known during those days.
Walibora later shortened his name to Ken. He was the last born in his family. His father was a school head teacher, and ken was a source of his pride. Unfortunately, Ken's mother, Ruth Nasambu Makali, died in 1984, at the age of 51. At that time Ken was 20 years old.
Ken Walibora Awards, Titles and Career

The legendary has over 40 titles. He won many awards as the best writer; among them were the Jomo Kenyatta Literature Prize thrice with his Swahili texts, Ndoto ya Amerika in 2003 and Kisasi Hapana in 2009 and Nasikia Sauti ya Mama in 2015.
His recent scholarly works include the book Narrating Prison Experience: Human Rights, Self, Society and Political Incarceration in Africa (2014).
He has also published a number book of chapters and articles in academic journals including PMLA, Research in African Literatures (RAL), and Journal of the Association of African Literature (JALA), East African Literary and Cultural Studies, and Journal of African Language Teachers Association (JALTA). In addition, Ken Walibora has a wealth of journalistic experience as news editor and anchor as well as columnist.
 READ:  John Mbadi Biography – Age, Career, Education, Family and Net Worth
For many years, he worked as a Kiswahili news reader at  Kenyan Popular Television station, NTV. He currently teaches at the School of International Relations and Diplomacy at the Riara University. 
Ken Walibora Education Background
Ken grew up dreaming to be a police officer. He joined University of Nairobi to pursue Bachelor of Arts in Literature and Swahili Studies in May 2004 where he obtained a first class.
He went for his Masters Degree at The Ohio State University Columbus, OHM. A Comparative Cultural Studies and graduated in June 2006. Ken also did Masters of Art in African American and African Studies and later obtained his PhD in Comparative Cultural Studies in 2009 at The Ohio State University, United States. 
Ken Walibora Employment Journey
He had been teaching at the School of International Relations and Diplomacy at the Riara University as a senior lecturer since 2018.
August 24, 2009 Assistant Professor, Department of African Languages and Literature, University of Wisconsin-Madison
2005-2007 – Graduate Teaching Associate, The Ohio State University

1999-2004 – Swahili TV and Radio News Anchor, Nation Media Group (NMG), Kenya

1996-1999 – Swahili Radio News Anchor, News Editor, and Translator, Kenya Broadcasting Corporation, (KBC), Kenya

1985-86 – Probation officer, Ministry of Home affairs, Kenya 1988-96 High School English and Swahili teacher, Kenya

Books Published by Ken Walibora

Chapuchapu
Damu Nyeusi an Hadithi Nyingine
Hazina Bora
Homa ya Nyumbani
Innocence Long Lost
Kidagaa Kimemwozea
Kufa Kuzikana
Mbaya Wetu
Naskia Sauti ya Mama
Ndoto ya Almasi
Siku Njema
Upande Mwingine
Ken Walibora Family and Wife
On Ken's sudden death, rumours rented the air that Ken has never married. As per his closest friend Citizen TV's Swaleh Mdoe, Ken was so secretive that he could not open up on matters to do with his family. His cousin Teresa confirmed that, Ken was married but used to stay alone at Nairobi's Lavington. His nuclear lives in the United States.
What caused Ken Walibora's Death?
As per the news, Ken was knocked by a matatu on Ladhies Road in Nairobi Kenya. He died at the age of 56. At first, it began as a rumour but later on the reputed media houses came in to confirm Ken' Walibora's sudden death that was caused by an accident. It was further reported that Ken Passed away on April 10th. Citizen TV added later on that Walibora's body was found at the Kenyatta National Hospital mortuary.
Thanks for reading our article. Got comments or opinions about our journalism? Please send us a WhatsApp message on
+254 733 290 656