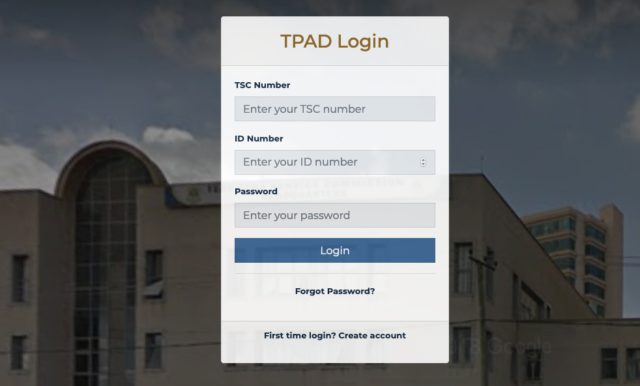 Teacher's Performance Appraisal and Development (TPAD) portal was recently updated to TPAD2 and is more of online than the normal manual one. The tool was developed by the Teachers' Service Commission, TSC and is currently working as expected.
TPAD was introduced in the year 2017 to check on the teachers' performance and appraisal on the teaching standards. Recently a more efficient TPAD2 has been introduced and has replaced the old one.
The new TPAD as five teaching standards as opposed to the old one which had Seven teaching standards.Here are the major categories of the standards in the new TPAD which are amorphously put into three groups;
Instructional Delivery/Teaching
Teacher Conduct and Professionalism
Community Practice.
The groups above are explained in details as can be seen in the table below:
S/N
TEACHING STANDARDS
TARGETS
A
THE INSTRUCTIONAL

DELIVERY/TEACHING

1
Professional Knowledge and Practice
Demonstrate mastery of the subject content and use appropriate instructional methods (Wt-3
Undertake lesson observation at least once a term (Wt-3)
Utilize teaching/ learning resources effectively (Wt-3)
Prepare professional documents based on the current syllabus/designs (Wt-3)
Ability to identify learners' capability and learning styles (Wt-3)
Ability to identify and nurture learners' talents (Wt-3)
Ability to access, retrieve and integrate ICT in teaching and learning (Wt-3)
Ability to carry out learner assessment, feedback and reporting on learners' learning (Wt-3)
2
Comprehensive Learning Environment
Ability to create child friendly school/class environment through planned activities to demonstrate respect, equity, inclusion and moral values (Wt-3)
Ability to create a stimulating classroom environment (Wt-3)
Ability to ensure safety of learners (Wt-3)
Ability to manage learners conduct and behavior (Wt-3)
3
Teacher Professional Development
Prepare Self Professional Development Support Plan (Wt-3)

Identification of professional gaps (Wt-3)

B
TEACHER CONDUCT AND PROFESSIONALISM
4
Teacher Conduct &

Professionalism

Ability to act in the best interest of the learner and maintain high standards of ethics and professional requirements within and outside the institution (Wt-6)
Demonstrate knowledge on the legal requirements in education (Wt-6).
Comply with the professional requirements in teaching and learning (Wt-6).
Ability to observe punctuality in lesson attendance, performance of duty and preparation of professional documents (Wt-6)
Timely syllabus coverage and meeting of deadlines (Wt-6)
C
COMMUNITY PRACTICE
5
Participation in Professional Learning Community
Join Professional Learning Community (PLC) (Wt-5)
Collaborate with colleagues and the broader professional learning community to support teaching (Wt-5)
Collaborate with parents/guardians and other stakeholders (Wt-5)
Establish linkages with the community (Wt-5)
Participate in programs organized in collaboration with other educational bodies: KNEC, MOE, KICD etc. (Wt-5)
Note: The new TPAD online system has the following features and advantages over the old TPAD:
The New TPAD has continuous appraisals (done weekly)
Generates reports (Termly and Yearly appraisal reports)
Offers instructional supervision planning
It is user friendly i.e. easy to use
More Accessible
It has enhanced security features thus guaranteeing safety of stored data.
Provides audit trails
More interactive to the users.
Read: How to Register and Apply for GoTranscript Online Jobs to Make Money
How to Register and Create New TPAD Account

Here are the steps you should follow to easily register and create a new TPAD account:
Access the new TPAD 2 home page here
Click on 'Create Account'. Enter the following details onto the dialog box that appears:
Your TSC Number
Government-issued Identity Number/ ID Number
Phone Number
Email Address
Password
On filling the information above, Click on 'Create Account'.
You should see a screen notification on successful registration
How to Login to New TPAD 2 Account

On successful creation of your TPAD Account, you may now login and complete your appraisals using the following steps:
Visit the new TPAD home page on this link
Enter your TSC Number, ID Number and Password
Click on 'Login' button
You should be redirected to your TPAD Dashboard
NOTE: If the links above do not work or load, you can also try out the link https://tpad.cloud
If you are a teacher and want to advance in your studies and sharpen your skills, you can now conveniently undertake online examinations and pass easily. Aws certification gives you everything you need to prepare, learn & pass your certification exam.
Thanks for reading our article. Got comments or opinions about our journalism? Please send us a WhatsApp message on
+254 733 290 656