The art of marketing shifted clothes better known as Mitumba in Kenya or second-hand clothes for the non-Kenyans is one that is a learned skill. With many people unable to afford brand new clothes, most Kenyans buy from and benefit Mitumba sellers on the streets or even in selected markets.
Getting customers to come to shops is a hard task as there are as many sellers as there are buyers. Nevertheless, one Sande Mayau, a Mitumba seller in Kisumu has made the headlines for his master marketing style. He uses humor and wit to attract customers to his stall each day. In this article, we will explore his life and work.
Sande Mayau Age and Place of Birth
Sande Mayau's was born in Kenya. His date of birth is not exactly known but he is in his mid to late twenties. His roots are in Luo Land in Kisumu.
Sande Mayau Early Life, Education, and Career
There is not much information about Sande's early life. Nevertheless, judging from the zeal with which he does his work, Sande is a dedicated individual. Hailing from the lakeside city of Kisumu, the major source of income is fishing and selling or exporting fish.
The cost of living is mostly high and so each individual works hard to make do with what they have. Sande decided to chart his own path when he decided to go into the mitumba business. While it did not pick up during the first few months, he reckoned that just a little bit of hard work would get him to the next level.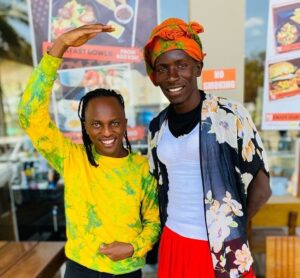 To that end, he opened Instagram and TikTok pages where he would be seen attracting customers to buy his items. He specialized in the clothes women wear because as it is, women are the biggest movers of the clothing and fashion industry. He was not wrong about that as his items sold as fast as hotcakes.
Read: Jentrix Shikangwa Biography, Net Worth, Personal Life, Career Journey
On his social media pages, he is mostly known for the humorous ways in which he sells his clothes. It is the wit and humor that garnered him large followings on social media and attracted very famous people and companies. Since he blew up on social media, he has seen an increase in his sales and he is happy about it.
Sande Mayau Personal Life
As it stands, there is not much known about his personal life. However, he has constantly spoken about how much he has been ridiculed for wearing women's clothes. To that, his response has since been that his marketing strategy is for women who are his major clientele.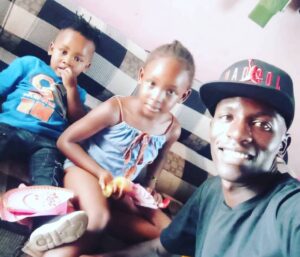 Due to his efforts at work, he got a deal with Devine Collections, a clothes company, and has since become their marketer. Aside from being a clothes merchant, he is a musician and an MC who enjoys good music.
Sande Mayau Net Worth and Assets 
At this moment, his net worth is not known but owing to his recent partnerships, his wealth will grow exponentially.
| | |
| --- | --- |
| Real Name | Sande Mayau |
| Age | Late twenties |
| Place of birth | Kenya |
| Nationality | Kenyan |
| Net worth | Unknown |