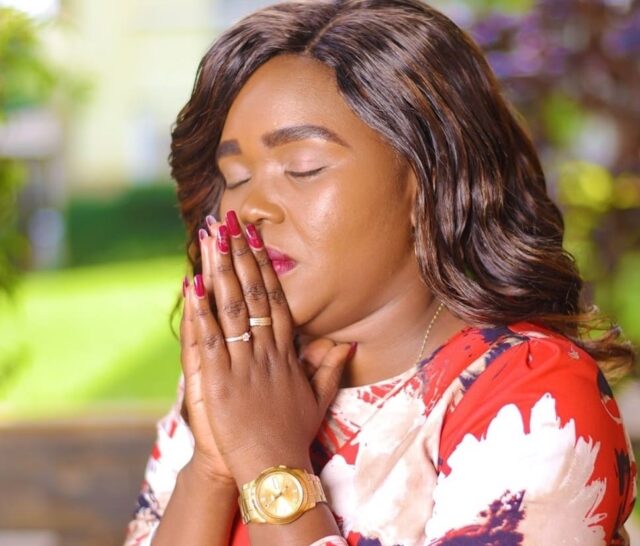 Kikuyu gospel artist Shiru wa GP is a renowned Kikuyu artist who records music for Kikuyu listeners who have found encouragement from these songs.
She spends time doing music and despite a tough background, she now makes a difference in people's lives and making a better life for herself. In this article, we will be looking at the biography of Shiru wa GP and get to understand her better over her life story.
Shiru Wa GP Age and Place of Birth
Shiru was born in 1983 as Mary Wanjiru in Kiambu County at a center called Ngegu. She is reminiscent of tough times as a child whereby her single mother had to brew local liquor to earn money to feed her children. This is an illegal practice that can lead to being sued and therefore as a child, Shiru wa GP had to be a watchdog for her mother as she brewed the liquor and sold it to the locals. She had to be on the lookout for cops and warn on any impending danger and risk of arrest.
As she grew up, she became deeply interested in the Church and went fully into the religion of Christianity. She spent time in church learning about sin and repentance and this led to her to being at conflict with her mother as she could not be her police watchdog anymore.
She knew that this was illegal and unacceptable in her religion and therefore fell out with her mother. Not too long after, their illegal brew business went into a downfall as they were found and could not be able to feed themselves anymore.
READ: Nadia Mukami Bio – Age, Education, Boyfriend, Family Net Worth
Over the years though, her mother converted to Christianity as well and sought different income sources.
Shiru Wa GP Education Background
Shiru wa GP attended Loreto primary school in her hometown. Further details on her subsequent educational endeavors have not yet been made publicly available as at the time of this article's publication.
Shiru Wa GP Career Journey
Her musical career grew over time and led to tremendous success as she fully delved into producing Kikuyu music. She has been able to produce songs such as 'Mwaki', 'Irema', 'Muoroto', 'Mwako', 'Uhuru Uyu' and 'Agiginyani'.
These songs are widely known among the Kikuyu and in effect, got to perform on several stages across the country and even on international stages. For instance, she has performed in the US where some Kenyans do reside.
Her success is evident in the awards she has been nominated for and even those she has won. In 2016, she turned down her Groove Award and in 2018 was crowned winner of the Central Counties Song of the Year at the 2018 Groove Awards.
Shiru Wa GP Personal Life
Mary Wanjiru is married to her husband Thuo who is also a musician and instrumentalist.
Together, the couple has been blessed with a daughter who is one of twins. Their son unfortunately passed on as a young child and this devastating experience changed her music style. She began addressing such matters in her music such as the hurt she experienced on losing her son.
Shiru Wa GP Net worth and Assets
Shiru wa GP's net worth has not yet been established at the time of this article's publication nor the details on the assets under her name been made available to the public yet.
The assets under her name as well have not been determined.
Shiru Wa GP Contacts
View this post on Instagram
Thanks for reading our article. Got comments or opinions about our journalism? Please send us a WhatsApp message on
+254 733 290 656