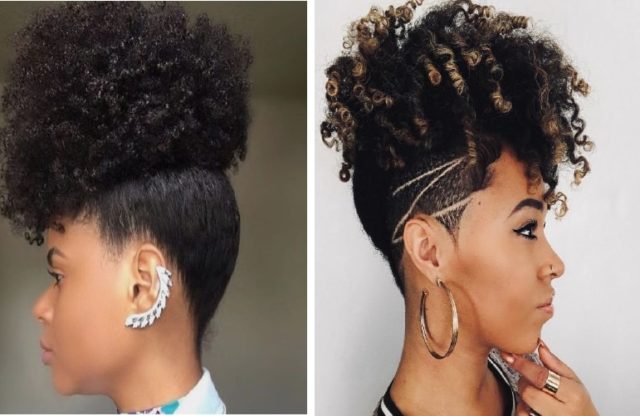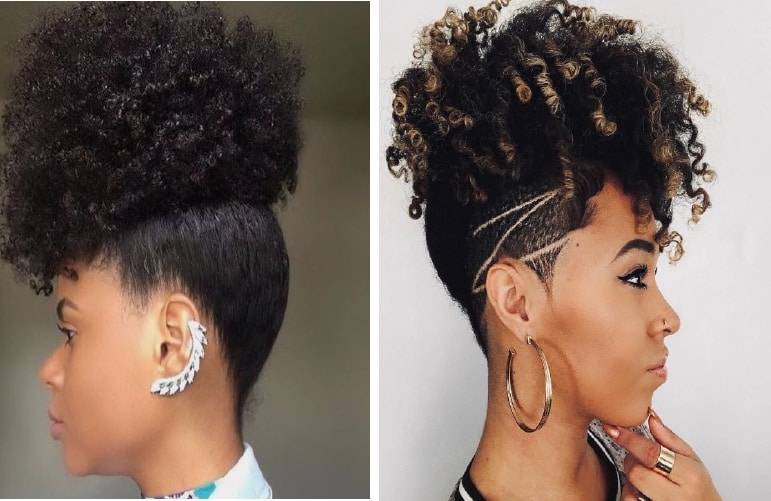 It goes with no doubt that a woman's hair is her greatest accessory. If you want to prove this, picture a woman with hair then go ahead and picture the same woman bald. She will definitely be more flattering with her hair. However, this is not meant to look down upon bald ladies since some conditions such as cancer are unavoidable. Well, some ladies rock baldy looks even better! Let's just dive to the top 10 best hairstyles for Kenyan or African ladies 2020:
1. Knotless Box Braids
As the name suggests, knotless braids are a special type of braids where a feed-in technique is used to create the style. The style is among the best hairstyles you should think of this year. Here, braids are added in small portions to one's hair on a go basis. The end result is a plait that lies flat and is quite lighter on one's scalp.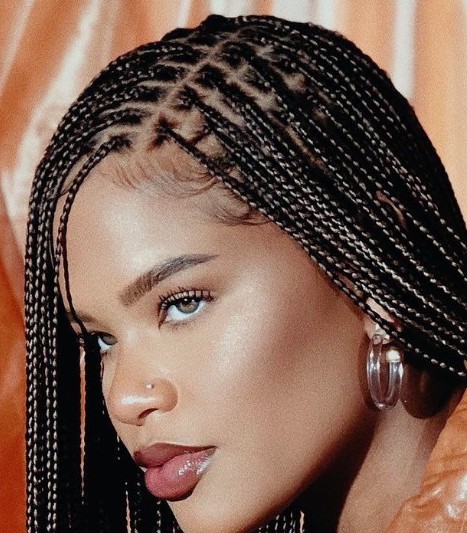 2. Chunky Twists
Here, a huge chunk of hair is fed to the hair and braided in sections in form of huge twists. The end result is an extremely attractive cascade of neat chunky twists. This style is convenient for black girls.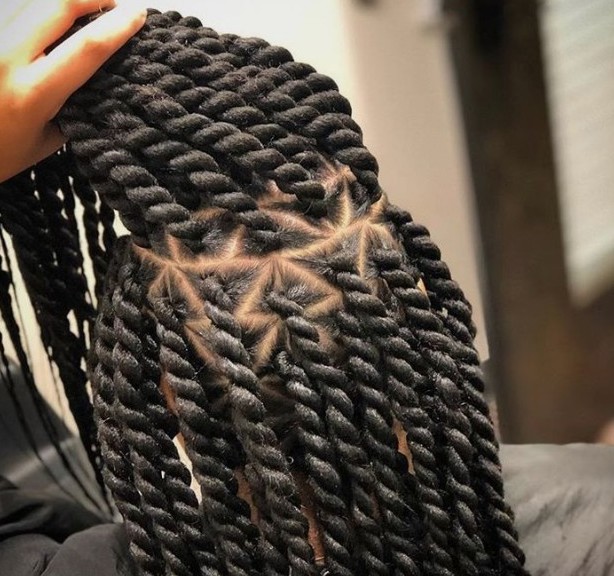 3. Pineapple Afro
This is a simple afro with a trick; a string is used to gather all the hair from the back and into a high bun. The end result is a sleeked down hair with a somewhat messy top that resembles a pineapple. This style is mostly rocked by black girls with longer hair.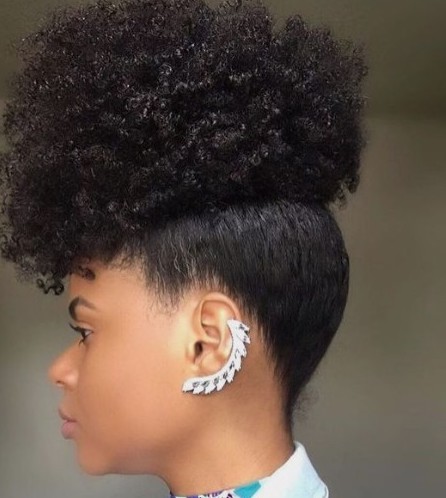 4. Crotchet
This makes it to our list as the fourth among the best hairstyles. This design is achieved by using a tool known as crotchet to feed in hair on one's already braided hair, preferably lines. The trick is to feed in little hair piece by piece throughout one's entire head. The end result is a neat natural- looking head full of beautiful curls. This style is widely used as a protective style.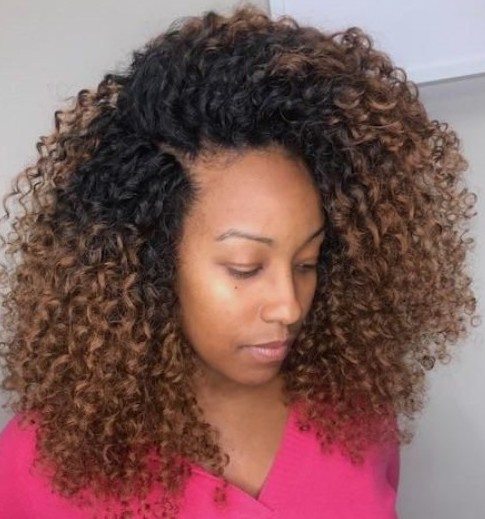 5. Faux Locks
This involves one rocking artificial locks on one's head. A crotchet is used to feed in the locks on someone's real hair. Examples of faux locks that are trending in 2020 are Goddess locks. This style is mostly used as a protective style as well.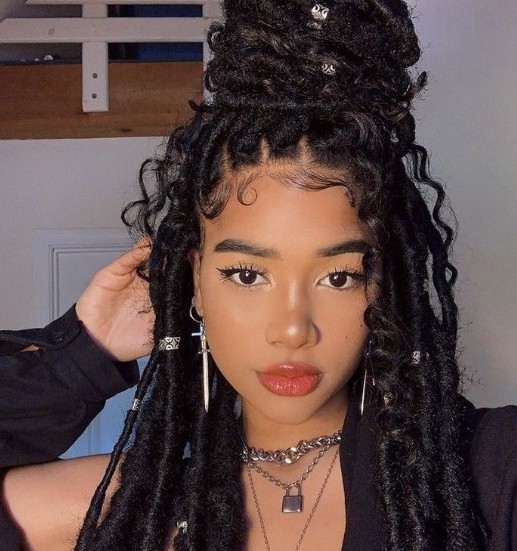 6. Half-Up, Half- Down
This style is mostly used by girls with type 4 hair. It is very simple to achieve; pull up the front strands and create a high bun. Leave the rest of the hair to fall over your shoulders. You may go ahead and use styling gel to lay the hair at the front and voila, you are good to go.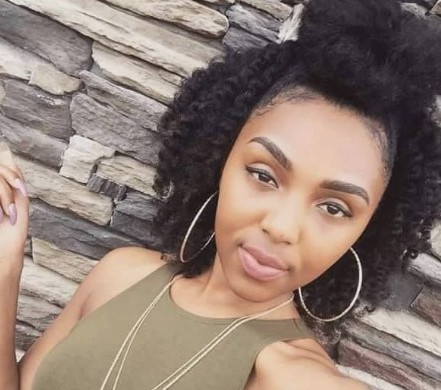 7. A Fro-Hawk
This is a style for the bold souls. First, you trim the hair at your sides and the back of your head. You may go ahead and add a few statement cuts on the sides. Now, do a few twist- outs (which brings us to the next style) at the fro and you are ready to turn heads!
8. Twist-Outs
It involves using special cream to create twists. You then leave it for a few days, or overnight then you undo them, resulting into a head full of natural bouncy curls. Remember, the longer you let your twists stay before undoing them, the tighter the curls.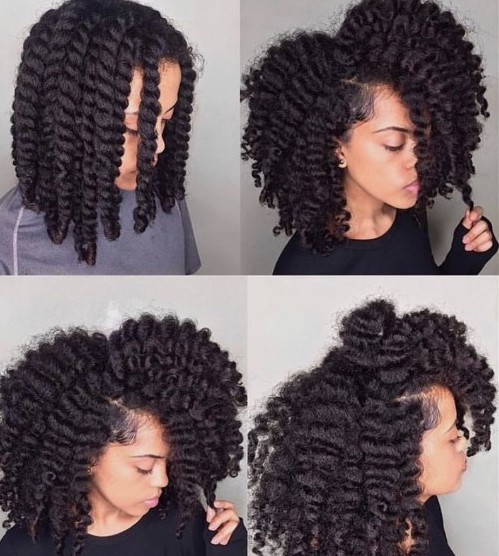 9. Icy Baldie
This is for the daring souls that are ready to turn heads with not only their bald look, but also with the color of their short mane. Think of Amber Rose (American celebrity), Mihlali Ndamase (South Africa beauty influencer) and Joy Kendi (Kenyan beauty and lifestyle influencer).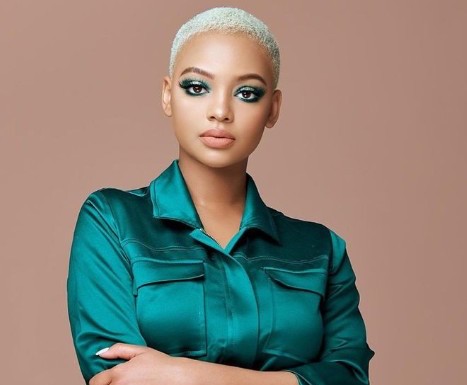 10. Cornrows
Cornrows concludes our listing on top 10 Best Hairstyles to consider in 2020. This is one simple style that if worn right, brings out the elegance in you. These days, hairstylists have even gotten better at the skill. Just make sure you get a good hairstylist for this look.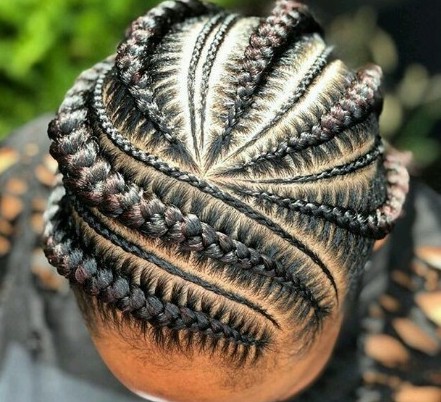 All images used in this post were gotten from Pinterest. For any comments, opinions or suggestions please fill the form on the contact us page.
Thanks for reading our article. Got comments or opinions about our journalism? Please send us a WhatsApp message on
+254 733 290 656