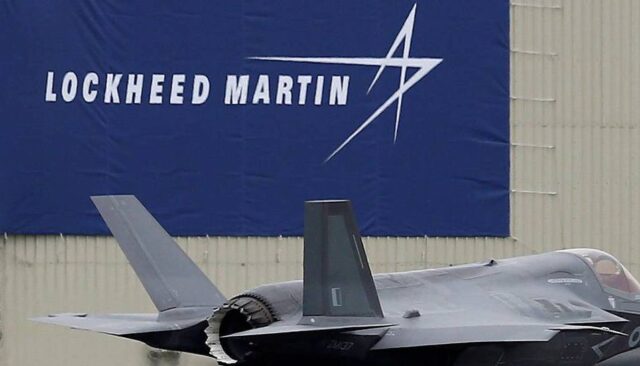 Best World Gun and Firearm Manufacturers and Company Net Worth
The world of ammunition is aide by most governments that extensively prepare for and against imminent attack. Guns and other firearms are not only used in wars but also for self-protection against danger. In this article, we will look into some of the best companies that manufacture these arms.
1. Lockheed Martin
The Lockheed Martin corporation is the largest gun and arm manufacturer in the world. Located in the USA, they boast over 110,000 employees worldwide and a net worth of  $44.9 billion. Lockheed Martin makes a wide variety of arms, not just guns. For instance, all the Sirkosky aircraft is a product of the company.
They boast about making highly innovative arms that include hypersonics with directed energy for the weapons. They are also venturing into making autonomous systems that can explore the world just aside from ensuring security and maximum defense.
2. BAE systems
With a net worth of $22.9 billion, BAE systems is the largest UK manufacturing company when it comes to arms and the largest employer of engineers. They go out of their way to produce the state of the art arms and equipment for their clients. Innovative at that, they produce and work on some of the most advanced projects in the world.
Their wide range of products include combat aircrafts like Typhoon, The Queen Elizabeth class Aircraft carriers which are the biggest warships ever made in the UK. Their focus and primary clients are the UK armed forces whom they manufacture all kinds of top notch arms for.
READ: Top 10 Richest Countries in the World By GDP Per Capita 2020/2021
3. Northrop Grumman Corp
With a net worth of $22.3billion, the Northrop Grumman corporation works around advancing global security through providing cutting edge technology in the gun and arm manufacture. Their primary market is the United States where they are located but they are strengthening their partnerships with countries like Australia, the UK, Japan, South Korea and so on. Boasting 97,000 employees in their 550 facilities, their hard work is a testament to the top-notch arms they produce annually.
Their market is not only limited to arms but also to defense machines that operate in the aerospace sector. Their biggest clients are the US government but they also supply other small companies in need of their services.
4. Raytheon
Raytheon is a multinational conglomerate boasting a revenue of $23.8 billion. They are one of the largest aerospace companies located in Massachusetts. Raytheon specialises in creating products in the aerospace industry. This includes everything from airframes and engines, air defense systems and drones.
Founded in 1922, Raytheon has been in the business of manufacturing arms that were used in World war II. They also share in the business of crafting guns for defense both for government, corporations and even individuals. With such experience and longevity in existence, Raytheon has been trusted to consistently produce high tech arms for the nation and other countries in partnership.
Thanks for reading our article. Got comments or opinions about our journalism? Please send us a WhatsApp message on
+254 733 290 656