Kidney problems affect one's quality of life and are sometimes fatal especially when not addressed effectively and in time.
India boasts of having some of the best kidney specialists in the world who get clients from across the world. Below are the top kidney specialists in India.
1. Dr. Sandeep Guleria
Dr. Sandeep has been practicing kidney treatments for over three and a half decades and is thus a vastly experienced specialist who has sharpened his skills over time.
He undertakes dialysis, renal transplants, and renal transplants. He notably oversaw the pioneer cadaveric renal transplant that turned out successful.
For any kidney related issues such as kidney failure, kidney stones and more, Dr. Guleria is a top choice to be considered.
2. Dr. Zaman Warheed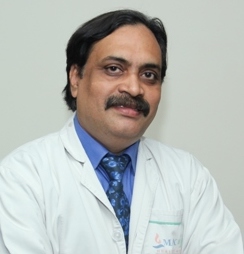 Operating from Max Super Specialty Hospital, Dr. Zaman is among the top kidney specialists in and has over two decades of expertise in the job. He is highly skilled in undertaking complex urological surgeries, bladder repair and simple radical nephrectomies.
3. Dr. Sanjay Gogoi
Working from Manipal Hospital, Dr. Sanjay Gogoi has over twenty years of experience in renal affairs including urology, kidney surgery and pediatric urology. He is among the most skilled kidney specialists who receives clients from across the world.
READ: A List of Best Hospitals for Brain Tumor Surgery In India
4. Dr. Joseph Thachil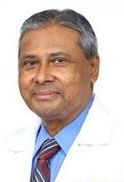 Award-winning surgeon, Dr. Joseph Thachil has over forty years of kidney care and treatment of failures and similar issues. He won the Gorden-Richard's Fellowship of Canada Award his excellence in the urology sector. He is among the best choices for a kidney specialist in India.
5. Dr. B Shiva Shankar
India's Dr. Shiva Shankar has over thirty-five years of active engagement and participation in dealing with kidney diseases and issues making him among sought specialists in the world. Experience and honed skill in the job has made him a most reliable professional for achieving successful results in procedures of urology, kidney transplants and andrology.
6. Dr. Anant Kumar
Working from Max Super Specialty Hospital, Dr. Kumar has successfully planned, organized to completion over two thousand transplants over his career and earned his reputation a professional. He is furthermore a publisher and educator in the same field. He is a well-versed surgeon in robotic and renal transport and urology.
Thanks for reading our article. Got comments or opinions about our journalism? Please send us a WhatsApp message on
+254 733 290 656