Bienvenue Osee  is a music producer, composer and melody maker based in Vancouver, BC Canada. Osee has always been passionate about music from a young age but never had the right mentor to guide him towards the right direction until in 2018 when he met his brother-in-law, Major Mugisho who is a singer, song writer, composer, Producer, Mixing and Mastering engineer.
Osee has found his own style by learning from his mentor, listening to any type of songs regardless of the genre, by watching YouTube tutorials and by combining genres together such as Afrobeat, Zouk, Rnb, Trap, Lo-fi music, EDM / Electronic into his work.
Age and Place of Birth
Bienvenue Osee  is 26 years old as of the year 2022. He was born in the Republic Democratic of Congo and Moved to Canada at the age of 12.
Education Background
Bienvenue Osee Graduated from a French school in Vancouver British Columbia where he studied business & entrepreneurship at KPU University and Residential Real Estate at University of British Columbia
Music Career Journey
Before embarking in to the music production career, Osee was pursuing a Soccer career but unfortunately he couldn't proceed with the training due to the high fees in the Canadian soccer system.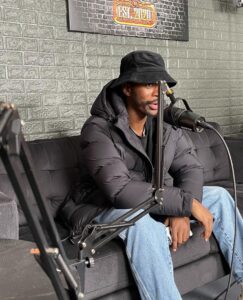 He started being interested in music at the age of 5 when he used to go to church with his uncle who at that time used to play the bass guitar. After the evening services while his uncle was talking to his choir members, Osee would sit on the Grand Piano and play random stuff even though he did not have any knowledge on how to play piano.
Osee Songs/Songs Produced By Osee
Monthly Bawa : Repeat
Bk Tequila Feat. David Dueñas, Didy Msondo, Osee
Bk : Tonight X Osee
David Dueñas: De Recreo
Bk : Energy Feat. Fiorella
Oomaar Barbar X Jordan C – Majidhiyo Waa Jidhaa
Fiorella – Distance X Osee
Fiorella : Done X Osee
Jeremy King : Trema
Isaac Mocharski: Fly Away
Osee Girlfriend, is he dating a Filipina girl?
Osee has kept his relationship matters under wraps but it has been rumored that he has a girlfriend named Kyle who usually appears in his social media stories and that has always caused online uproar.
| | |
| --- | --- |
| Real Name | Osee Bienvenue |
| Nickname | El Niño / Osee Music |
| Age | 26 |
| Nationality | Canadian |
| Education Level | University |
| Place of Birth | DR congo |
| Birth Sign | Scorpio |
| Year of Birth | 1995 |
| Religion | Christian |
| Spouse/Girlfriend | Kyle Kayel |
| Children | None |
| Career/Profession | Producer/ Artist/ Entrepreneur |
| Years Active | 2019 to Date |
| Net Worth | Unknown |