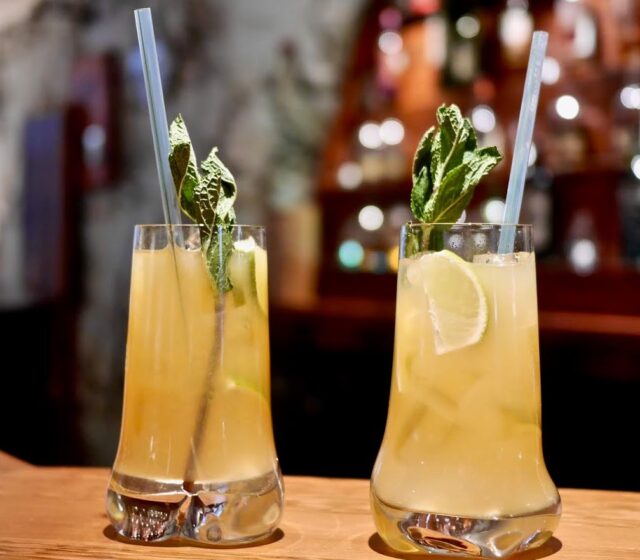 The Famous Grouse is a name very well-known especially among the drink enthusiasts of our world. It is a blended Scotch Whisky whose formula was generated 124 years ago in 1896. Having such a long time of operation under its belt, The Famous Grouse is full of flavour and richness. It is currently under the management of the Edrington Group.
With a number of people being locked home and having to stay away from their favorite joints, bars and restaurants, it is in good order to learn how to prepare your very own cocktails right in your kitchen. In this article, we look at how to prepare five different Famous Grouse cocktails all very fast and simple way.
1. Raspberry Grouse
The Raspberry Grouse cocktail is exactly what it sounds like. It is a blend, cocktail developed with whisky as foundation and raspberries as flavor. To make this you get a few fresh raspberries and ice cubes (crush them), pour it into your drinking glass and set it on a table. Find a half shot of sourz raspberry, half a shot of lemon juice and pour it into the drinking glass with ice. Stir your mixture and add a slice of lemon as garnish. There you have your Raspberry Grouse cocktail!
2. The Long Grouse
The Long Grouse cocktail is prepared using the blended Scotch Whisky as a base. To prepare this, you take some crushed ice cubes in a drinking glass, add in a shot of Famous Grouse, a few tablespoons of lemonade, four bitters and a little tonic water. Stir the mixture gently to get a uniform taste.
3. A Highland Fling
The Famous Grouse has come up with new season cocktails set out for the surprise beautiful warm summer season ongoing in the United Kingdom. As one of the few holders of the Royal Warrant, the team at Famous Grouse took up inspiration from the palaces and Royal tradition to create these cocktails, one being A Highland Fling.
READ: Instagram Verification; How to Easily Get Verified on Instagram 2020/2021
To prepare this cocktail getting inspiration from The Balmoral Castle, you take crushed ice cubes and place them in a drinking glass. Add in a teaspoon of honey, half about 25 ml of lemon juice , a shot of the Famous Grouse and garnish your drink with fresh blackberries.
4. Glamis Castle
This cocktail gets its inspiration from the Royal Glamis Castle that hosts several celebrations and festivals. It is set to host the Coronation Festival and is known for having one of the best fireworks display in the world on New Year's Celebrations.
To prepare this celebratory cocktail, you take 25 ml of the Famous Grouse and pour it into a champagne flute, add on some orange bitters and finish off the preparation with some sparkling wine to fill the flute.
5. Order of the Thistle
This unique cocktail gains its inspiration from the widely anticipated and enjoyed tea party celebrated at Holyrood Palace every summer. Among its unique features is in its presentation which is done in a tea cup. To prepare this cocktail, you take a shot of The Famous Grouse and pour it into a tea cup with crushed ice cubes. You then add in a tea bag of your choice flavor and some ginger cordial. Stir up the mixture and take delight in the cocktail in your hand.
Thanks for reading our article. Got comments or opinions about our journalism? Please send us a WhatsApp message on
+254 733 290 656