Felix Odiwuor Kodhe widely known as Jalang'o (Jalas) aka Heavy J is a renowned Kenyan comedian, actor, brand strategist, director, TV host, radio presenter and entrepreneur. He rose to fame for his role as Jalang'o in Papa Shiradula that airs on Citizen TV. His signature look is his green suit plus the leopard print shirt that he has worn in a number of advertisements and events. Jalang'o is currently the CEO of an event organizing company known as Arena Media.
Age, Birthday, Family and Place of Birth

Jalang'o was born on 27th April, 1987 in Homabay, Kenya. He has 3 sisters and 2 brothers. His father died when he was pretty young. Jalang'o hails from the Kenyan Lakeside community that is Luo. Jalang'o, who is currently 35 years old, celebrates his birthday on the 27th of April every year.
Education Background
He went to Homabay Lake Primary School for his primary school education. He used to walk barefoot to and from school, surviving on an empty stomach on some days. He got a chance to join Maseno National School for his secondary education but could not join because of financial constraints at home. He then went to a local school for his secondary education. Jalang'o is said to be currently pursuing a higher level degree in Marketing at Nairobi's Daystar University.
Jalang'o and  Edgar Obare Drama

If there is one person that Jalang'o currently hates with all his heart and might, then it has to be the Kenyan tea master Youtuber Edgar Obare. Edgar Obare is a Kenyan content creator who exposes celebrities, influencers and literally anyone else who finds himself/herself on the questionable side of social media.
He has exposed the likes of Kamami, Tanasha Donna, Vera Sidika, DNG, Val Marshall, Shaq the Yungin and even Jalang'o to mention a few. The nature of his work is that his followers are his FBI, meaning that they go round finding tea for him, then he does his research about the same then exposes the culprits.
Read: Edgar Obare Biography – Age, Career, Education, Girlfriend, Net Worth
Now, towards the end of 2019, Jalang'o got married to his Taita wife Amina Chao in a private wedding. Slayqueens and other Kenyan women were quick to state that it was a shock to them since more than five women brought screenshots stating that they still sleep with the 'heavily endowed' man up to that date. 99% of Edgar's tea usually turns out to be true. I mean, that man studied Computer Science and he even has a master's degree, so his FBI skills are madly unprecedented.
After being exposed, Jalang'o sent threats to Edgar and even wanted to sue him, something that many lawyers came to Edgar's rescue, telling him that they are ready to stand by him in court.
A few days ago, screenshots from Jalang'o's Boys Club leaked on facebook and found his way to Edgar's page. What the men in the group do is that they hire and furnish a house in the affluent areas of Nairobi such as Kilimani.
They then furnish in then that becomes the den that they go to 'chew' people's girlfriends and wives with no pity then they post their 'accomplishments' in their so called group. Many men including Baba Jay Jay have shown their disappointment in Jalang'o and the friends for being a poor example to today's men.
Jalang'o the Heavy J
In October 2019, a number of Kenyan ladies took to Edgar Obare's page, asking him to expose Jalang'o for being the greatest man hoe of all time. Edgar was quick to post screenshots of text messages, WhatsApp messages, Mpesa messages as well as a few videos with the man in question featured.
What stood out was the fact that some girls had saved his number as 'Heavy J'. When asked, they said that the name came in since the man, who hails from the Luo community, is well endowed in his manhood. I guess that plays a role in having as many women as possible to his disposal. Oh, and money too.
Jalang'o Boys' Club Members Exposed
Towards the start of this week, the internet went up in flames after screenshots from Jalang'o and male friends' Boys' Club found its way first to Facebook then to other social media platforms such as Instagram, Twitter and Telegram.
The group has about 12 members. These are Felix Odiwour aka Jalang'o, Sam Young, Elphas Oyugi, Eugene Messo, Bob Junior, Sam Sammy, Ogola Ogola, Cornel Otieno, Nelson Osiemo, Allan Olero, Victor Ogola and Nobert Nyandire. All of them except one D.O, are 'happily' married.
What they do is that they go round picking women, getting intimate with them then post their escapades and photos of the said women in the group. If you don't post the woman you have been with on that day, you receive pressure from the other group members because the 'register' needs to be marked.
The chats were very raunchy, scandalous and disturbing, especially coming from men of their caliber. They do have a furnished house in affluent areas of Nairobi such as Kilimani where they lie that it is Jalang'o's house. This is where unsuspecting girls are taken and rotated in the group for sexual pleasure. There was a screenshot from the group where a picture of a girl was posted and one member stated that he would chew her again but the only issue is that someone else in the group was chewing her dry.
On May 20, Sam Young, a member of the group took to his social media to state that they were betrayed. According to his post, not everyone is a true friend and real situations usually expose fake friends. This happened after someone leaked their private conversation from the said Boys' Club.
'Everybody is not your friend. Just because they hang around you and laugh with you does not mean they are your friend,' read Sam Young's post.
When asked, Jalang'o did not deny the existence of the said group. However, he was quick to state that the chats making rounds on social media are just 'normal' chats.
Jalang'o Boys' Club Diana Marua Member
On 20th May, 2020, the internet's calm waters were stirred after music starBahati's wife Diana Marua was accused of being a returning member of the said Boys' Club after selfies of her with the members of the group found their way to social media. However, we are yet to know if all these allegations are true.
Jalang'o Ephy Saint
With many expressing disgusts in Jalang'o for being such a poor example to other men, Ephy Saint clearly was in for some airtime by mocking the men who thought that what Jalang'o did was wrong. According to Ephy, marriage was never meant for a man. As a matter of fact, it is women who force men into marriage and men do so just to please them. This, however, did not shock netizens because to them, that was a whore supporting a fellow whore.
Read: Alfonse Makacha Makokha Bio – Age, Real Name, Wife, Salary, Net Worth
It was not long ago that Ephy was reported to be a deadbeat, self-righteous and narcissistic baby daddy by one of his baby mama's called Chantel Petit. Ephy called Chantelle names and even stated how happy he is that she could not breastfeed their daughter after Chantelle developed birth complications that took her to 4 surgeries that almost claimed her life. All this bile in Ephy was because he was denied access to his daughter because he dumped them way before she was born.
Jalang'o Radio Career

The first time that Jalang'o got into radio was in Early 2004 when he became a host at Kiss FM. In 2012, he moved to Radio Maisha, still as a radio presenter. He went to Hot 96 FM then to Radio Milele in 2017 and 2018 respectively.
Jalang'o Wife and Children

In October 2019, Jalang'o tied the knot in a private wedding. He married his beautiful lady from the Taita community known as Amina Chao and they have a son. According to netizens, Amina knows that Jalang'o is a renowned cheat.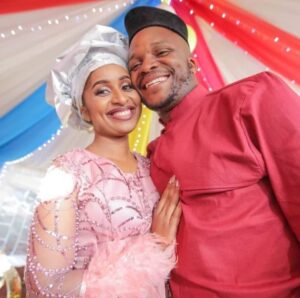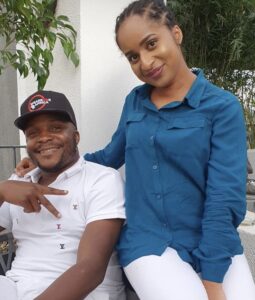 However, she cannot leave because traditions from her coastal community expect a wife to be humble and take care of her husband who provides. Others say that Amina is so scared of Jalang'o that she cannot dare leave. The comedian cum politician has a child with her Kalenjin ex-fiance known as Chekoiyet Boiyo. His daughter is called Salika. In one of his interviews, the radio presenter regretted having posted his daughter with the ex wife Boiyo on social media.
"I actually regret posting my daughter on social media. One, I don't know if that is what she would have liked. Two, for her privacy's sake, and three I don't want people, her teachers to treat her differently cause she is Jalang'o's daughter," said Jalang'o.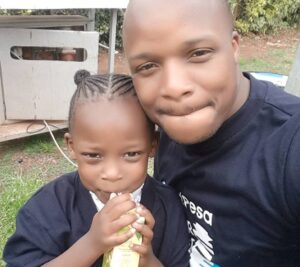 Jalang'o 2022 Parliamentary Race

Felix Odiwuor Kodhe alias Jalang'o declared his interest in the parliamentary sit whee he won. The Lang'ata incumbent MP Nixon Korir conceded in the race.
"To the people of Lang'ata, I sincerely thank you for according me an opportunity to be your Member of Parliament for the last five years. Its been a great opportunity that gave me an avenue to contribute to our nation building and service to the people," Korir wrote.
Jalang'o Marriage Ends
There have been rumours circulating social media, stating that Amina Chao has walked out of her marriage with Jalang'o. However, some say that this is a publicity stunt by Jalang'o, seeking pity for the bile that is boiling under his name.
Jalang'o Fired due to Scandal
There have been rumours stating that due to the Boys' Club Scandal, Jalang'o has lost his job and that brands have withdrawn their contracts with him. However, this is yet to be proven.
Jalang'o Net worth
Despite him trying to keep much of his wealth under wraps, a recent report stated that Heavy J, who makes over Kshs. 2.5 million per month, is current worth about Kshs. 250 million.
| | |
| --- | --- |
| Real Name | Felix Odiwuor Kodhe |
| Popularly known as | Jalang'o alias Heavy J |
| Age | 35 years |
| Date of Birth | 27th April, 1987 |
| Tribe | Luo |
| Nationality | Kenyan |
| Education Level | Bachelor's Degree |
| Place of Birth | Homabay Town |
| Wife | Amina Chao |
| Children | 3 Children |
| Net worth | Kshs. 250 million |
| Profession | Radio Host, Comedian, Politician |
Thanks for reading our article. Got comments or opinions about our journalism? Please send us a WhatsApp message on
+254 733 290 656