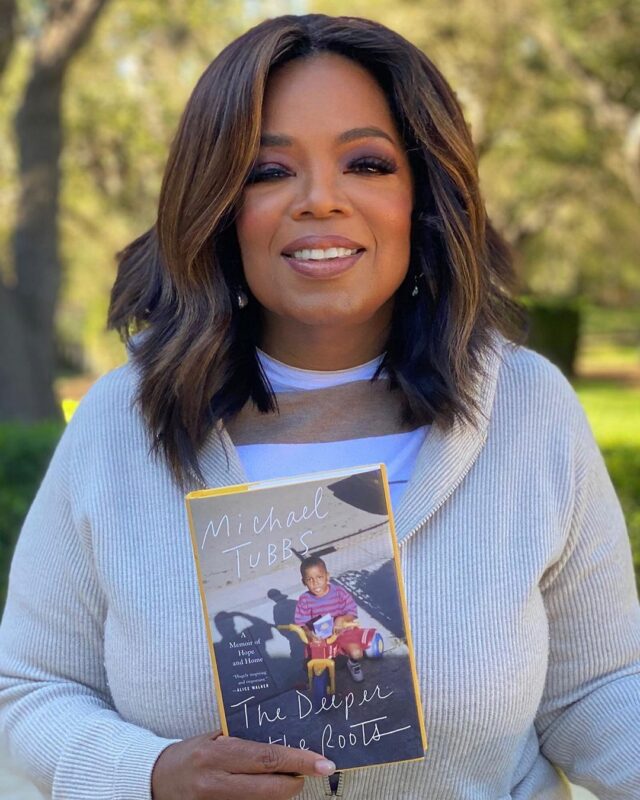 Oprah Winfrey is indubitably the number one talk show the planet earth has seen so far. Her charisma and a key to unlocking people's truths have made her a successful host able to connect with right about everyone regardless! Oprah Winfrey is the embodiment of success, self-actualization, and high levels of achievement. This article explores her biography highlighting her background, her academic achievements, career journey, and personal life details.
Oprah Winfrey Age and Place of Birth
Oprah was born on 29th January in 1954 to her parents Vernita Lee and Vernon Winfrey in Kosciusko, Mississippi. She was born on a farm and shortly after her birth, she was put under her maternal grandmother's care. This was because her unmarried parents went their separate ways. Interestingly, she was initially to be named Orpah after the bible character but due to the pronunciation and spelling challenge, they adapted Oprah instead.
Oprah Winfrey Education Background
Her environment played a key role in her academic development. Under her grandmother's care, she was exposed to reading aged two and a half. It was at this tender age that she also made her first 'speech' in front of a church telling them a Bible story. This early upbringing in a Christian environment has stayed on with her over the years as she, later on, would explore deep spiritual topics and engage spiritual teachers on her platforms.
When she was taken to kindergarten, she wrote her teacher a note telling her that she was rightfully to be in the first grade. After a year in first grade, her brilliance catapulted her straight to the third grade. 
Oprah's academics also had a big influence from her father whom she accredits with her development of discipline and strict observance of rules. He would have her learn five new vocabulary words every day before dinner, expose her to a variety of books, and cultivate in her a disciplined culture.
Read: Harrison Ford Biography, Net Worth, Education, Career, Family
Oprah Winfrey was an excellent high-achieving student from her days at school exploring excellence in academics and extracurricular activities such as her drama club participation, student council leadership, and the debate club. In one of the speaking contests she attended in high school, she was awarded a full scholarship to Tennessee University upon completion of her high school studies. She was also one of two selected students to a Youth Conference held at the White House. 
Tennessee University was a critical part of her life's trajectory as it came along with keys to other opportunities that would shape her career journey accordingly. 
Oprah Winfrey Career Journey
Her first career experience was at a local radio station in Nashville reading afternoon news. After being named Miss Tennessee and Miss Black Nashville in her first year of university, she was offered a job by Columbia Broadcasting System;s affiliate in Nashville. This would lead to Oprah Winfrey being the first African American female co-anchor of the evening news at the age of nineteen and fresh in college.
After graduation, she hosted Good Morning, America, and later Baltimore is Talking. She spent seven years on the show after which she was spotted by an affiliate of American Broadcasting Company landing her a job on national TV. Oprah was a news anchor at A.M Chicago where she revolutionized the show's rankings gradually taking it from the lowest position to taking over the morning airwaves. This she was able to do by changing the conversations to cover new, controversial, and trending matters that would elicit debates among listeners. 
This show was renamed The Oprah Winfrey Show in 1985, the show that would grow to have 21 million viewers per week in more than 100 countries. With more exposure on TV, she was spotted by Quincy Jones who would cast her on The Color Purple in the same year. 
She runs her own production company named Harpo Inc that is committed to telling stories untold and promoting Black artistry. Apart from owning and producing the Oprah Winfrey Show, Harpo Inc has produced more films including The Women of Brewster Place, Kaffir Boy, and Beloved. Some of her other productions include Oxygen – a cable network and website centered on women and the Oprah Magazine. 
The Oprah Winfrey Show has impacted the lives of millions around the world through her deep conversations with celebrities, and different personalities over the years. Musicians, actors, pop-culture shapers, leaders, and people of all ages have been guests at the show. Some of these include Adele, Will Smith, The Friends Cast, Beyonce, Jay-Z, Tyler Perry, Meghan Markle, and Prince Harry.
She also runs the Super Soul Conversations podcast having interviews with a variety of personalities exploring different topics on each episode. The Oprah book club which she started in 1996 has grown over the years to make reading cool again in a society engrossed in technology. The book club has grown a reading culture and promoted book sales in an astounding leap.
Oprah Winfrey Personal Life
Oprah had a tough upbringing where she faced sexual abuse from an elder cousin and molestation by others when she was just nine years old. Moving to her father's in Nashville was her haven as she felt safe and secure.
She has however grown despite all the challenges to become one of the most influential, celebrated, respected, and wealthiest women in the world. Oprah has intentionally promoted Blacks and opened up new opportunities for exploration. 
Oprah Winfrey Net Worth and Property
Do you look as good as Oprah's bank account? She is worth $2.6 billion spread out in real estate investments, Weight Watchers stock, the Oprah Winfrey Network, and other assets. She has been a generous contributor to charity organizations and pro-Black efforts such as the Harold Washington University, Morehouse College, Tennessee State University, and the United Negro College Fund. 
| | |
| --- | --- |
| Real Name | Oprah Gail Winfrey |
| Age | 67 (As of 2021) |
| Nationality  | American |
| Education Level | University |
| Place of Birth | Mississippi  |
| Birth Sign | Aquarius  |
| Year of Birth | 1954 |
| Religion  | Christianity |
| Spouse  | Stedman Graham |
| Children  | None |
| Profession/Career | Entrepreneur, Talk Show Host |
| Net Worth | $2.6 billion |
Thanks for reading our article. Got comments or opinions about our journalism? Please send us a WhatsApp message on
+254 733 290 656