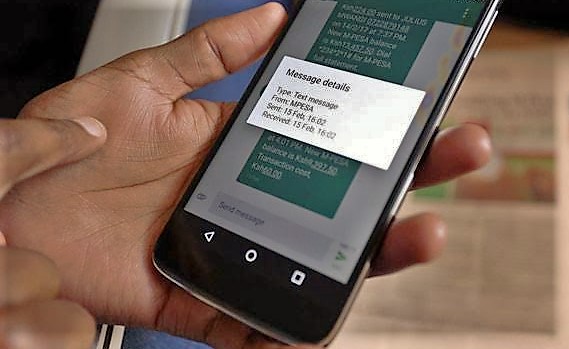 In an attempt to enable mobile transfer of money to far off countries such as United Arab Emirates, Safaricom is working together with PayPal to deliver such service to its, customers.
So far, there's is no direct way to send money to Middle East Countries directly from M-Pesa like in the case of east African countries where it is easy courtesy of Pay Bill numbers.
However, it's a fact that Xpress Money transfer services are on the way coming to be fully implemented. That aside, a tip about Xpress Money towards the end of this article.
The best way to send money in to UAE and other middle east countries from M-Pesa is by use of PayPal. Before using PayPal to send money to UAE, you have to make sure that the receiver of the money is registered with PayPal services.
The news that Safaricom and PayPal have signed a deal via Transfer To, to enable M-Pesa users to withdraw from and deposit into their PayPal wallets via M-Pesa has been well received but the challenge is, the process is not as straightforward as we would have wished it to be.
READ: How to Qualify For a USA Green Card Visa Lottery from any Country
The quick guide on how to use the service is as follows:
First, access PayPal's Mobile Money portal
Tap on the GET STARTED button that will redirect you to log in with your PayPal credentials
Give the service access to your PayPal account by clicking on AGREE on the popup menu
Add your M-Pesa phone number, you will receive a verification code that you will use to LINK YOUR ACCOUNT
You will have to access this portal every time you want to withdraw money from your PayPal account, there's no other way.
The service allows one to deposit into their PayPal wallet and the process is as follows:
Open M-Pesa on your phone
Go to Pay Bill and enter Pay Bill number 800088
Enter the phone number you linked your Pay Bill account to as the account number
Enter Amount and complete the transaction
One thing to note, the service is not free. You will be charged certain fees such as 3% conversion rate when withdrawing and 4% conversion rate when depositing and M-Pesa Pay Bill charges that can go up to Kes.220 when making deposits.
Also, it is unfortunate that Transfer To (an element of PayPal)  has not implemented M-Pesa's new API, seeing that this service is being officially supported by Safaricom is even more disappointing that we have to do things, old school.
In conclusion, despite the fact that the means of mobile money transfer is not direct but it has assisted a great deal. The latest good news from Safaricom has announced that Kenya's money transfer service M-pesa is now in the UAE courtesy to a partnership between Xpress Money and M-pesa that will also rope in residents in the UK for a safe, fast and inexpensive platform of sending money.
Thanks for reading our article. Got comments or opinions about our journalism? Please send us a WhatsApp message on
+254 733 290 656