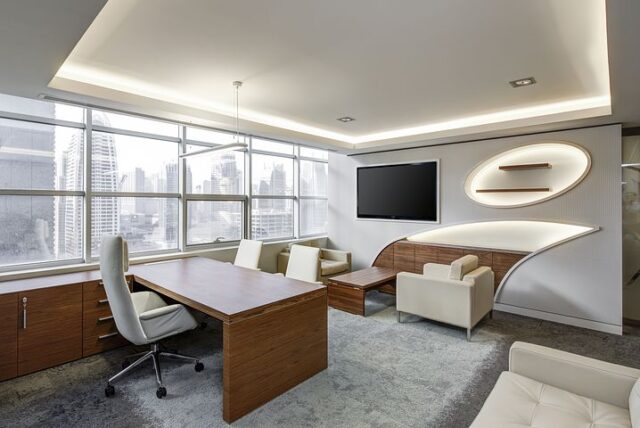 The best gypsum ceiling suppliers and installers in Kenya are listed below. Interior design is increasingly becoming a highly sought-after service as people seek to make their homes as comfortable and customized to fit their personal styles as possible. 
1. Gypsum Ceiling Supplies Kenya 
Gypsum Ceiling Supplies Kenya supplies and installs acoustical insulation, professionally crafted gypsum ceilings, and drywall partitions to their customers. The service is impressive with a general customer star rating of 4.5. Products can be picked from the store or delivered to the client's location. To contact Gypsum Ceiling Supplies Kenya dial 0705 718085.
2. Nairobi Cornices and Designers
Nairobi Cornices and Designers are among the best gypsum ceiling suppliers and installers in Kenya given their extensive experience in the industry. Apart from gypsum ceilings, they offer other interior design products that change spaces and houses into personalized homes. To contact them, dial 0713 200001.
3. Gypsum General Enterprises Limited 
The company supplies a variety of gypsum products such as elegant ceilings, gypsum fillers, steel frames, painting, vinyl flooring, and premium gypsum boards. They offer exceptional after-sales services to their clients and ensure that homes, offices, and other spaces look their best. To contact them, dial 0727 271 254 / 0739 275 572
4. T&M
T&M is a leading manufacturer and distributor of ceilings, partitioning, and other interior finishing materials in Kenya. The company offers personalized services, keen attention paid to sustainable practices, reliability, and competitive pricing in the market. They offer gypsum ceiling and partitioning, do board installations and manufacture fillers that ensure smooth finishes to works done. To contact them, dial 0705 444532
Read: Top 10 Best Interior Design Companies in Kenya and Contacts
5. Blackbean Interiors
Blackbean Interiors also provide quality gypsum ceilings to their clients who also find other interior decor materials in the company. Past clients to Blackbean Interiors give a general star rating of 4.5 for services offered. To contact them dial +254 796 482 063 or send an email to info(@)blackbeaninteriors.co.ke.
6. Knauf Kenya Ltd
Clients at Knauf Kenya Limited give a general 5-star rating for services offered by the company and the quality of products. The company is of German origin, trades in the production, supply, and Training on Interior and Exterior drywall and Ceiling systems.
They further offer value-added products such as plasters and paints, insulation, multipurpose joint compounds among other building and construction materials and services. To contact them, dial 0702 554430
Thanks for reading our article. Got comments or opinions about our journalism? Please send us a WhatsApp message on
+254 733 290 656