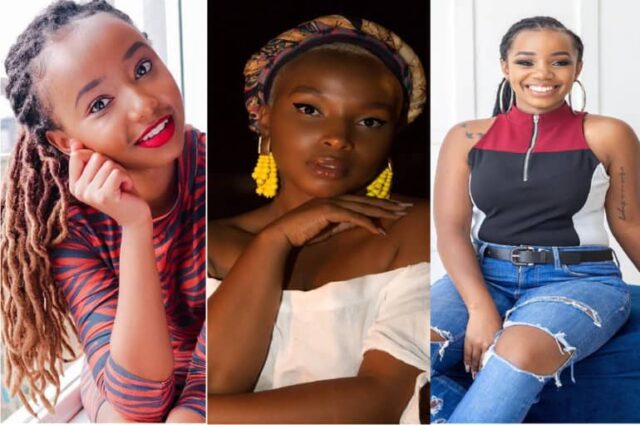 In this article we will be looking at the top highest paid YouTubers in Kenya. The social media wave in the world came and with it, brought a fresh wave of novel opportunities to our civilization. Opportunities to be self-employed, platforms to share our lives with the rest of the world, to make an alternate source of income and build brands with so much ease. YouTube has offered such opportunities to young and old alike all over the globe.
In its formative stages, the platform was dominated by music videos whereby musicians would post up their videos and their fans would watch them without having to purchase them. The whole business has completely changed being more inclusive of new concepts such as vlogging. This has particularly carved out a niche for many people who now make a living out of it.
It is well enough to note that YouTube is paid by AdSense and YouTubers subsequently make their earnings based on cost per mille (CPM) which is basically the cost for every 1000 impressions one makes. To begin earning from YouTube, the content creator has to have a minimum of 4000-hour view time and at least 1000 subscribers having monetized their accounts with advertisements. YouTubers generally earn $7.6 for every 1000.
10. Nancie Mwai
At position 10 is Nancie Mwai with 44,000 subscribers and has managed to have 804,000 views for her content. Leaning into the current lady obsession with make-up, Nancie Mwai creates content majorly based on this. She records videos showing her viewers how to apply their Do-It-Yourself make up. From this she also promotes make up brands which add to her income source. Social media is another niche she creates content on giving tips on how to edit photographs for their Instagram and ideas on how to build their followings.
9. Joy Kendi
The brilliant Joy Kendi follows closely with a 44K subscriber base and garnered a startling 11 million views on her videos. Her content is crafted for the middle-aged woman dwelling on make-up and modeling. The sassy fashionista with an impeccable fashion sense and her signature bald or short hair look has made her one of the top Kenyan YouTubers. She also records videos on routines and tips to her viewers on general living. She has managed to promote several strong brands including Ciroc and Colgate.
 READ:  Tiktok Verification Badge; How to Get Verified on TikTok 2020/2021
8. Mandi Sarro
The great culinary mistress, Miss Mandi follows next with a 63K subscriber fan base and garnered 4.8 million views since her start out in 2013. Miss Mandi gained her popularity from her role as radio presenter on Capital F.M and her expertise on matters cooking. She posts high quality videos shot professionally trying out new recipes and sharing her easy and delicious recipes. She is also into fitness and regularly posts videos on her fitness programs. Her dishes are popular among netizens who are often blessed with surprising new tricks for their kitchens!
7. Sharon Mundia
The This is Ess host, mother and wife, Sharon Mundia follows with a subscriber base of 63K and garnered 6 million views on her channel since her start out in 2013. The TV personality has been able to create content for her fans involving her life as a working mother and her travel diaries to beautiful destinations.
She also vlogs on fashion and home decor. Sharon is one of the social media personalities who have been able to create a working balance between what goes into the public eye and what needs to be kept private. She has spoken out on the fact that there is a clear distinction between what goes into the public scrutiny and what stays home.
6. The Green Calabash
This family made a business out of their lives and over the course of 5 years have been able to hold a subscriber base of 73K and gathered 9 million views for their online content. They have been described to 'overshare' with their style of creating being very exclusive. They are however very popular and share relatable content that goes a long way in helping out viewers who put their tops into practice.
5. Over 25
The four ladies -Ivy Mugo, Julia Gaitho, Lorna Muchemi and Michelle Wanjiku have grown to secure a soft spot from their 75K viewers and subsequent 6 million views. They share their stories and experiences as middle aged single and married women in Kenya facing the ups and downs that life tosses their way. They share content on matters relationships, sexuality, money and business.
Their practical approach to life and the candid nature of their conversations sure do hook a viewer to show up for the next video. They have in the past won awards for their input in pushing forward important conversations that need to be held especially for women. The ladies have a holistic and creative approach to their videos, every now and then inviting guest speakers including professionals and friends alike to hold conversations that are nothing short of intriguing.
4. Ronoh Chebet
Fourth place is held by the sassy, bold and hilarious Miss Ronoh who has won over the hearts of many netizens with her unique content. With a subscriber base of 104K and 3 million views for her videos since 2017, Chebet Ronoh has grown to become one of the top Kenyan YouTubers. Creating content based on her life experiences and trending issues, she uses humor to connect with her fans and it has immensely paid off.
 READ:  Natalie Tewa Biography, Age, Education, Career, Boyfriend, Net Worth
This is evident in her move to radio presenting and gaining accolades for her work. She has been able to connect with a lot more celebrities in the Kenyan scene including Nick Mutuma, Kamene Goro and Pascal Tokodi gaining more traction to her channel. A lot more is in future for the youngster to look out for.
3. Joanna Kinuthia
With a subscriber base of 128K and 11 million views for her content, Miss Kinuthia is one of the top earning Kenyan YouTubers. She creates content on make-up, skin care, business and wellness. She has been able to gain huge followings on other platforms as well and thereby at a place to promote cosmetic and make up brands earning her some extra income. With her infectious laughter and love for make-up, she has been able to maintain her viewership and grow more.
The University of Nairobi student of Economics ranks second with a subscriber base of 174K and a whooping 14 million views for her online content. Niched in the make-up, skin care, fashion and travel vlogging, Wabosha is a darling to many netizens. Her approach to creating unique content covering photo shoots and travels around the country to beautiful destinations has gained her a lot of attention. She has been in the past been endorsed to promote large brands such as Nivea. She also creates content on hair care and several DIYs.
1. Njugush
Timothy Njuguna alias Njugush tops the list of the richest YouTubers in Kenya with a staggering 352K subscribers and 58 million views for his content. The Kenyan comedy king has an interesting way to portray truths in the society and address issues in a comical way that effortlessly connects him with his fans. With his humility and an impeccable life story beginning in tough times and now better days, he is a favorite to many and a household name to many. He has partnered with many entities and artists such as Fena Gitu in creating music and creative content. He has also been in endorsement deals with brands such as KFC earning him more income.
Thanks for reading our article. Got comments or opinions about our journalism? Please send us a WhatsApp message on
+254 733 290 656