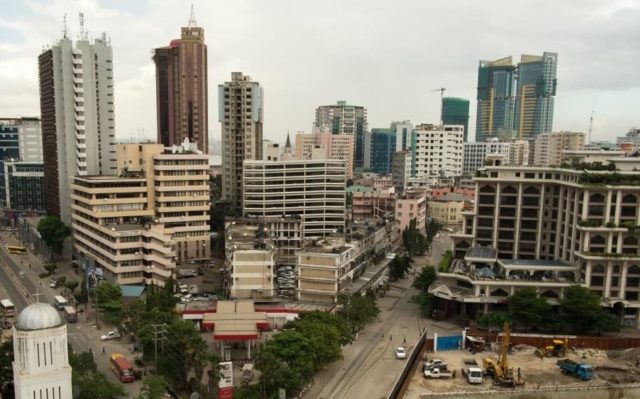 Tanzania is an East African country located to the South West of Kenya. Its capital is Dodoma and is a major Swahili speaking country. It has been noted as one of the major tourist attractions in the region with its archipelago off the coast of East Africa, Zanzibar being a world-over renown destination. One might think about relocating to Tanzania and in this article, we will be looking at the safest places to live in Tanzania.
1. Masaki
This is a region characterized by the dwelling of the wealthy and high-end individuals in the country. The area is endowed with services and amenities that are of high quality suitable for its heavy tourism investment. It is of close proximity to the Mbezi and Jangwani beaches that are kept safe by the local authority.
It is also invested in the development of multiple restaurants and hotels that keep the economy running. These contribute to a stable security profile upheld by the authorities in ensuring success of the region's efforts at growth.
2. Dodoma
This is Tanzania's capital city that was selected to be so due to its centrality in the country. It originally grew as a marketplace that has continued attracting more people to carry out various business activities on the area. This has resulted in a blend of individuals. It boasts of being a multi-ethnic and multi-religious area.
The country's parliament is located in Dodoma and has a well-developed transport system in place across the area. It has the University of Dodoma within its borders that is to account for an increase in the area's population. These services and the burst of economic progress calls for improved security levels. This makes Dodoma one of the safest areas to reside in Tanzania.
Read: Top 10 Best and Free Job Websites in Tanzania 2022
3. Arusha
Arusha is Tanzania's key international and diplomatic hub. It also makes home to a number of religions including but not limited to Christianity, Islam and Buddhism. The effect of multiple religions dwelling together in harmony is that greater levels of peace are maintained and individuals learn to cooperate with each other.
Arusha's stable security system is also attributed to the area being Tanzania's Safari Capital. It hosts a number of national parks including the Serengeti and the Olduvai Gorge. Arusha is therefore a well-chosen place to live in.
4. Msasani
Msasani is on the list among the safest places to live in Tanzania. It is therefore another great option in choice of residential area. It is a well-developed area bustling with multiple shops, restaurants and villas that are tapping into the tourism need at the coast. It is also the host to the embassy of the United States of America hence can be ascertained to be highly secured.
5. Kinondoni
Kinondoni is a multi-ethnic region in Tanzania that has gained approval as a choice of residential area. It hosts multiple universities such as the Ardhi University which attracts students from across the country who then require accommodation within a reasonable distance from the school. The school authorities then become responsible for the provision of adequate security for their students. This has contributed to the high levels of safety in Kinondoni.
Thanks for reading our article. Got comments or opinions about our journalism? Please send us a WhatsApp message on
+254 733 290 656