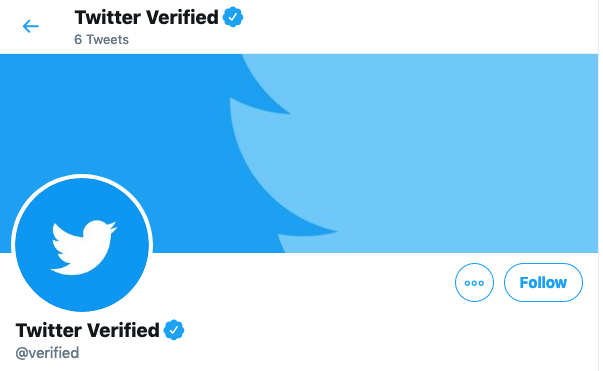 Twitter globally acknowledged and identified by the blue bird is a popular social media network that has a large following and a formidable means of sharing information across the globe. Users tweet, retweet and like other tweets and also communicate with people in their inboxes.
Twitter has sometimes even proven to be the first source of information in huge contrast to past years and decades where more formal platforms such as press conferences were used to pass important information to the public. This is a huge revolution that does make economic sense in that money that would have been used in the dissemination of such information is pumped elsewhere.
Everyone is capable of obtaining a Twitter account but not so many users are able to get the blue badge of verification. Twitter was the first social media network to introduce the verification process for its users which was later incorporated by the other networks such as Facebook and Instagram.
In this article we will be looking at the task of getting one's account verified. Up until November of 2017, the app allowed for public submissions of requests for verification which was a lengthy process that was not effective in that there were unexplainable standards of selecting those that got verified and those that were denied and to the public these standards seemed out of order. Twitter therefore called off the public submissions of requests to be verified and instead keeps a keen eye on the user contents and activities and grants verification to those considered viable.
Celebrities, well established companies and organizations are among those that have the blue badge of verification on their profile names. These distinctions separate them from other parties that may be interested in duping netizens by claiming to be who or what they are not. Many people online have fallen victim to such instances losing a lot of money to fraudsters and conmen. The blue badge therefore comes in as a mark of protection to unknowing online shoppers, learners and general netizens.
 READ:  Instagram Verification; How to Easily Get Verified on Instagram 2020/2021
To increase your chances of obtaining the blue badge, the following are some of the measures that must be met:
The account content must be of public interest.
Content must be consistent and authentic.
The account must command a huge following with active follower engagement.
The account must be influential on a broad spectrum.
It is important to note that once verification is obtained, it is as well able to be lost. This occurs in a case whereby the reason pegged to the verification is changed. For example, if an account gained verification as a Fitness Page and then converts to politicking after the badge has been awarded, the accreditation is revoked and will not be renewed having been considered inconsistent. It is therefore key that one be consistent in their choice of content.
Thanks for reading our article. Got comments or opinions about our journalism? Please send us a WhatsApp message on
+254 733 290 656