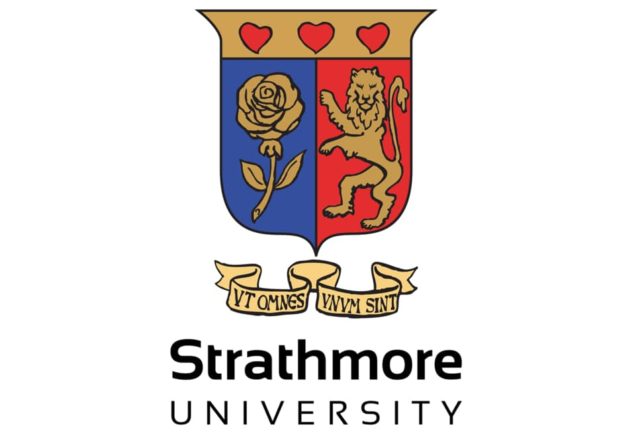 Strathmore University is a private university in Kenya which was started in 1961. It is notable for its provision of high-quality education to students of Diploma, Undergraduate, Graduate and Professional Courses.
In addition to this, the university provides a vibrant extra-curricular program for students allowing for wholesome development within the period of study. The University has grown over the years and become a respectable institution attracting multi-racial and multi-religious students across the globe and nationwide.
Strathmore University has been ranked position 4515 globally and 6th in the country in the year 2020. The school is fitted with world-class facilities and qualified staff that manage all university operations diligently. Strathmore does not only provide quality and in-demand education, it also is an excellent training ground for the job market.
Holding numerous seminars and training sessions for its students throughout the academic year and open days for aspirant students, the institution is a wholesome learning center. Students are expected to dress formally at all times and to maintain high professional standards in their dealings.
The University is not short of extracurricular activities having vibrant and competitive sporting activities in basketball, football, swimming and rugby among more. The school also hosts a number of clubs that prepare students for the after-school life and a means to contribute to the society such as AISEC. These when taken into intentional consideration, makes up an all-round student life.
 READ:  How to Login to USIU Student Portal, Download Application forms
The University provides educational services in seven faculties and schools listed as follows:
Faculty of Information Technology
School of Accountancy
School of Humanities and Social Sciences
School of Tourism and Hospitality
Strathmore Business School
Strathmore Law School
The current fees payable for the major courses provided in the University are as follows:
| | |
| --- | --- |
| COURSE | FEE PER ANNUM |
| Actuarial Science | Ksh 1,800,000 |
| International Studies | Ksh 1,100,000 |
| Financial Economics | Ksh 1,800,000 |
| Financial Engineering | Ksh 1,800,000 |
| Computer Science | Ksh 1,500,000 |
| Law School | Ksh 1,900,000 |
| Bachelor of Commerce (BCOM) | Ksh 1,300,000 |
A student hoping to join the institution is required to undertake both written and oral interviews after successful application. Strathmore University's website provides the application forms which can be filled online and submitted for review. Each faculty has specific admission fees which will be duly notified to the students.
With the closure of physical schools due to the global pandemic, Strathmore University has taken its learning processes online and is currently doing very well. The school partners with Safaricom, the leading communications company in Kenya, to provide students with learning data bundles. This has facilitated attendance to online classes and submission of project theses, assignments and assessments via the internet. The university has provided a training platform for its students on how to use the various platforms for study such as Zoom Meetings and Microsoft Teams.
Strathmore University is indeed an institution worth its salt and a great launching board into the competitive world.
Thanks for reading our article. Got comments or opinions about our journalism? Please send us a WhatsApp message on
+254 733 290 656