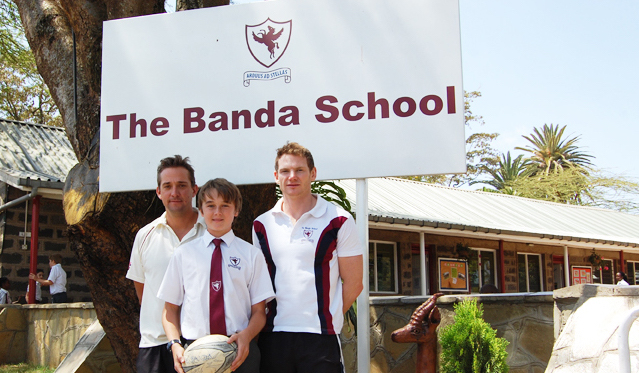 Banda School is a leading co-educational, independent day school located in the leafy suburbs of Nairobi, Kenya. Founded in 1966, the school has a rich history and a legacy of excellence in education that has seen it emerge as one of the top preparatory schools in the country.
In this article, we will take a closer look at Banda School, its history, mission, values and school fees structure as well as its academic and extracurricular programs.
History
Banda School was established in 1966 by a group of parents who were dissatisfied with the quality of education being offered by the existing schools in Nairobi at the time.
The founding members were passionate about creating a school that would provide a world-class education to their children and future generations of Kenyan students. They named the school "Banda," which means "shelter" in Swahili, reflecting their desire to create a safe and nurturing learning environment for their children.
A humble beginning
The school started with just 26 students and a handful of teachers. Over the years, it has grown steadily and now has a student population of over 500 students from diverse cultural and socioeconomic backgrounds. Banda School is known for its small class sizes, personalized approach to learning, and commitment to academic excellence and character development.
Mission and Values
Banda School's mission is to provide a holistic education that empowers students to become lifelong learners and responsible citizens who make a positive impact on their communities and the world. The school's core values include respect, integrity, excellence, and service, which are woven into every aspect of school life.
Academics
Banda School follows the British National Curriculum, adapted to meet the needs of its diverse student body. The curriculum is structured around eight key areas of learning, including English, mathematics, science, humanities, art, music, physical education, and languages.
Read: Best Courses That Pay Women More Than Men in the World
The school places a strong emphasis on literacy and numeracy skills, critical thinking, and problem-solving, as well as character development and leadership skills.
Extracurricular Activities
In addition to academic programs, Banda School offers a wide range of extracurricular activities designed to develop students' talents and interests outside the classroom. These include sports, such as football, basketball, netball, and swimming, as well as drama, music, art, and debate. The school also has a vibrant community service program that encourages students to get involved in charitable initiatives and make a positive impact on their local and global communities.
School fees structure
The school fees structure is subject to change depending on the grade level and other factors such as boarding fees, extra-curricular activities, and meal plans. It is important to check the official website or contact the school directly for the most up-to-date information using this link https://www.bandaschool.com/admissions/fees/
Banda School is a world-class institution that has earned a reputation for academic excellence, character development, and extracurricular achievements. Its commitment to providing a holistic education that empowers students to become responsible global citizens is reflected in its mission and values, as well as its academic and extracurricular programs. For parents and students seeking an outstanding education that prepares them for success in the 21st century, Banda School is an excellent choice.
Thanks for reading our article. Got comments or opinions about our journalism? Please send us a WhatsApp message on
+254 733 290 656