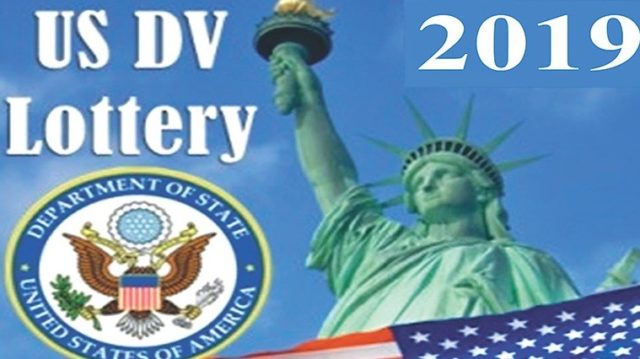 Here is the season again! The USA official green card VISA Lottery portal is open for submission of applications. This process starts in October and ends in November of every year.
Applications from all walks of the world (except residents of some countries in the world) are invited. However it's worth noting that the USA official green card lottery application portal does not ask for any sort of cash to apply.
Use this link  to head to the official genuine portal and fill the form to apply for Electronic Visa  Diversity Lottery. This process will take you about 8 minutes on a stable internet connection.
RELATED: How to Watch DSTV Live Football for Free
There are many sites online which claim to be offering green card lottery. These sites end up asking for subscription fee from clients. I may refer to them as scam websites. Electronic Diversity Visa lottery is free of charge to any willing applicant.
The United States Government always plays their games safe; it's a lottery based on the principle of luck. This means that not everybody who applies for the Diversity Visa Lottery qualifies. Winners are randomly selected and called or emailed to be informed of their dreams of going to USA coming true.
These applications are done online. Before you are chosen to secure a chance to this powerful state, you need to be accurate and keen on your credentials that you submit on their official portal.
It's also advised that you go through their terms and conditions to know which kind of information they need from you and whether you are academically qualified or not.
To widen your chances of being selected, you need provide accurate and true credentials about your nationality and academic qualifications.
Academic qualifications for application
To qualify, you must have a minimum of a high school diploma reflecting the completion of a full course of study (vocation schools or equivalency degrees are not acceptable) or be a skilled worker in an occupation that requires at least two years of training or experience.
How to qualify on a single application
When applying for this chance, a clear, quality, passport size photo measuring at least 600 by 600 pixels to 1200 by 1200 pixels is king.
The first thing you need to ensure is that you get a quality photo with clear background without any shadows. To be sure to find quality passport photos, never use a smartphone to take them.
READ: How To check KNEC KCPE and KCSE Results 2022
Spare some 5 dollars and go for quality ones in your nearby photo studio. Follow this link to see examples of photos needed and those that may be rejected on application.
Use of substandard photos and those that are in a manner to suggest fraud will lead to automatic disqualification.
African Countries Which qualify to apply
Not all countries' citizens qualify for 2023/2024 Electronic Diversity Visa lottery.  The following are countries whose citizens qualify for the lottery:
Algeria, Angola, Benin, Botswana, Burkina Faso, Burundi, Cameroon, Cape Verde, Central African Republic, Chad, Comoros, Congo, Democratic Republic of the Cote D'Ivoire (Ivory Coast), Djibouti, Egypt, Equatorial Guinea, Eritrea, Ethiopia, Gabon, Gambia, Ghana, Guinea, Guinea-Bissau, Kenya, Lesotho, Liberia, Libya, Madagascar, Malawi, Mali, Mauritania, Mauritius, Morocco, Mozambique, Namibia, Niger, Rwanda, Sao Tome and Principe, Senegal, Seychelles, Sierra Leone, Somalia, South Africa, South Sudan, Sudan, Swaziland, Tanzania, Togo, Tunisia, Uganda, Zambia and Zimbabwe.
In Africa, natives of Nigeria are not eligible for this year's Diversity Visa program. If your country is not mentioned and you want to seek clarity about its eligibility, please click here to see a full list.
I want to wish you good luck as you consider applying this year's Electronic Diversity Visa Lottery (Green Card Lottery). Share this article to help a brother and always keep checking this site out for more tips and life hacks.
Thanks for reading our article. Got comments or opinions about our journalism? Please send us a WhatsApp message on
+254 733 290 656