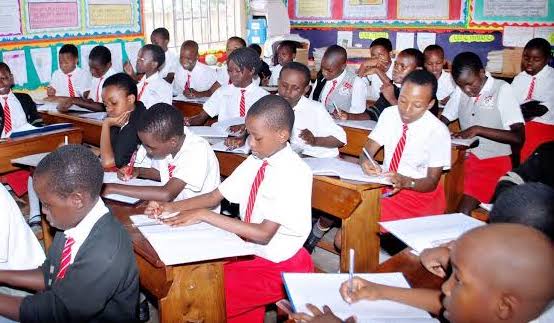 Kampala, the city of Uganda is a renowned town hosting most of the best private primary schools in the country. The schools are not only known to offer quality education but also has the best facilities that allow enable molding a student who can best fit in the society and able to cope with the fast-changing society. Amongst such schools comprise;
1. International school of Uganda
The international school was established in 1967. It serves as international school in Kampala, Uganda. It serves students ages 3 through 19. The 33-acre campus is about 5 kilometers from Lake Victoria and is located in the outskirts of Kampala
2. City parents' school
City Parents' School is a set of both Nursery and Primary institution registered by the Ministry of Education and Sports. Pupil population is 3400 and staff population of about 180 employees.
The school accommodates a multi-cultural combination of pupils from various countries, religious and ethnic backgrounds. The school operates with a goal, a vision and objectives with a view to offer quality education.
 READ:  Top 10 Lavish Hotels in Kampala to Visit this Holiday
The goal of the school is mainly to set up a well-developed institution for shaping children into future responsible citizens. It also works with a vision of result oriented educational institution.in addition it has three main objectives;
To provide quality education at an affordable cost and to promote improvement of academic standards, development and welfare of the school.
To provide excellent and maximum discipline for the pupils.
To pass out children who are capable and able to peruse education to the next stages of education.
3. Dinadona Preparatory school
Dinadona which has been in operation since 1992 has strived to offer the based education to its' learners. It began as a small kindergarten located opposite Kasubi Kindergarten.
The school focus at that time was to offer an education to toddlers whose parents were finding it difficult to access well established city school either due to the high cost of fees charged or due to inability to transport their children on a daily basis.
In addition, it was to offer services to middle class parents living in areas of Kasubi, Lubya, Namungona and Nabulagala. It took off in rented premises opposite Kasubi tombs and the charges were average.
As a result, received very well and by the end of 1993, we had a population of 72 pupils. Whereas the initial interest was to run a Kindergarten, it was overwhelmed by requests by parents to open a primary section. We obliged and we have never regretted.
Institution's services rotated around actual teaching but extended to offering breakfast for the young ones many of whom would leave home before taking an early morning meal.
4. Namuwaya Education Centre
Namuwaya is expediently located about 400metres off Bukasa Road, near Kirinya Church of Uganda. It is a high-quality early childhood and primary school facility, providing an English language learning environment for pupils from all over East Africa ranging from 2 to 14 years of age.
Founded in 2012, we follow the Uganda National Curriculum of Education from foundation stage right through to Primary 7 certificate level.
5. Bridge International Academy
The Bridge run a range of affordable schools across Uganda, working closely with the Ministry for Education and Sports to help improve education outcomes. Over two-thirds of the schools have been fully approved by local district officials with the remainder in the final stages of the process.
The academy design lessons based on the Ugandan curriculum. In 2017, the first cohort of pupils sat the national exit exam (PLE) and 100% of pupils passed. Over 93% of Bridge graduates scored in division 1 or 2, compared to 56% nationwide; falling to only 44% in the eastern districts.
6. Namiremebe Parents Primary School
Namirembe Parents' Mixed Day & Boarding Primary & Nursery School is a mixed day and boarding primary school located in Rubaga Division of Kampala District in Central Uganda. The school campus is situated in Rubaga Division, a division of Kampala, Uganda's capital and largest city.
In conclusion, the above schools are highly ranked in terms of school of choice. Make it your dream school for a better future.
Thanks for reading our article. Got comments or opinions about our journalism? Please send us a WhatsApp message on
+254 733 290 656