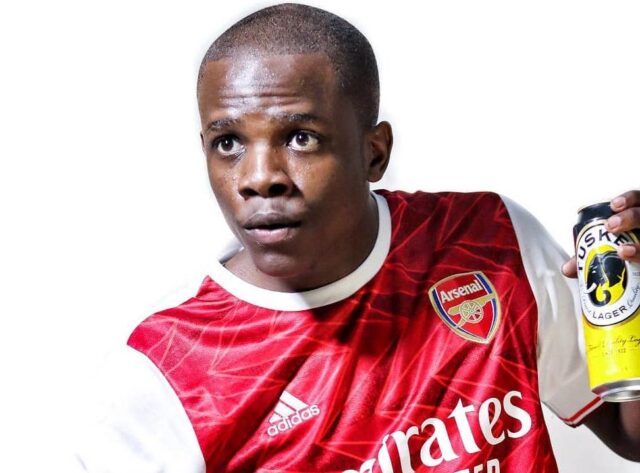 Crazy Kennar Biography (Tales of the Crazy Kennar)
The Kenyan youth have been largely empowered by social media and the internet to share their skill and make money from their crafts. Long gone are the days when the dependence and reliance on normal economic activities was at a high. New and creative ways have emerged for people to comfortably, coupled with hard work, make a living from their own crafts. Comedian Kennar is the subject of this article as we look into the biography of a university student making people laugh and simultaneously secure his bag.
Kennar Age and Place of Birth
Crazy Kennar's actual name is Kennedy Odhiambo, a young Kenyan using YouTube to have fun and entertain his viewers. He was born in Nairobi from where he began his education as a young boy.
Crazy Kennar Education Background
Kennedy attended Sacred Heart in Nairobi's Baba Dogo for his primary school education before he joined high school at Ringa Boys' in Homa Bay. He performed well securing a slot at the Jomo Kenyatta University of Agriculture and Technology as an undergraduate student of Acturial Science.
Crazy Kennar Career Journey
Comedy and performance have been a passion of his since his days in Sacred Heart when he would participate in the annual national music and drama festivals. He kept on with the same engagements in high school where he recalls his teacher, named Mr. Andal, challenged him to his first script writing for a performance their school was going to do at the festivals. He accredits his comedy journey to these experiences.
In campus, he began shooting videos and posting them online for fans to share. He established Crazy Kennar as a personal brand name before he pooled in some pals from the university and created The Crazy Kennar Company where he sits as the Chief Executive Officer.
Read: King Kaka Biography, Career, Personal Life, Family and Net Worth
The team comprises himself, Omondi Stanley, Khisa Yvonne, Wanjiru Cynthia, Sakshi Bushes, and Moser Stephen. The team act out several skits taking up different roles and build the company together. They have been able to establish a substantial following on their YouTube channel tagged Tales of the Crazy Kennar. The channel was set up three years ago in July and has attracted a subscription of more than 170,000.
Their content is primarily focused on Kenyan schools, politicians, music, homes and clubs. The company under Kennedy's leadership run brand partnerships that earn them money. Beyond money making, they use the platform to educate and shine light on mental health issues such as depression among the youth. Kennedy has been able to work with other leading comedian's such as Bridget Bema's brother YY.
Crazy Kennar Personal Life, Dating, Girlfriend
Kennedy Odhiambo has revealed that he is dating someone and prefers to keep the same private. He is yet to give further details on his family.
Crazy Kennar Net worth and Assets
Kennedy's YouTube channel earns him an average of Kshs. 60,000 per month and coupled with the endorsements with brands earns him more income. YouTube has proven to be a reliable source of income when the creators produce high quality content that manages to attract thousands of followers. The Crazy Kennar company has bagged several endorsement deals in the country and looking towards further growth and expansion.
Crazy Kennar  Instagram and Contacts
View this post on Instagram
EMAIL – [email protected]