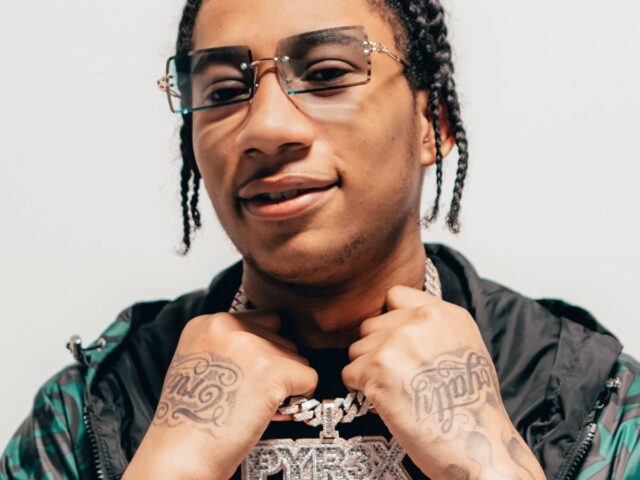 Digga D is a musical artist from the United Kingdom whose career has been riddled with incarceration linked to his Musical style. He was among the pioneers of the UK Drill sub-genre of music in the UK and despite the challenges, he has achieved outstanding success in rankings and reach. This article looks into his biography highlighting his personal life, and tumultuous Music journey. 
Digga D Age and Place of Birth
He was born on 29th June in 2000 and named Rhys Herbert.
Digga D Education Background
He was kicked out of school after on a random police check, he was found with cannabis. This led to his first arrest as a teenager.
Digga D Career Journey
He established an early love and appreciation for music at the age of twelve when he began writing songs and exploring Reggae and Dancehall genres. This slowly morphed into rap and with the content moved towards drill music. The UK drill is a drill subgenre that originated from South London. Its content is primarily rapping on hedonistic criminal and violent lifestyles.
This is exactly what led to his troubles with the authorities. Digga D and his crew that called themselves 1011 rapped about crime making references to real-life occurrences that promoted violence. This was clearly not the kind of content parents would have their children listening to especially for the growing adolescents. 
Read: Shanah Manjeru Biography, Education, Career, Personal Life
1011 consisted of Digga D, Yonas Girma, Isaac Marshall, Jordan Bedeau, and Micah Bedeau. The group released several singles between 2016 and 2017 including Play for the Pagans, No Hook, and Kill Confirmed. They were arrested in 2017 for a year due to their musical content. After the term, they were given a Criminal Behaviour Order (CBO) in 2018 that required them to have the permission of the Metropolitan police to release any music, denied the right to use London postcodes and banned from referencing real-life people and incidents in their music. The group rebranded from 1011 to Cherish God More (CGM) after their release from prison when they were caught armed with baseball bats and machetes headed for a rival gang named 12World. 
Some of the singles Digga D produced include No Porkies, Who, Woi, Chingy (It's Whatever), and Bringing It Back. He also did several mixtapes that have topped charts and made their way online to millions of people. Digga D also did the mixtape titled Made in the Pyrex which was named the highest-ranking project for a millennium-born UK rapper. His music has been celebrated by celebrities all over the world including Stormzy and Zac Efron.
Digga D Personal Life 
His personal life has been marked with several ins and outs from prison due to several wrongdoings. In one of his prison terms, he was stabbed in the eye, losing its use and leaving the rapper with Post Traumatic Stress Disorder. Most of these have been as a result of violating the CBO instigated against him and his CGM crew members. 
The artist is currently dating Mya Mills.
| | |
| --- | --- |
| Real Name | Rhys Herbert |
| Age | 21 (As of 2021) |
| Nationality  | British |
| Education Level | N/A |
| Place of Birth | West London |
| Year of Birth | 2000 |
| Spouse  | N/A |
| Children  | N/A |
| Profession/Career | Rapper |
| Net Worth | $500,000 |
Thanks for reading our article. Got comments or opinions about our journalism? Please send us a WhatsApp message on
+254 733 290 656