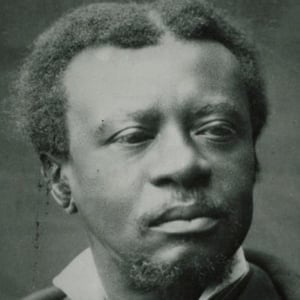 Edmond Dédé was a remarkable composer and violinist whose work continues to be celebrated throughout the world. He learned from the best and would then become world-famous creating a formidable relationship with his prized violin. This article looks into his biography highlighting his career peaks, background, and personal life details.
Edmond Dédé Age and Place of Birth
Edmond was born on 20th November 1827 in New Orleans to his black French creole American parents who immigrated from the French West Indies in the early 1800s. His music affiliation began from an early age as his father was a militia unit bandmaster who exposed him to music and instruments.
Edmond Dédé Education Background
As a child, he first learned how to play the clarinet and shortly after changed to the violin. His playing was extraordinarily good and he was considered a prodigy. He would then grow musically under the tutelage of several skilled teachers such as Ludovico Gabici, St. Charles Theater Orchestra director, and Constantin Debergue who was a well-versed violinist.
Edmond Dédé also learned music theory from Eugène Prévost, Charles Lucien Lambert, and Charles Richard Lambert. He was always a quick learner and almost naturally flowed with the music. Moving to Mexico, Edmond continued learning and building his music prowess with the aim of traveling around Europe in further musical learning and exploration.
In his time in Paris, he went on learning more Music at the Conservatoire with Jacques-François Halevy and Jean Delphin Alard.
Read: Ludwig van Beethoven Biography, Education, Career, Personal Life
Edmond Dédé Career Journey
Before Edmond was able to make his travels around Europe, he had a brief stint as a cigar maker aiming to make enough money to cover his adventures. After leaving Mexico, he traveled around Europe beginning with Belgium and then to France where he based himself in Paris where as aforementioned he would continue learning. He also began composing more music and would be the orchestra conductor at the Theatre l'Alcazar for twenty-seven years. Some of his compositions were inspired by his favorite composer Rodolphe Kreutzer. Of his works, the most famous include Le Assermenté de L'Arabe, Quasimodo Symphony, Patriotisme, and Le Palmier Overture. He also conducted performances at the Folies Bordelaises. Edmond Dédé's work was widely acclaimed among Blacks and would influence several other upcoming artists such as Samuel Snaer, Junior. The latter performed Edmond's Quasimodo Symphony in front of thousands of Blacks including prominent individuals of New Orleans. 
Edmond lost his prized Cremona violin on transit to the States for an 1893 performance and despite using a different instrument, he did not fail to wow his audience. 
Edmond Dédé Personal Life 
He married Sylvie Leflet, a Frenchwoman, in 1864 and then the couple moved to start their family in Bordeaux. Seemingly running in their blood, Edmond's son Eugene Arcade Dédé was also a classical music composer. The legendary Dédé's work has been preserved at Paris' Bibliotheque Nationale de France after he passed away in 1903. 
| | |
| --- | --- |
| Real Name | Edmond Dédé |
| Age | 76 (As of his death) |
| Nationality  | French creole American  |
| Education Level | N/A |
| Place of Birth | New Orleans |
| Birth Sign | Scorpio |
| Year of Birth | 1827 |
| Spouse  | Sylvie Lefle |
| Children  | Eugene Arcade Dédé |
| Profession/Career | Composer |
| Net Worth | $500,000 |
Thanks for reading our article. Got comments or opinions about our journalism? Please send us a WhatsApp message on
+254 733 290 656