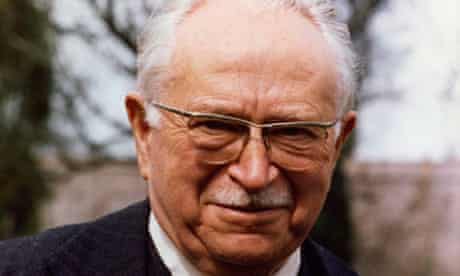 Sir Ludwig Guttman was a Jewish neurologist from Germany. He was respectably recognized for pioneering a game called Stoke Mandeville for the disabled in July 1948. This invention was inspired by his experience of watching his first patient, a young man that worked at a coal mine die, after being severely injured in his spine and wound paralyzed. The only care provided to the patient was encasing him in plaster which after a while led to him contracting a Urinary Tract Infection. This in turn resulted in his body going into sepsis which inevitably causes death depending on the severity. 
Ludwig Guttman Age and Place of Birth
Sir Ludwig in the year 1899 was born in a town called Tot in Toszek, Poland as the first-born child of his parents. He had 4 siblings. At the age of 81, he was laid to rest on 18th March 1980.
Ludwig Guttman Early Life and Education
For the first three years of his upbringing, Sir Ludwig Guttman resided in Toszek with his father, mother, and three siblings. After that period, his parents relocated them to Chorzow in Poland. They spent the rest of their childhood growing up and schooling.
He presumably received early primary education in Chorzow and proceeded to the Humanistic Grammar School where he succeeded in secondary school while conducting his volunteer experience at the accident hospital in Chorzow in 1917. This is where he met his first paralyzed patient who shortly succumbed to death. Shortly after the volunteer work, he enrolled at the University of Breslau to take up a degree study in medicine in 1918. A year later, he changed schools and got a transfer to the University of Freiburg. It was here that he obtained his Doctor of Philosophy in Medicine in 1924.
Ludwig Guttman Career
Sir Ludwig initially wanted to practice pediatrics but when he did not succeed in securing a place in that department, he took the opportunity open in Neurology and Neurosurgery. 
Read: Laycon Biography, Net Worth, Career Journey, Personal Life
In 1933, the reputation he had built over time opened up some offers that won him a chance to work outside Germany. This was great as Adolf Hitler had just become the Chancellor of Germany that same year. He left the country with his entire family and dove deep into research under the supervision of Otfrid Foerster who was known as a headliner in the field of neurosurgery.
A convergence of spinal injuries that led to paralysis of the war servicemen motivated the government to create a special spinal wing for the servicemen that will need to be cared for appropriately. Sir Ludwig was requested to take charge of the ward if they allow him to deliver treatment to paraplegia patients. Given a couple of options for the unit, he chose Stoke Mandeville. He thereafter developed the Stoke Mandeville Games which he is to date remembered for.
Ludwig Guttman Net Worth and Assets
Considering the fact that Sir Ludwig passed away, his net worth is a projection of what he would have made. The projections determine a net worth ranging between $100,000-$1million and possibly more.
| | |
| --- | --- |
| Real Name | Ludwig Guttman |
| Age | 81 |
| Place of Birth | Toszek, Poland |
| Nationality | German |
| Net Worth and Assets | Unknown |
Thanks for reading our article. Got comments or opinions about our journalism? Please send us a WhatsApp message on
+254 733 290 656