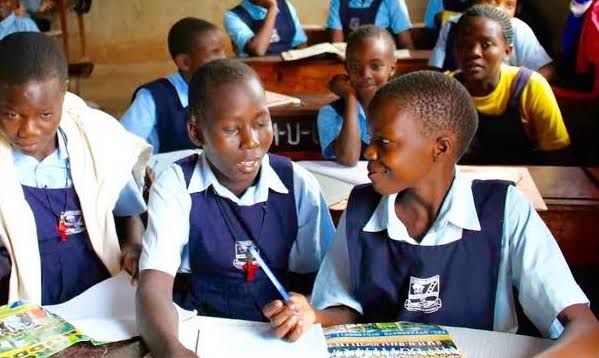 Nansana, one of the most celebrated town in Kampala provides for some of the best places private primary school in the country. Through the schools, there is assurance of high quality education amongst the learners. The schools comprise;
Good Times Primary was founded by Mr. Ronald Mpagi in 1992 with an aim to offer affordable high-quality education to the children of low-income families in Kasubi and nearby neighborhoods.
Mr. Mpagi was inspired by his own fortunate experiences with education, and had an intention of reducing illiteracy caused by poverty. Today the school has 45 teachers and 17 additional staff to cater to the needs of over 1,600 students, many of whom are boarded in the school's 5 dormitories.
Currently, the school has 21 classroom blocks, and has plans to build more as funding becomes available. Among the challenges the institution is facing; include a library that is too small for the size of the school (it accommodates only 20 students and has too few books).
 READ:  Leading Private Primary schools in Jinja 2020
There is also need for a computer lab and computers, wells and tanks for reliable water supplies, additional toilets and washrooms. In order to address all of these needs, the school also has plans to expand onto more land, and hopes to negotiate favorably with neighbors willing to sell. Once additional land is available,
Good Times Primary School intends to expand co-curricular activities and sports, add classrooms, and build a recreation center. Despite its difficulties, the school is proud of its students' achievements in both academics and sports.
2. Mutundwe Church of Uganda Primary School
Mutundwe is a mixed, nursery and primary school with a total of 711 students with an age range from 3 to16. The mission of the school is 'To provide education that will produce a balanced citizen'. In addition, the school's objectives are as follows; 
To improve academic performance
Making the school environment educative and child friendly
Ensuring that the resource center is functional
Target to attract more pupils to join the school
Good Times has also shown three remarkable achievement as follows;
The netball team won a trophy
Planted 50 fruit and shade tree seedlings on the compound
Electricity was installed in the school last year
3. Little Muhenji School
Muhenji is a growing private school fully licensed and registered by the Ministry of Education and sports
The school is governed by a team of five Board of Directors while the technical operations of the school are guided by a thirteen-member team of School Management Committee. The day to day operations of the school are run by a Headmistress, who heads a team of other workers. The school started its operations on 6th February 2006.
4. Glory international school
The International School was founded in 1990 by Miss Rene Nanyonjo Musgrave, who was later joined by his son, Mr. Joachim Kisitu with a mission of giving the children better education, aiming at providing a good moral-catered education for all children, regardless of their religious, social or economic background.
Our aim continues to provide a high-quality education that prepares our young people for a life of faith and good service.
Glory International School Nansana, accommodates pupils who full boarders and day scholars in Uganda, (in Africa) and outside the continent .it also teaches different curriculum from different countries which include England, France, and most of the East and Central African countries.
The school is independently governed by a board, comprised of representatives of a founding body teachers and parents. Main campus is situated in Wakiso District, Nansana Town Council, 7miles on Hoima Road, 7/8 zone Nansana. Education level is offered from Nursery level (4 years) to a level of attaining a Ugandan Primary Leaving Certificate.   
Nearly two thirds of our pupils are Ugandans, compared to one third of them who come from outside the country. Our pupils are mainly drawn from parents of the development community, missionary organizations, and some small family business backgrounds.  
In addition to their commitment for high quality academic levels, they provide an enrichment program that helps our pupils fully develop in God-given skills and talents reaching out in co-curriculum activities like, performing arts, sports, crafts, M.D.D (music, dance and drama) and visual arts as well.
5. Victorious Education service
Victorious is mixed day and boarding private nursery and primary school founded largely through efforts of committed individuals for the enhancement of education in Uganda. The school is fully registered with ministry of education and sports.
The school is located in kanyunga trading center bed Wakiso town, 15km91/2 miles from Kampala city along Kampala -hoima in Wakiso district. It is about 200metres away from the main road in ssenge by pass under the clear guidance if the sign posts
In regards to curriculum, all subject examined by the Uganda national examination board primary level examinations and recommended by the ministry of education and sports are taught. The fees charged is very affordable and quite a few bursaries are awarded to brilliant and disadvantaged pupils.
Through arrangement made with the school administration day scholars are transported to and from the school.
In conclusion, these are best schools one gets full assurance of the best learning service. As a parent make your choice today to have a first class learning experience for your children.
Thanks for reading our article. Got comments or opinions about our journalism? Please send us a WhatsApp message on
+254 733 290 656