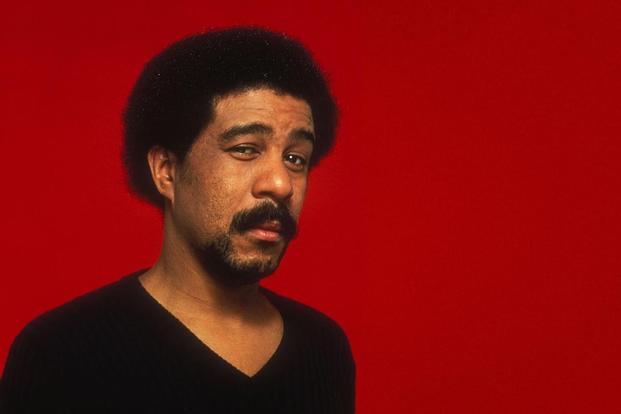 Richard Pryor was a celebrated African American comedian who lived through the highs and lows of life achieving success and his fair share of downsides. He was a jack of many trades and blessed viewers with his stand-up comedy and refined acting over his career years. This article looks into his biography highlighting his background, career, family life, and more details.
Richard Pryor Age and Place of Birth
Richard was born on December 1, 1940, in Peoria, Illinois. His mother was claimed to have been a sex worker and his father who worked as a bartender was a former military officer.
Richard Pryor Education Background
Details on Pryor's educational background are quite scanty. However, he schooled in Illinois where he got expelled from the school when he was just fourteen years old. This led him to start working as a means to get by and keep busy.
Richard Pryor Career Journey
Richard began hustling at 14 doing various jobs until 1958 when he was accepted into the military. He was walking in his fathers' footsteps and hoped to make a living and sense out of his life through that. Richard served for two years before a fight with a fellow soldier cost him his position in the army.
Expelled from school at age 14, Pryor ended up working a string of jobs until he joined the military in 1958. He served in the army for only two years, as he was discharged for fighting with another soldier.
Read: Omar al-Bashir Biography, Education, Career, Personal Life
He also did movies for a long time until his death making appearances in several while starring in more. The award-winning actor also did scripting for some of the films he performed in. His debut appearance on television was in 1964 on 'On Broadway Tonight'. Richard's career went on to include films including Stir Crazy, Greased Lightning, Wild in the Streets, Silver Streak, and Busy Body. Notably, he was nominated for the 1973 Emmy Awards for the first time in his career for best writing in comedy, variety for The Lily Tomlin Show. this was the first of many more awards and recognitions. 
Between 1974 and 1976, Richard Pryor won the Grammy Award for Best Comedy Recording attributed to his prowess and skilled performances. His career and personality were a major influence and force behind the rise of the next generation of comedians including Eddie Murphy and Chris Rock. So impactful was his journey on the future comedians who aimed to his standards in different industries – evident in the inclusion of acting to one's comedy career. 
Adding to his Grammy Awards, he was also honored with the Mark Twain Prize for American Humor acknowledging his outstanding accomplishment levels. Despite a tumultuous personal life, he managed to keep level and achieve great success levels.
Richard Pryor Personal Life 
Over his lifetime, Richar married five women between 1960 and the early 1980s. His first wife was named Patricia Price with whom he had one child. The marriage unfortunately ended in a divorce. In 1967, he was back on the altar making vows to Shelly Bonus. Their marriage lasted two years leaving with another daughter called Elizabeth. 
His third wife was Deborah McGuire with whom they had two years of marriage between 1977 and 1979. His next marriage was to Jeniffer Lee in 1981 and the last one to Flynn BeLaine. Although he personally never affirmed nor denied the allegations on Richard being bisexual.
In 1980, Richard attempted suicide after a series of freebasing cocaine. He set himself on fire before he was rescued and hospitalized for a long time nursing his injuries. 
In 1986, Richard's doctors diagnosed him with multiple sclerosis but did not call it quits with his acting career. He performed for several more years and even when tied to a wheelchair, he was still on the screen. After his attempted suicide, he became more purposeful with his work producing deep and edifying material. He penned an autobiography titled Pryor Convictions: And Other Life Sentences that gives a closer account of his life. 
Richard passed away in 2005 when he suffered a heart attack.
Real Name

Richard Pryor

Age

65 (As of his death)

Nationality 

American

Education Level

N/A

Place of Birth

Illinois

Birth Sign
Sagittarius

 

Year of Birth

1940

Religion 

N/A

Spouses

Patricia Price, Shelly Bonus, Deborah McGuire, Jeniffer Lee, Flynn BeLaine

Children 

7 named

Rain, Richard Pryor Jr., Kelsey, Elizabeth, Stephen Michael, Franklin, and Renee Pryor

Profession/Career

Actor, Comedian

Net Worth

$40 million
Thanks for reading our article. Got comments or opinions about our journalism? Please send us a WhatsApp message on
+254 733 290 656